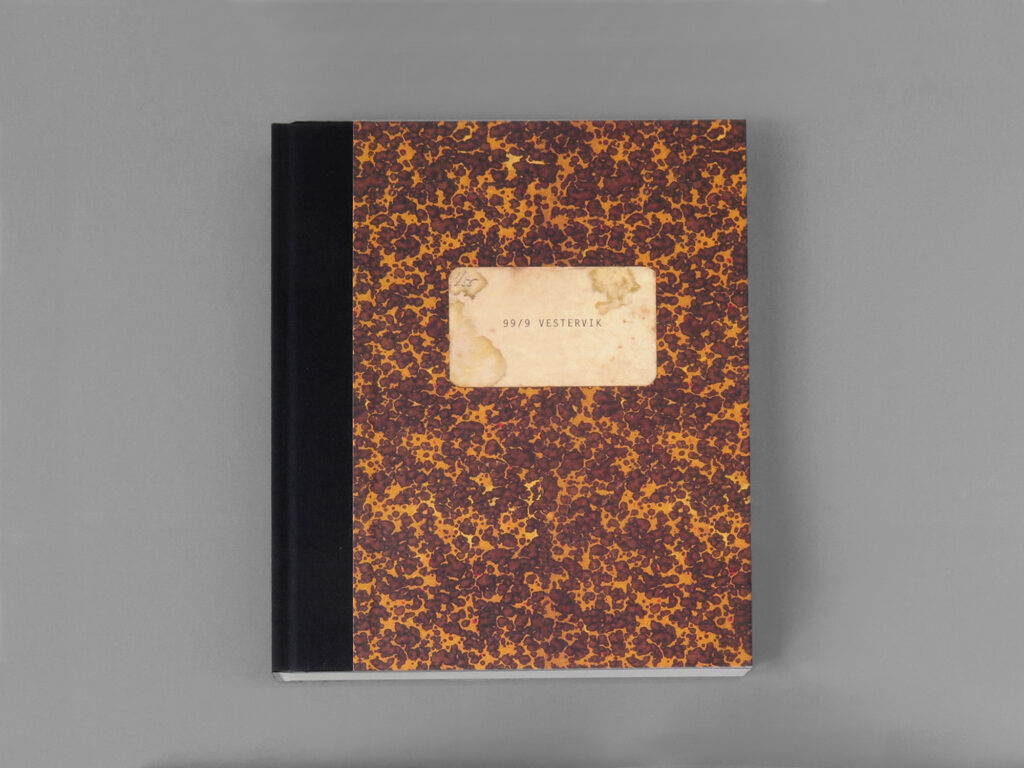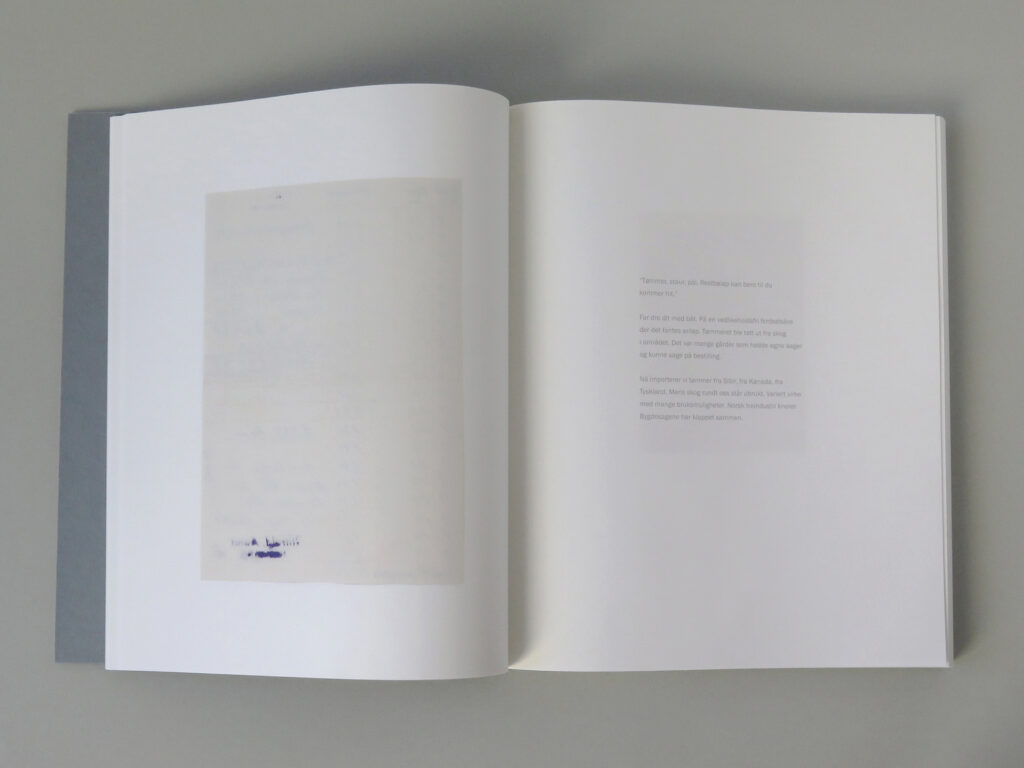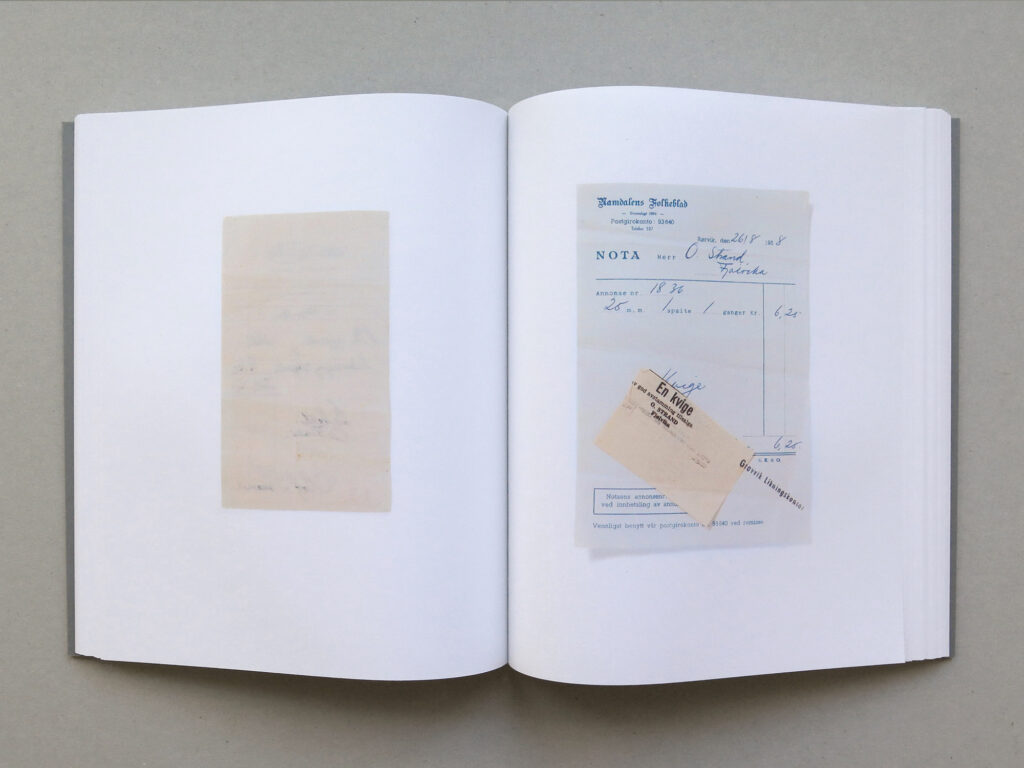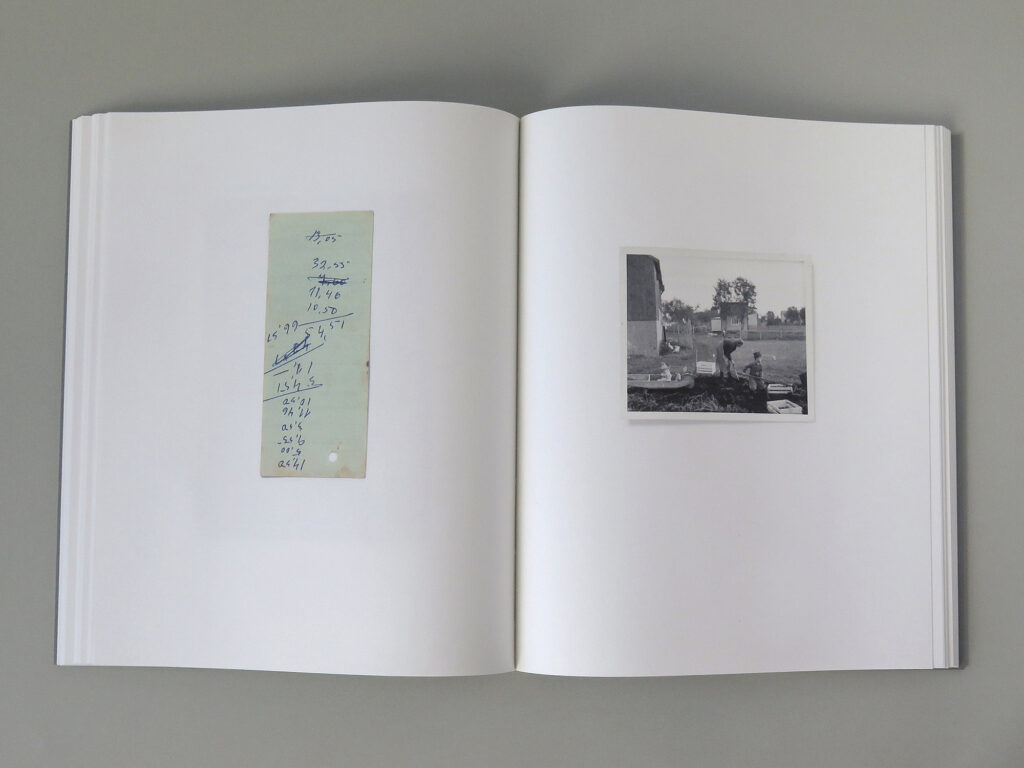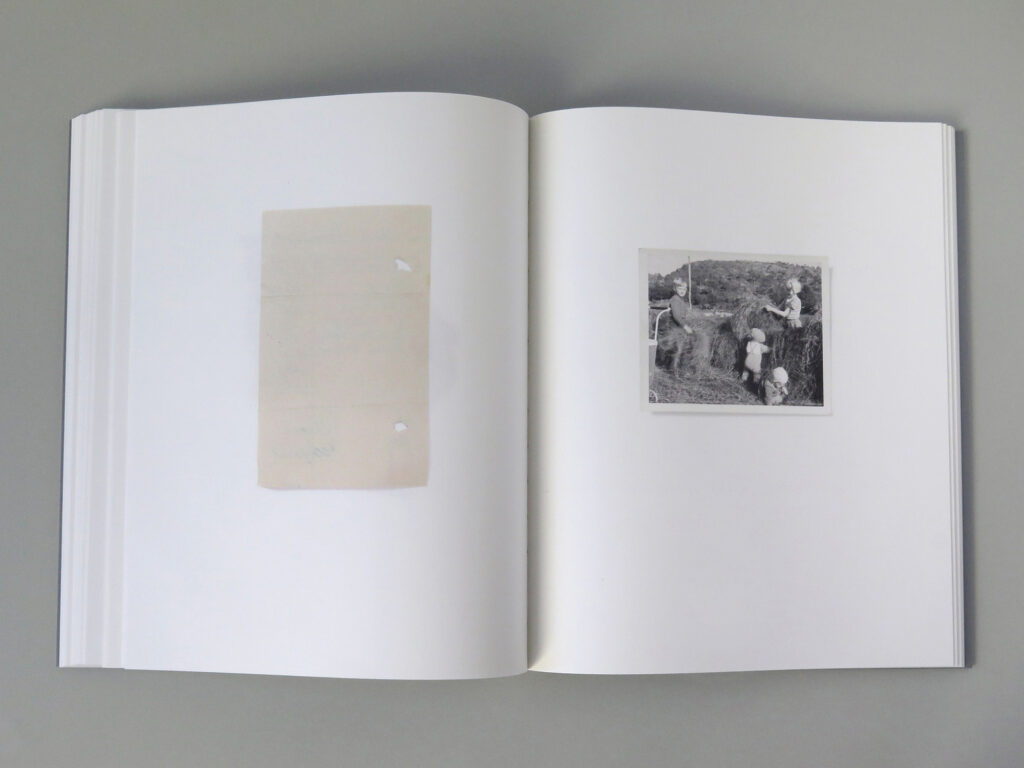 NOK 370,-

99/9 VESTERVIK, a new artist book by Randi Annie Strand as part of the PARK. project at LevArt. Written in Norwegian, the book is the main element of the exhibition telling the story of the artist's upbringing on a small farm along the coast of Trøndelag. In the book, the artist presents a number of receipts from the years 1957 to 1960 accompanied by her own texts and family photographs. These receipts give an insight into the frugal management of the family's household. "The remaining amount can wait till you come by", one of the receipts reads. They evoke the word "economy" in its etymological sense of careful management of local resources and document transactions between people who often knew each other. The value of a product was measured in the amount of time and the quality of labour that went into production. Like many independent subsistence mixed farms of that time, this farm, with registered property number "99/9", shut down in the mid-1970s. Today it lives on as an idyllic holiday resort in a landscape that is, without daily maintenance, increasingly overgrown. The book concludes with a text by the political scientist, Svenn Arne Lie, about the market-driven agricultural policies in Norway, today.
"99/9 VESTERVIK" is one among other ongoing and future projects at LevArt that focuses on the challenges of land use in the PARK.
Randi Annie Strand
For many years, Randi Annie Strand's main expression has been the artist book. The sensory experience of the material, and the linguistic signs that arise in the encounter between text and image, have been a common theme in her work. Randi Annie Strand was born and raised in Ytre Namdal , but lives and works in Oslo. She has had many solo and group exhibitions at home and abroad, and her work has been acquired by the National Gallery and the KODE Art Museum among others. www.randistrand.no
Svenn Arne Lie
Svenn Arne Lie has been an advisor to "For the Welfare State" and the Socio-economic Unit of the Fagforbundet. Along with Espen Løkeland-Stai he wrote the book, "A Nation of Meat Hats: Nine Myths and a Lie About Norwegian Agricultural Policy " (published by Manifest, 2015). He has been a journalist for Klassekampen, and his articles have been published in newspapers such as Nationen, Dag og Tid and Klassekampen.
First Edition 2019
This edition copyright © LevArt
Text copyright © Randi Annie Strand, www.randistrand.no and ©Svenn Arne Lie.
Proofreading : Tove Lill Karlsen
M/S Folla: Photo: Klaus Forbregd/NTNU University Library
Photo of esse: Kåre Strand
Picture of bust and chandelier: Randi Annie Strand
All other photographs are taken by Olav Strand (artist's father) or Kristian Strand (artist's grandfather)
Photographing of documents: Jan Alsaker
Design: Joana Bruno in close collaboration with the artist, Randi Annie Strand
Printed in 2019 by Livonia
Paper: Munken Print White (15) 80g   Font: Franklin Gothik Book
Edition: 300 copies
ISBN 978-82-690297-8-9
Published by LevArt with support from Fritt Ord, Statens Utstillingsstipend and Billedkunstnernes Vederlagsfond.