Oct 2019 – Aug 2020
P1
Kunstkollektivet Tenthaus with Sissel Mutale Bergh, Ida Warholm Bjørken and Amy Franceschini and Lode Vranken / Future Farmers. 

P1, art collective Tenthaus' brand new mobile platform for collaborations between artists and students, lands in the newly developing park in the old schoolyard in Levanger and will operate from October 2019 to June 2020. (revised to August 2020 due to Coronavirus pandemic)
P1 consists of two modules and a residency program curated by Tenthaus. The modules comprise of a workshop with production facilities and an artist's studio. The studio is both a room where the artist can work in peace and a place where students can get an insight into the artist's process, through the studio's large glass doors. The workshop has all the necessary equipment for exciting collaborations between artists and the youth.
CHANGES DUE TO CORONAVIRUS
P1 will host three artist residencies, beginning with the artist collective Tenthaus in collaboration with architect Thomas Holth. From October to December 2019, they set up and established the modules in the future park, working with the Levanger Youth Club and students from Levanger Secondary School. Thereafter, the schedule has changed due to the Coronavirus pandemic. Artist Sissel Mutale Bergh's residency from January to March 2020 has had to change form as schools were closed and cultural events canceled. The workshop with the students will continue when the schools reopen. The art collective Future Farmers with Amy Franceschini and Lode Vranken were to visit P1 from April, but due to the travel restrictions their stay has been canceled. We will come back with updated information on this collaboration. In the mean time, Inderøy-based artist, Ida Warholm Bjørken, starts her project "Time Travel". Later, artist collective Tenthaus and Thomas Holth come back for the summer, ending P1's stay in Levanger, which has now been extended to August 2020.
With this project, Tenthaus builds on their lengthy and rich experience of working on interdisciplinary projects with students from schools in Oslo. Occupying a parking space, P1, reestablishes the old schoolyard as a new space for common learning.
Tenthaus is an art collective and an exhibition space in Oslo, with core members: Helen Eriksen, Stefan Schröder, Ebba Moi and Mechu Rapela. It was started in 2009 when the members initiated a studio at Sinsen school in Oslo. Since then, they have set up workplaces for artists at both Hersleb school (2010) and Sofienberg school (2011-2013), and a collective workplace and showroom in Maridalsveien 3, Oslo. Through their practice, Tenthaus has established the school as a relevant place of work for artists and the future of schools as places that have artist studios. In 2016, building on their long-standing work experience with schools, they published Tenthaus Toolkit – Artists in Schools.
Tenthaus Toolkit – Artists in Schools is a set of tools to be used in schools so that the school becomes a place for the production of art. A number of texts and examples define some tools that could be useful when a school wants to work with an artist or vice versa. The book is based on Tenthaus' artistic practice, and through it they share different tools with artists, schools, politicians and other decision makers involved or interested in these issues. The goal is to find good strategies for how visual artists can participate in the Norwegian public school system.
The project is funded by the Sparebank Foundation, the Norwegian Cultural Council, KORO, Levanger municipality, Trøndelag county and Oslo municipality.
1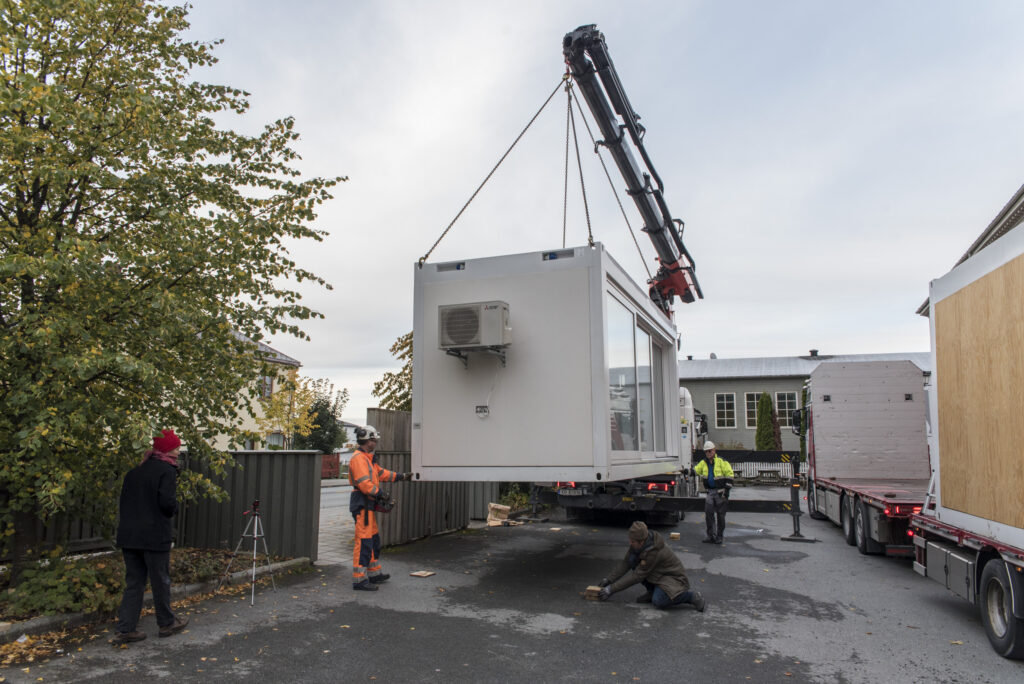 2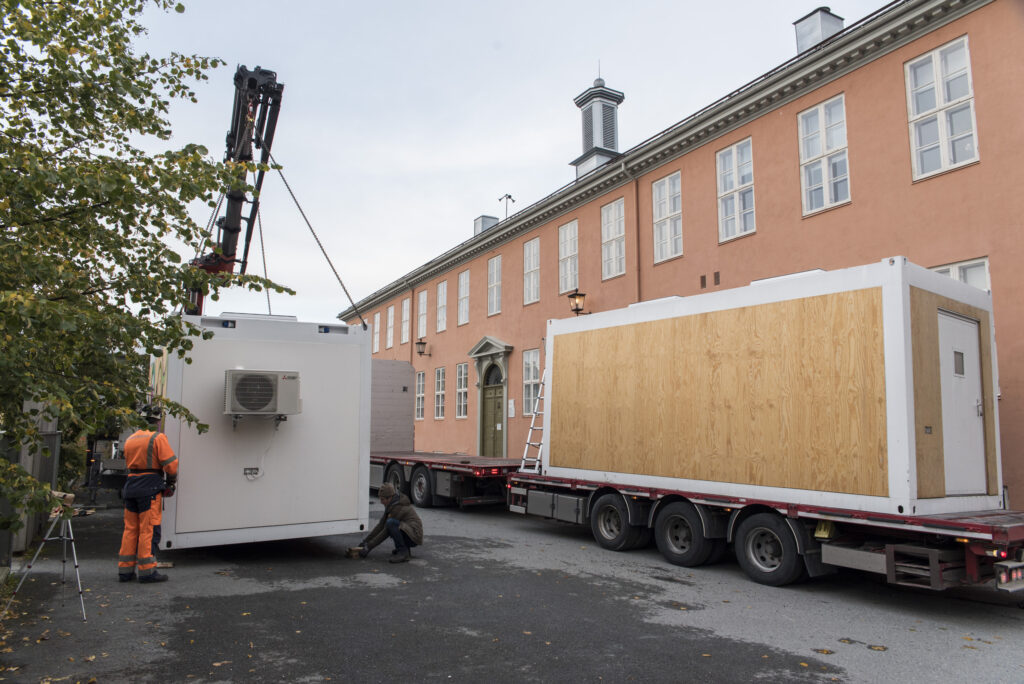 3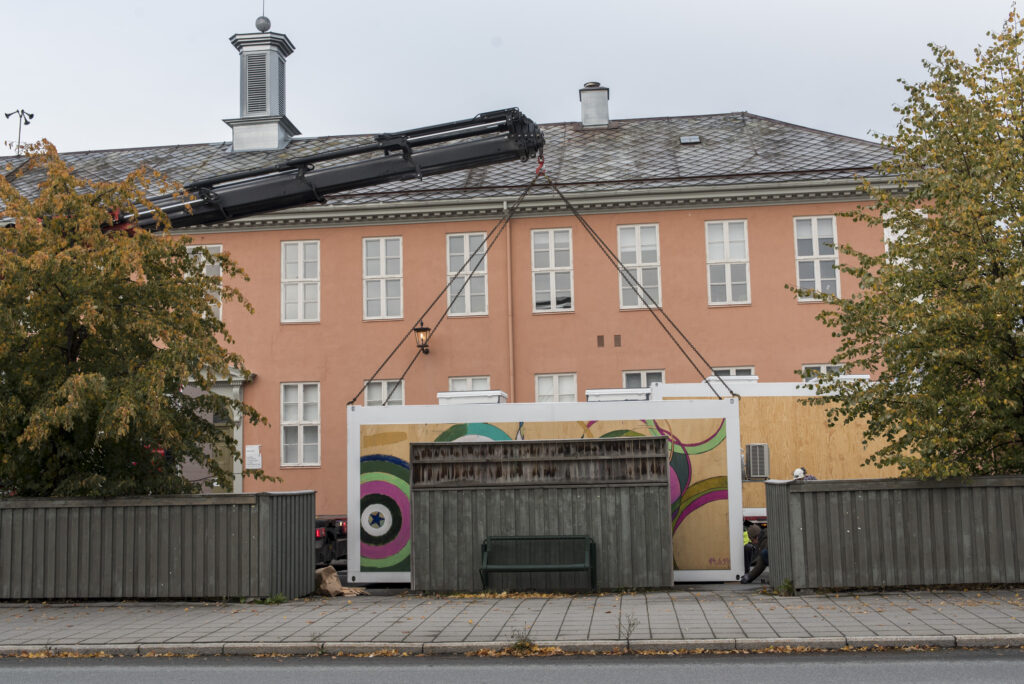 4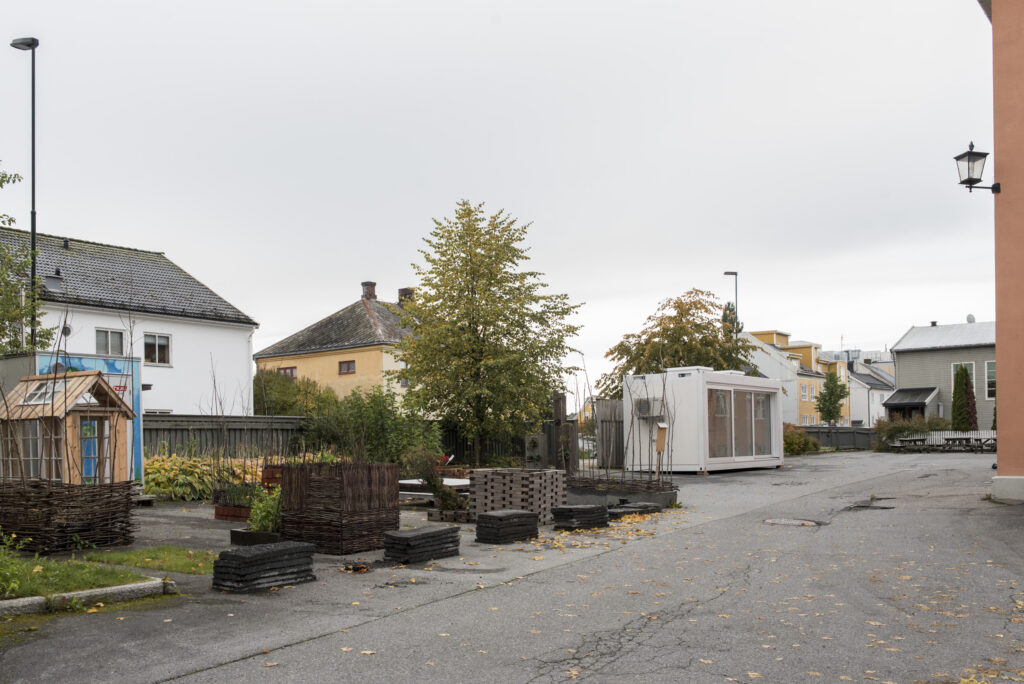 5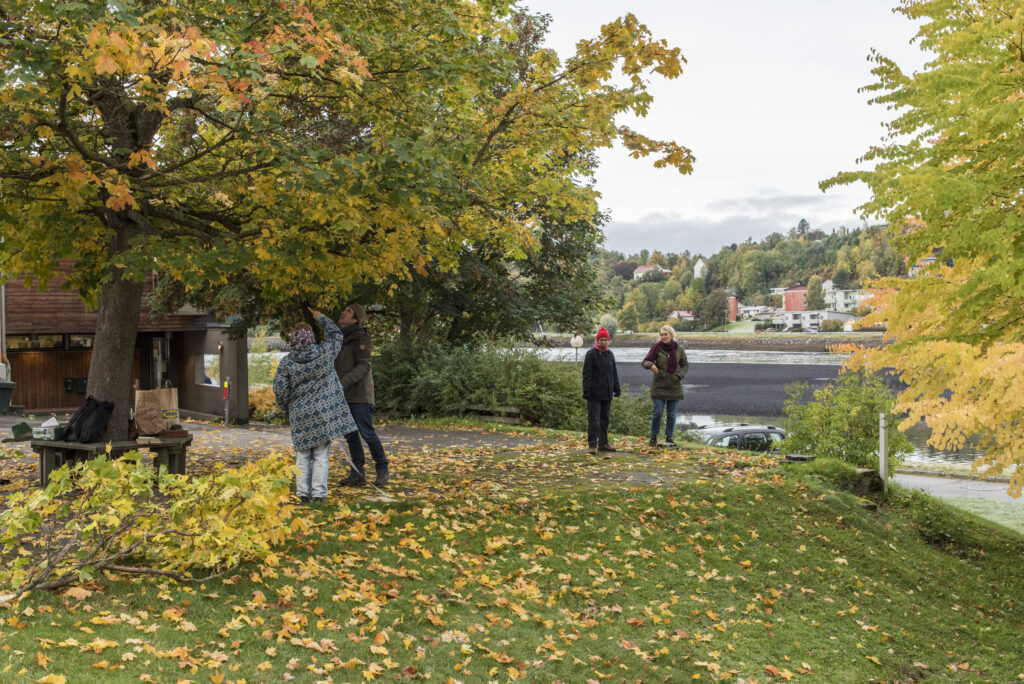 DSC_0465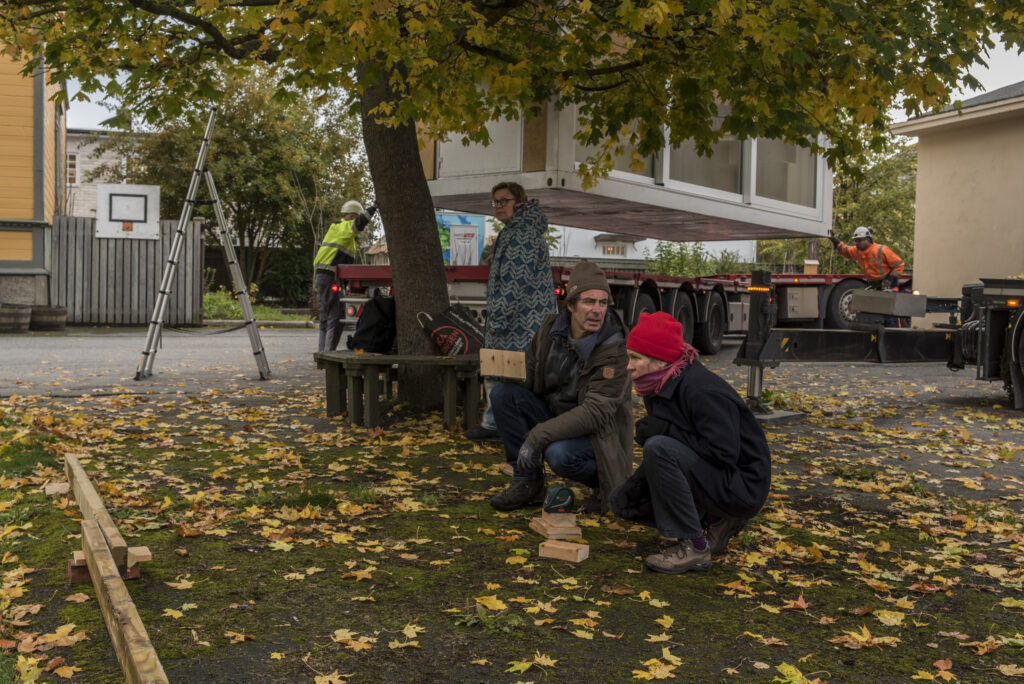 DSC_0519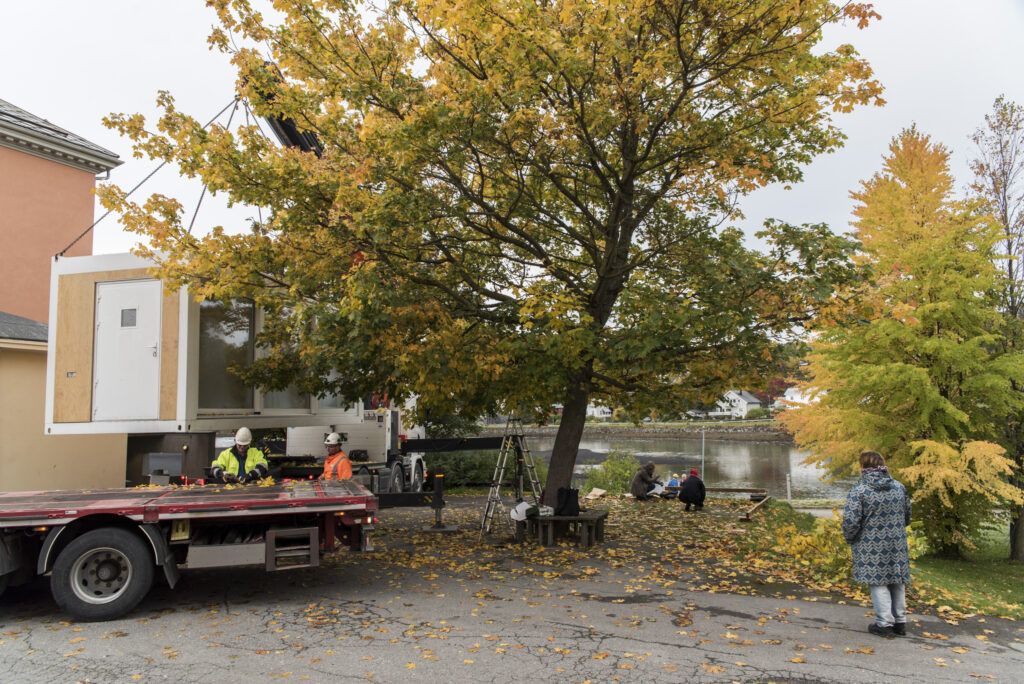 DSC_0526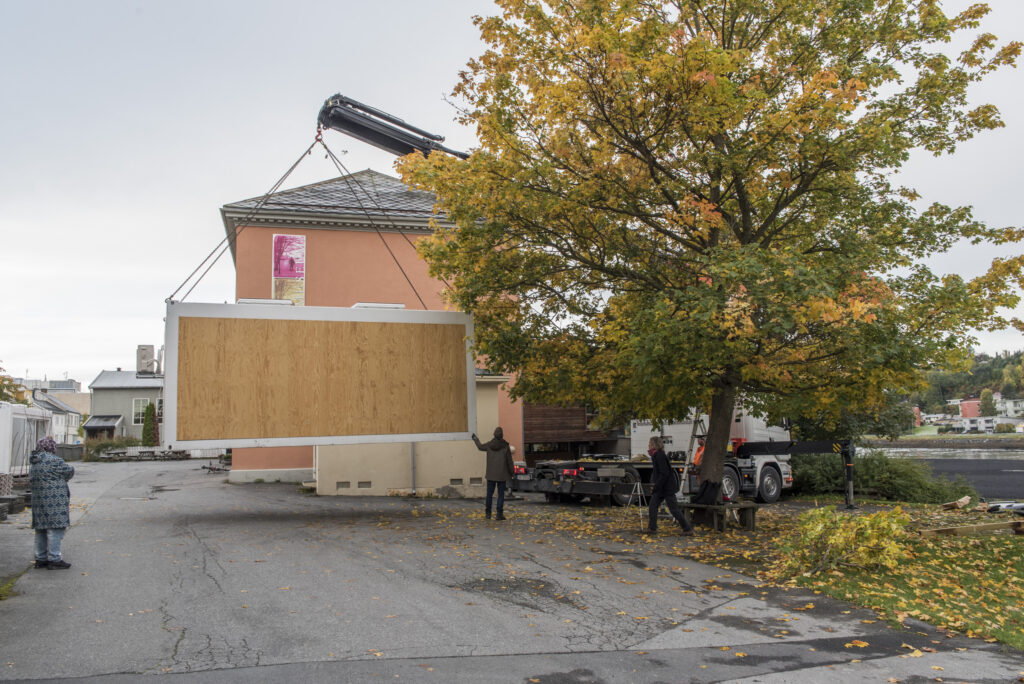 DSC_0550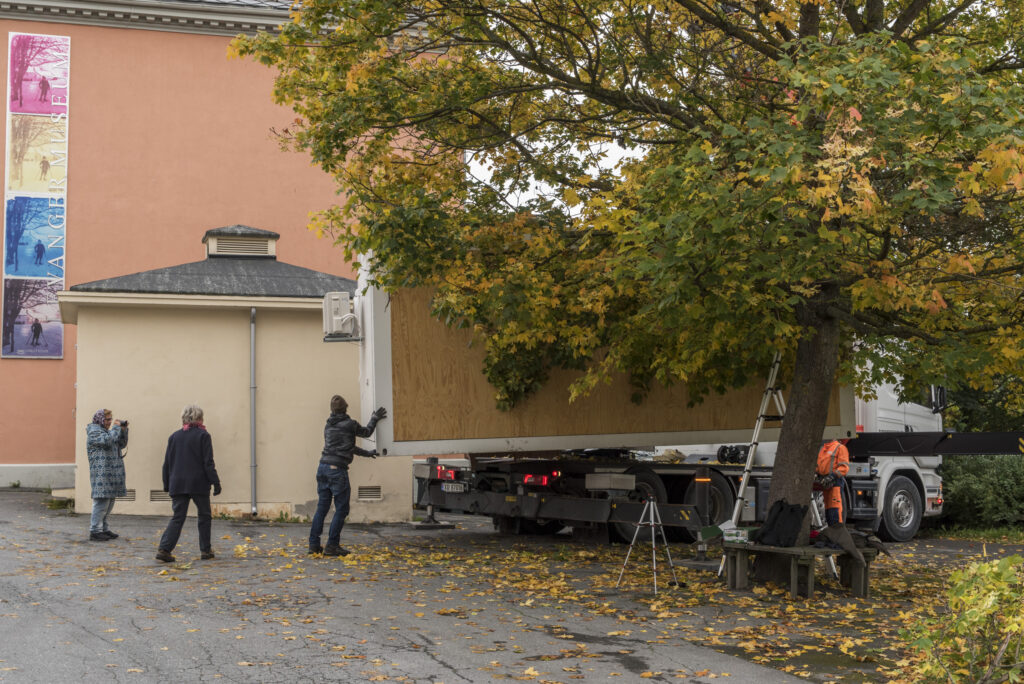 DSC_0553
DSC_0582
DSC_0584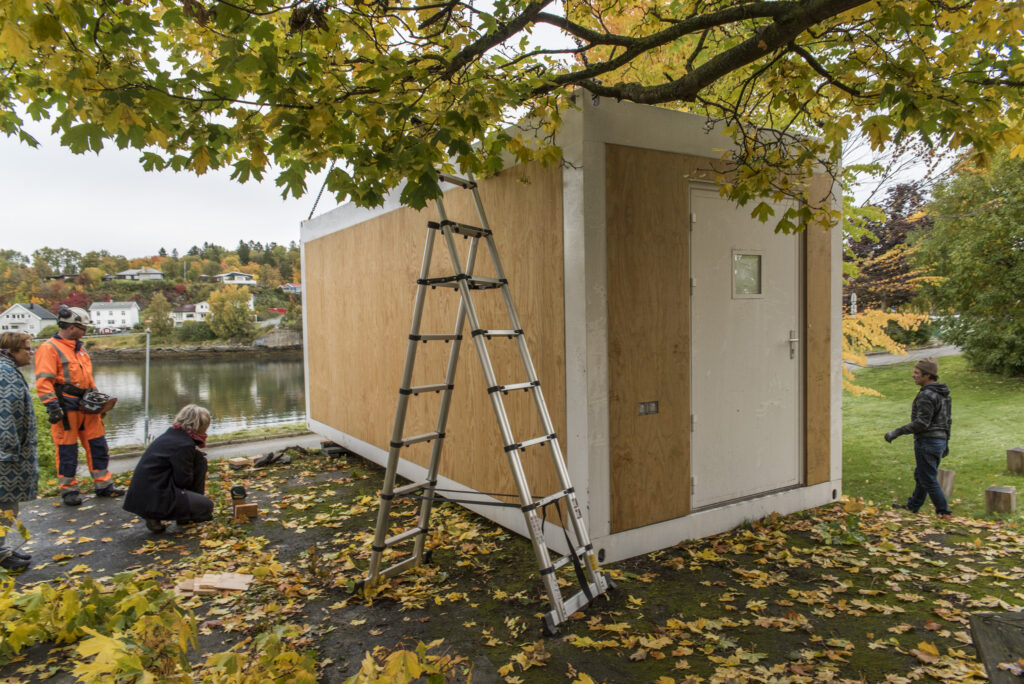 DSC_0632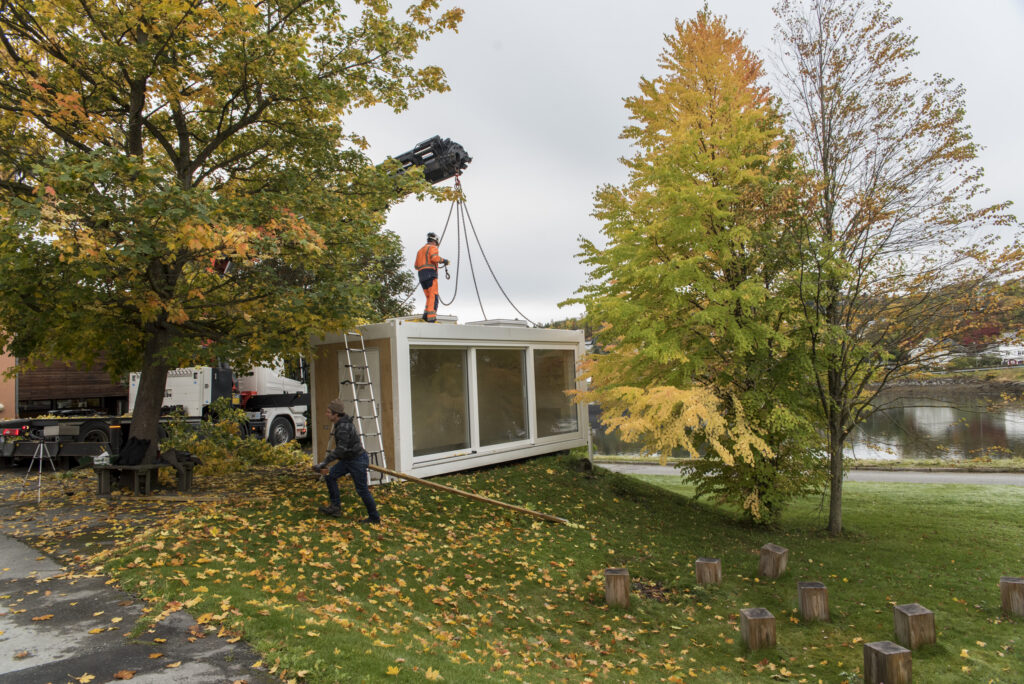 DSC_0642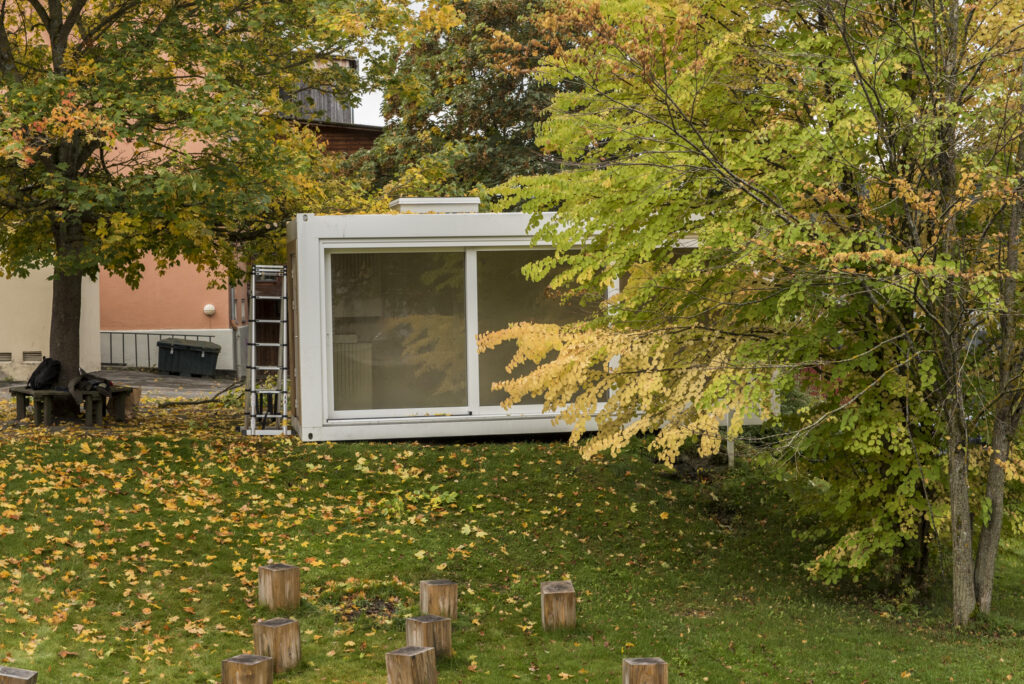 DSC_0653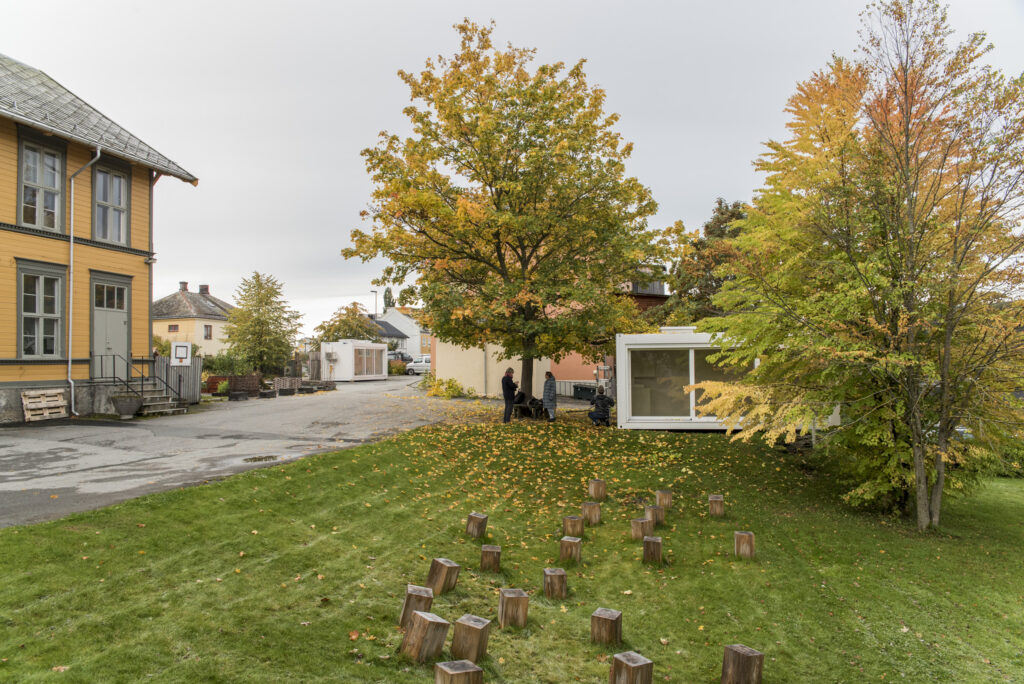 DSC_0657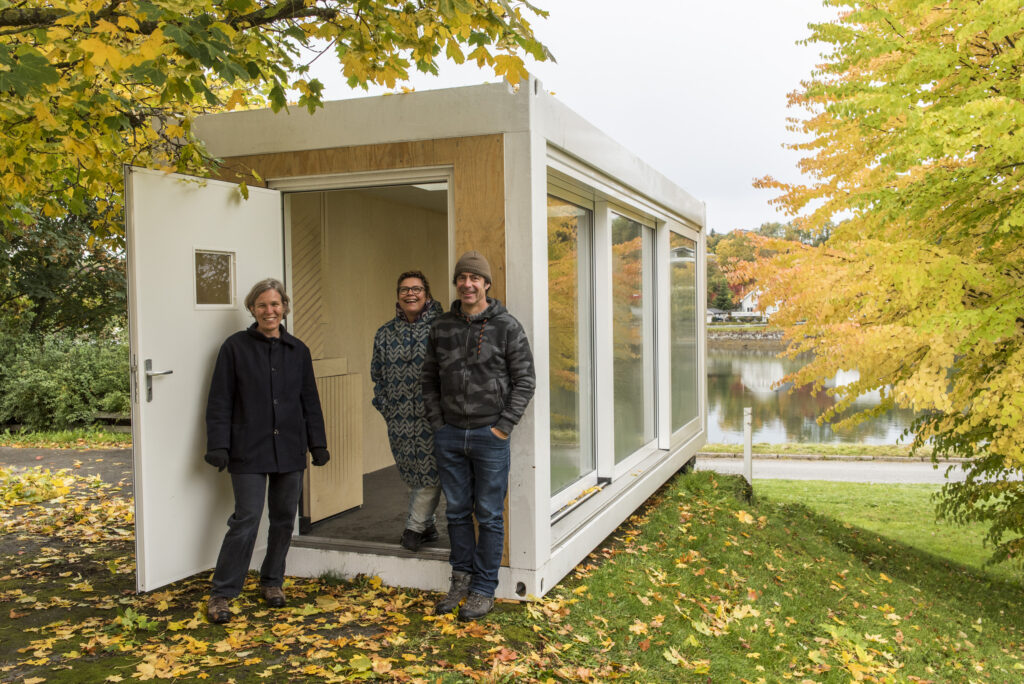 DSC_0675
Photo: Siv Hilde Meen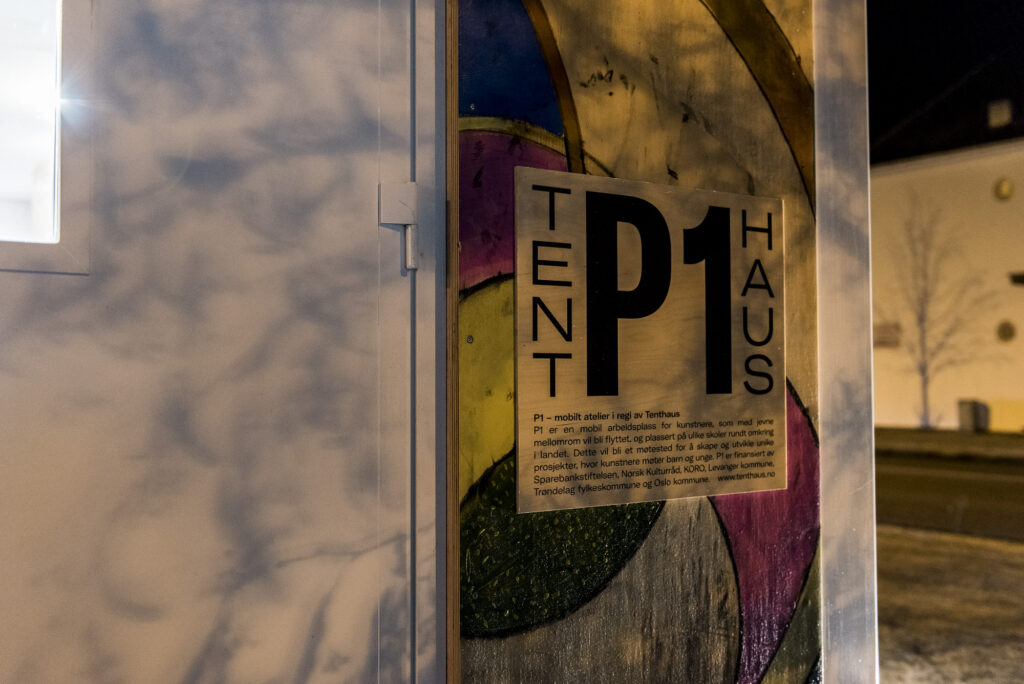 DSC_5016-web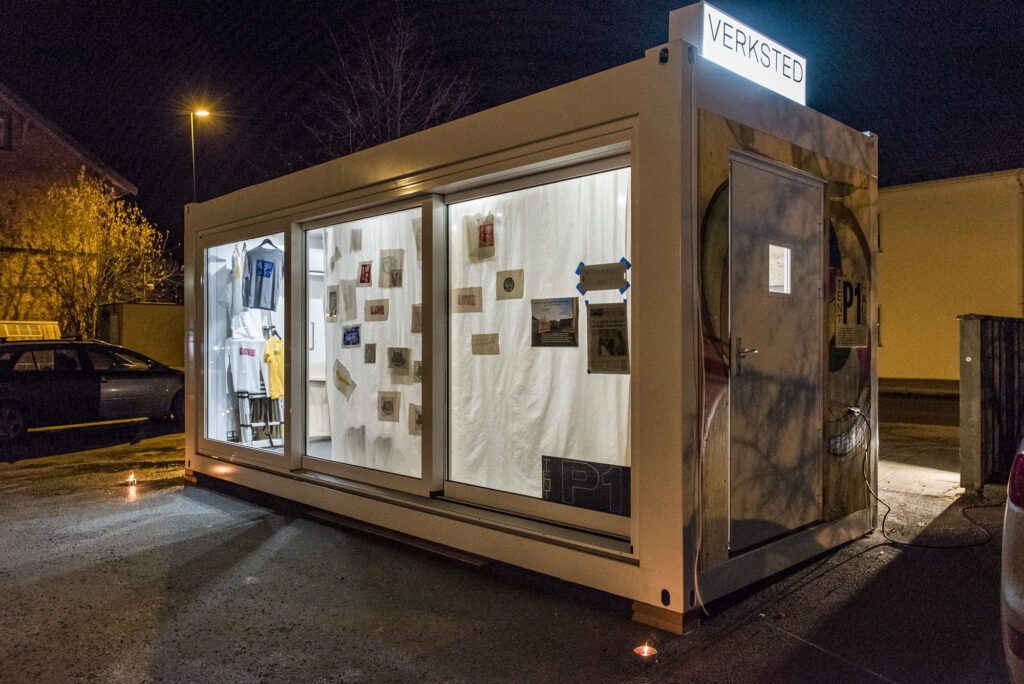 DSC_5021-web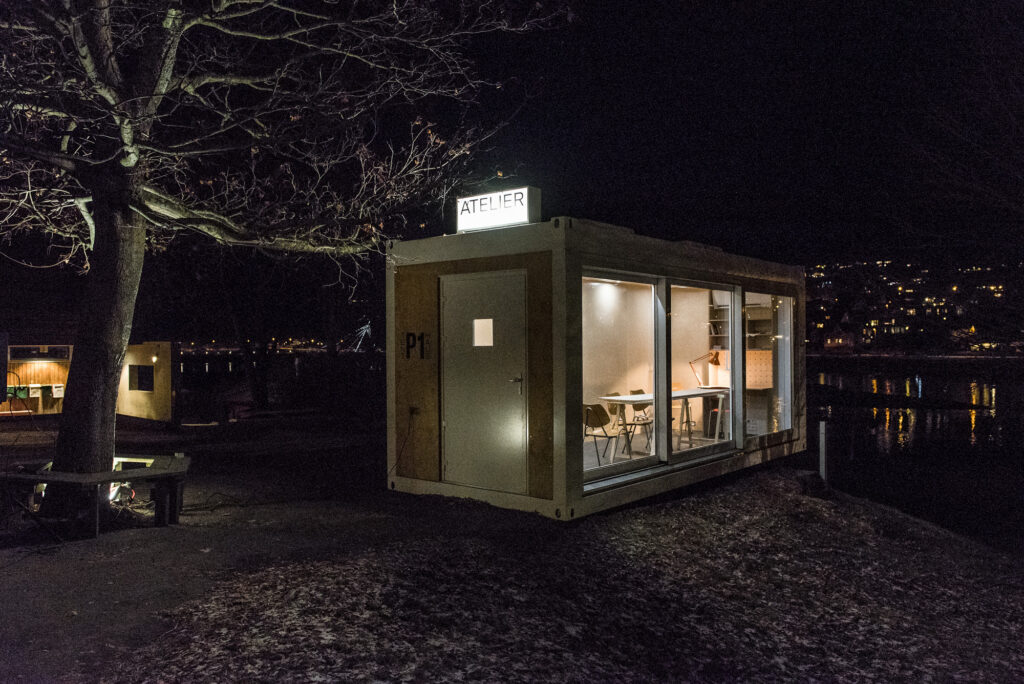 DSC_5032-web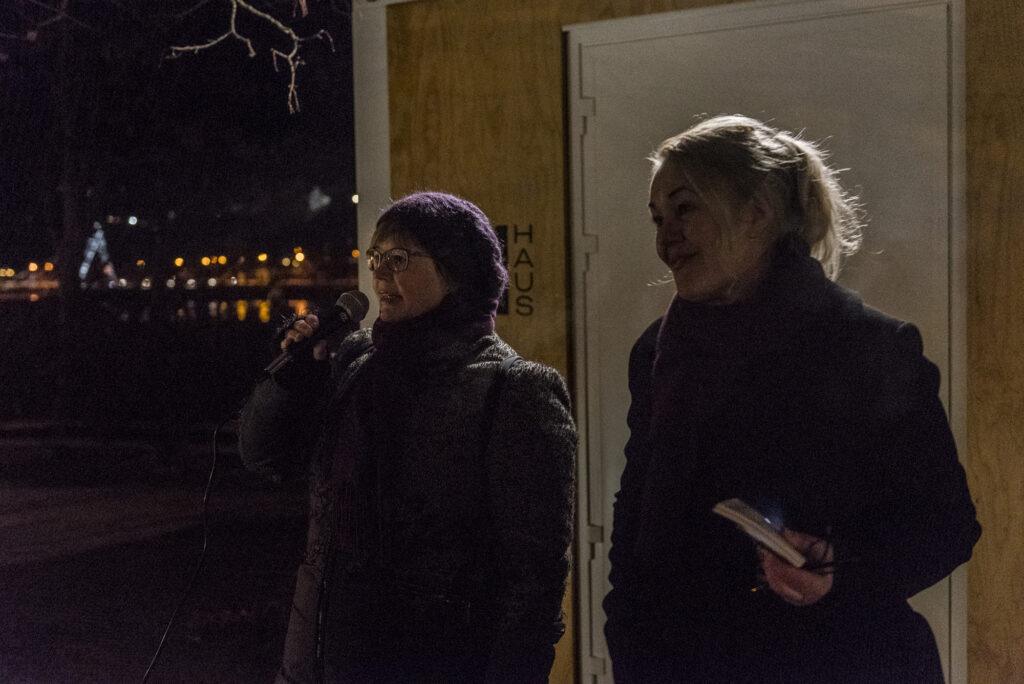 DSC_5061-web
DSC_5065-web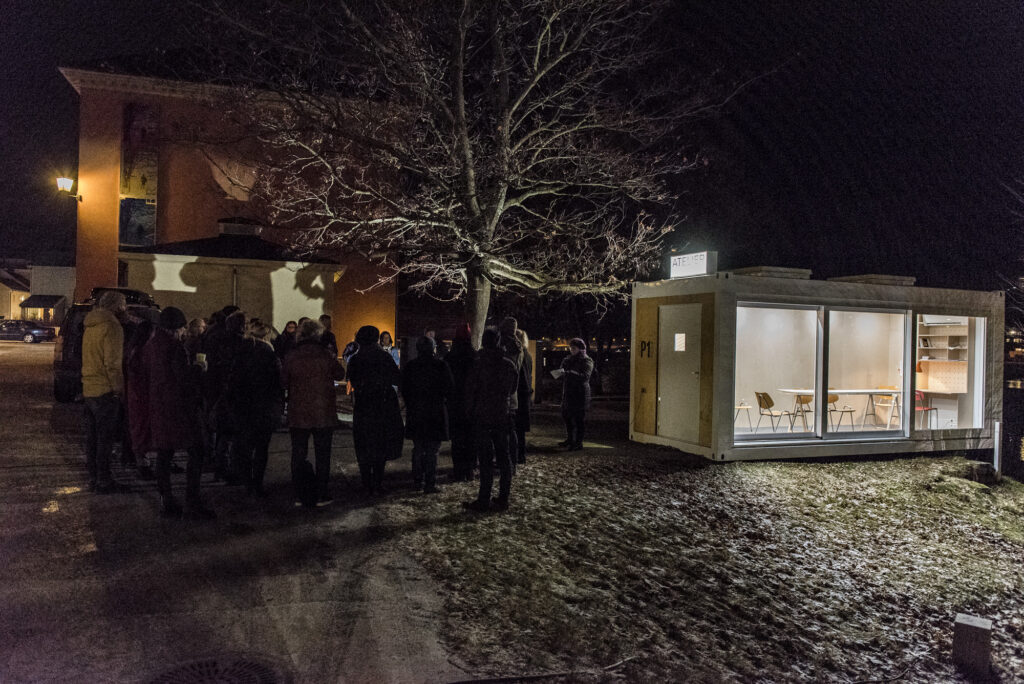 DSC_5092-web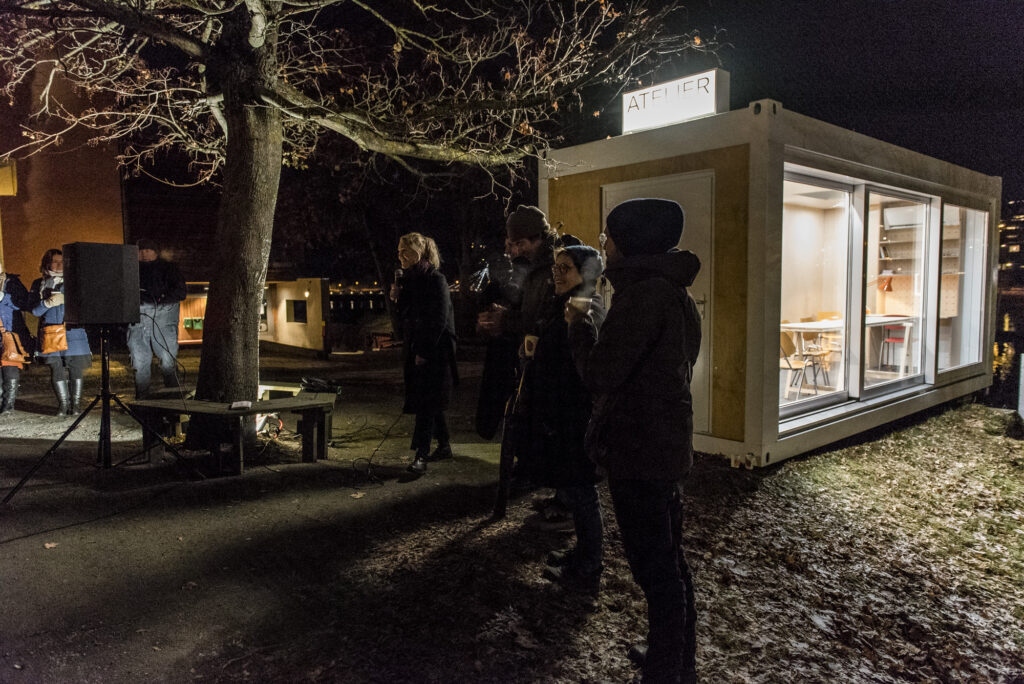 DSC_5106-web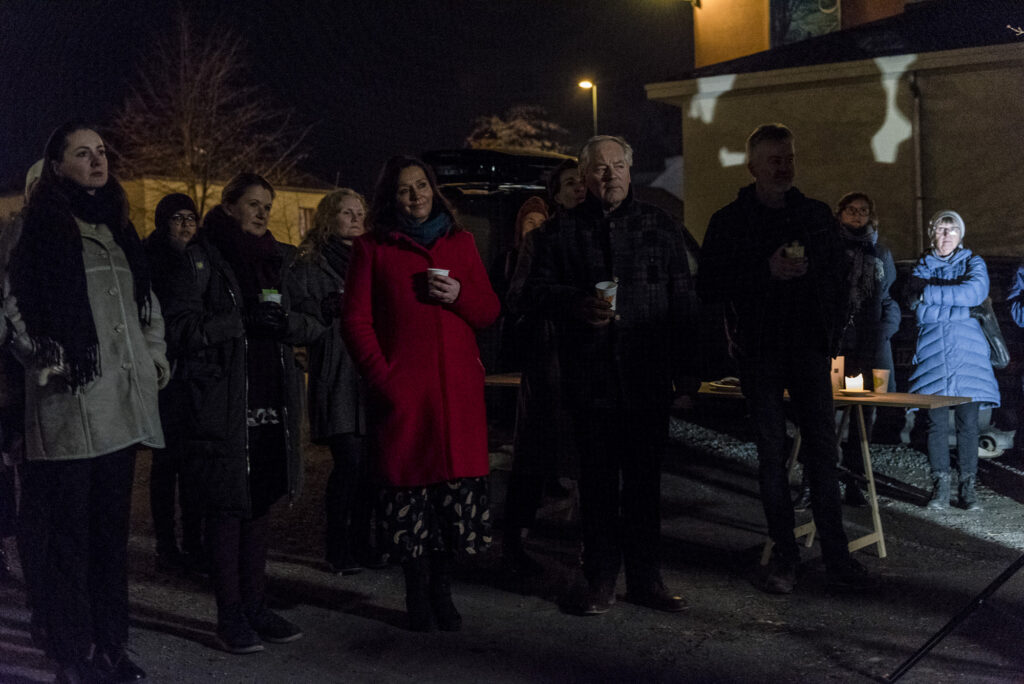 DSC_5138-web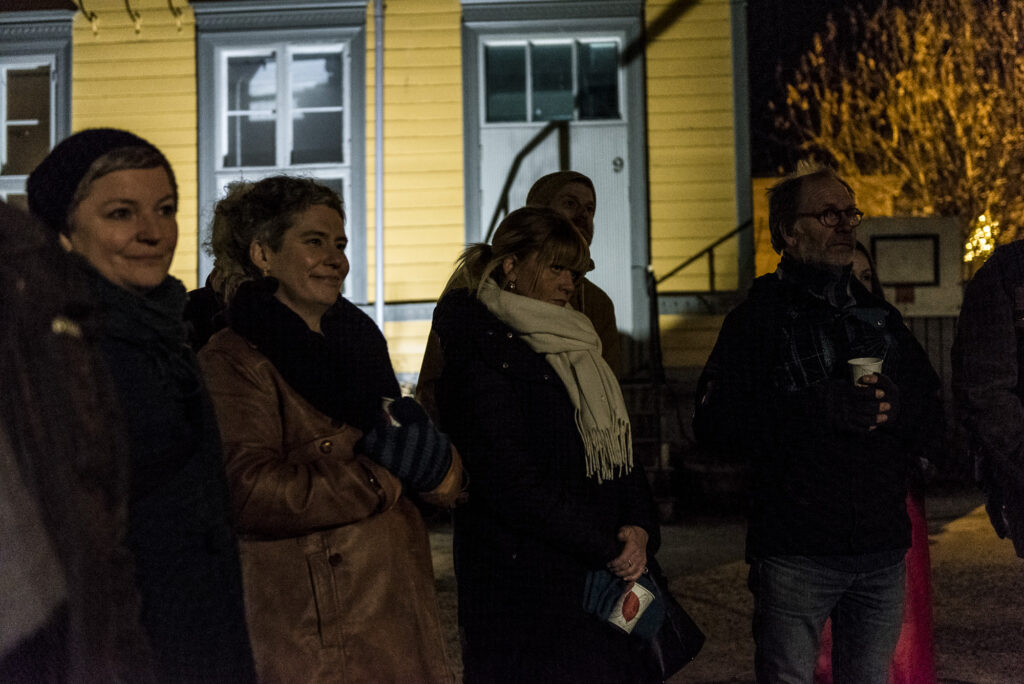 DSC_5144-web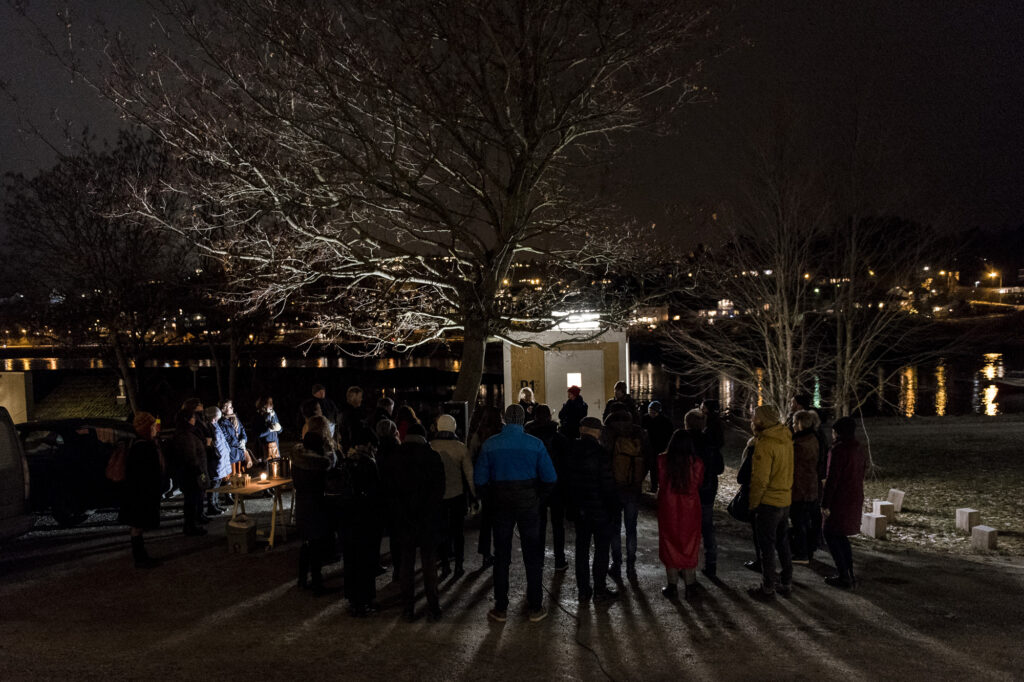 DSC_5162-web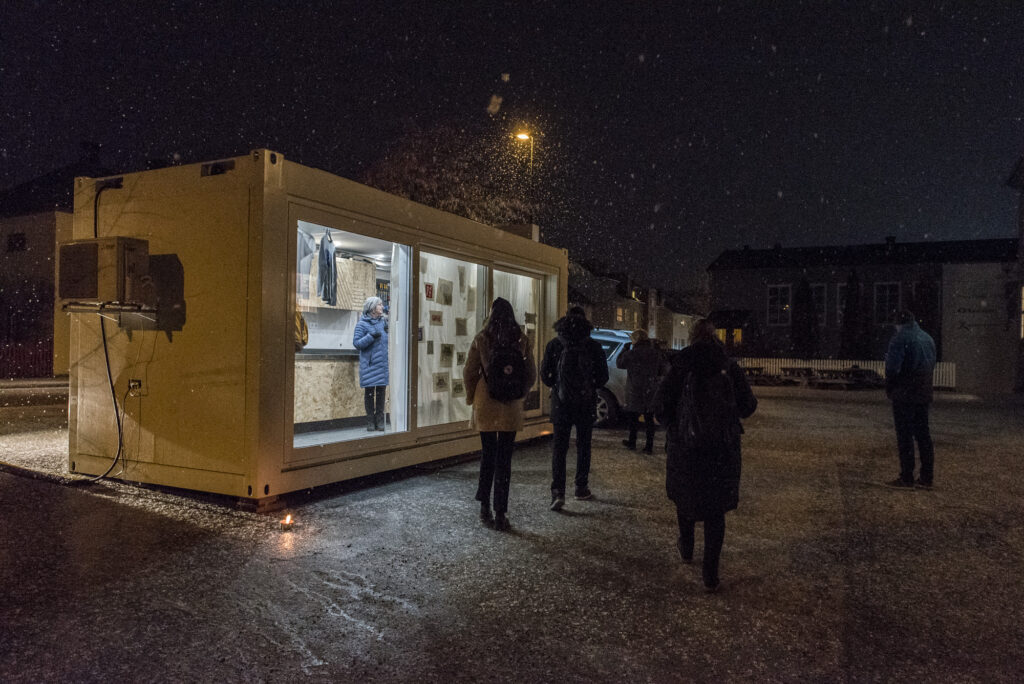 DSC_5205-web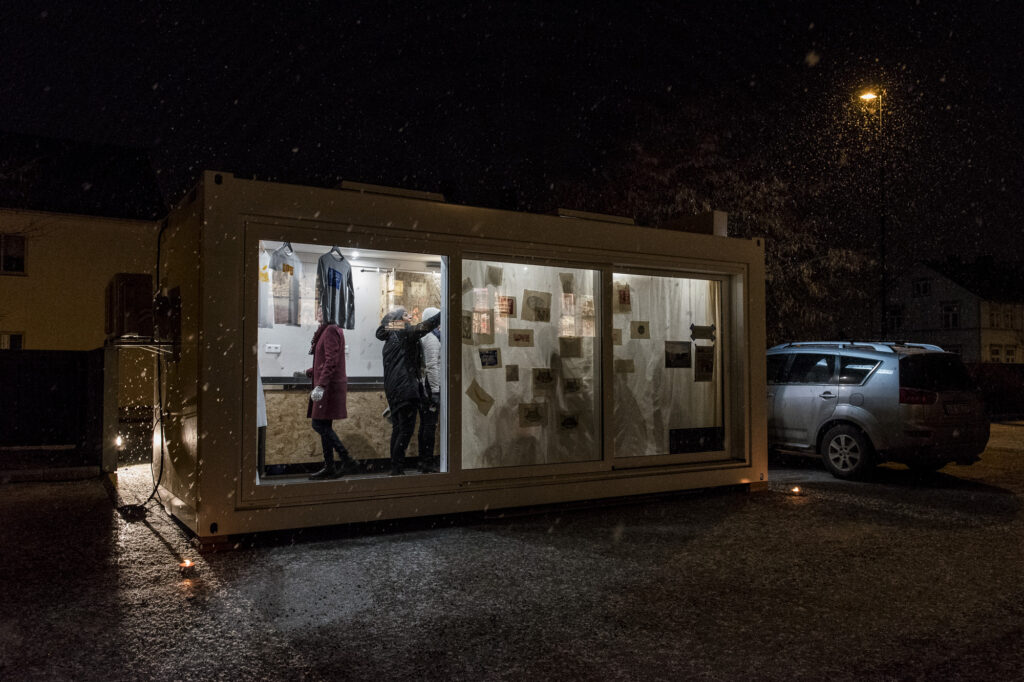 DSC_5210-web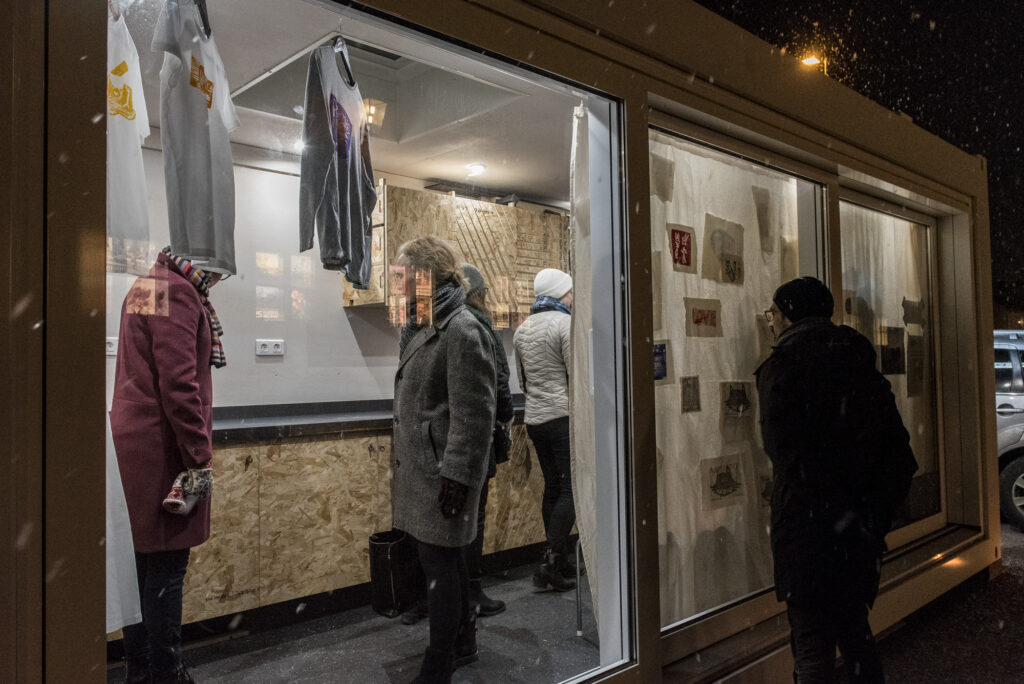 DSC_5211-web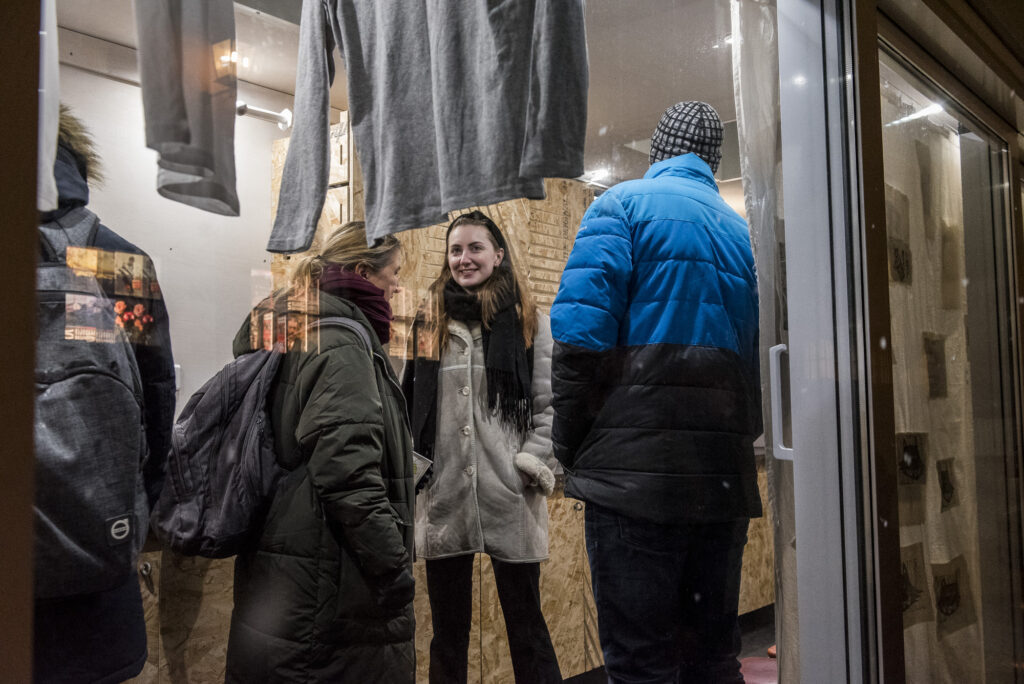 DSC_5217-web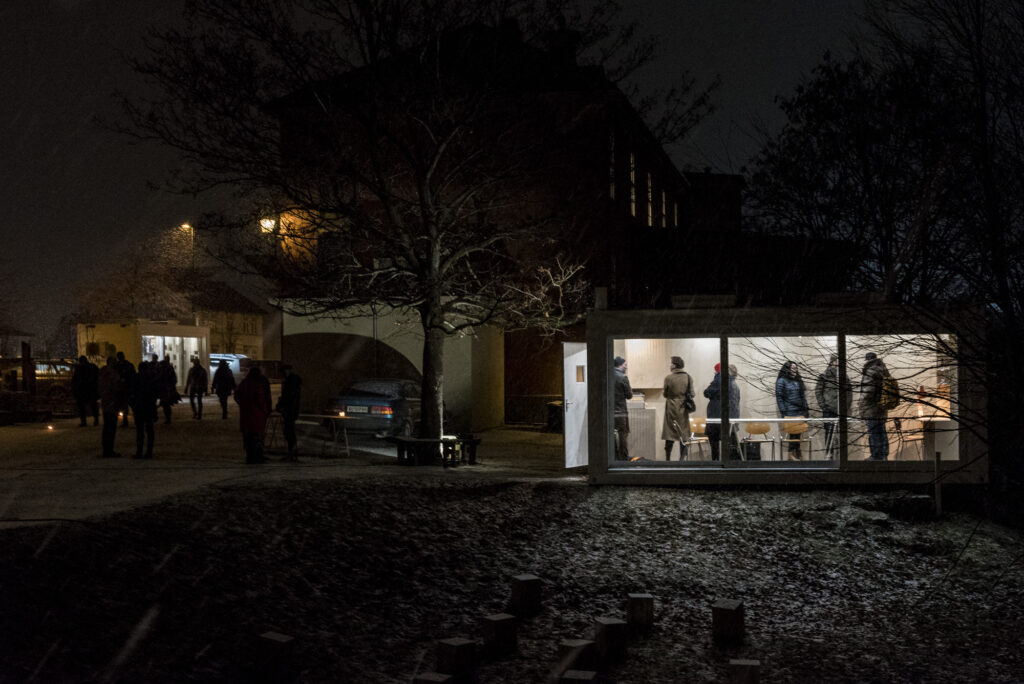 DSC_5260-web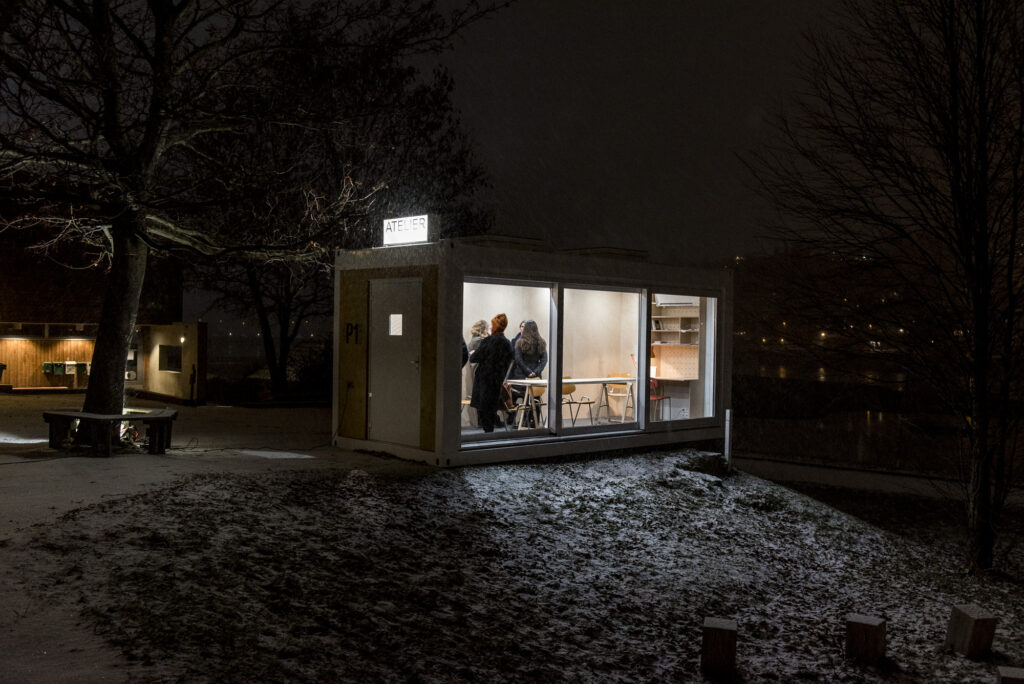 DSC_5324-web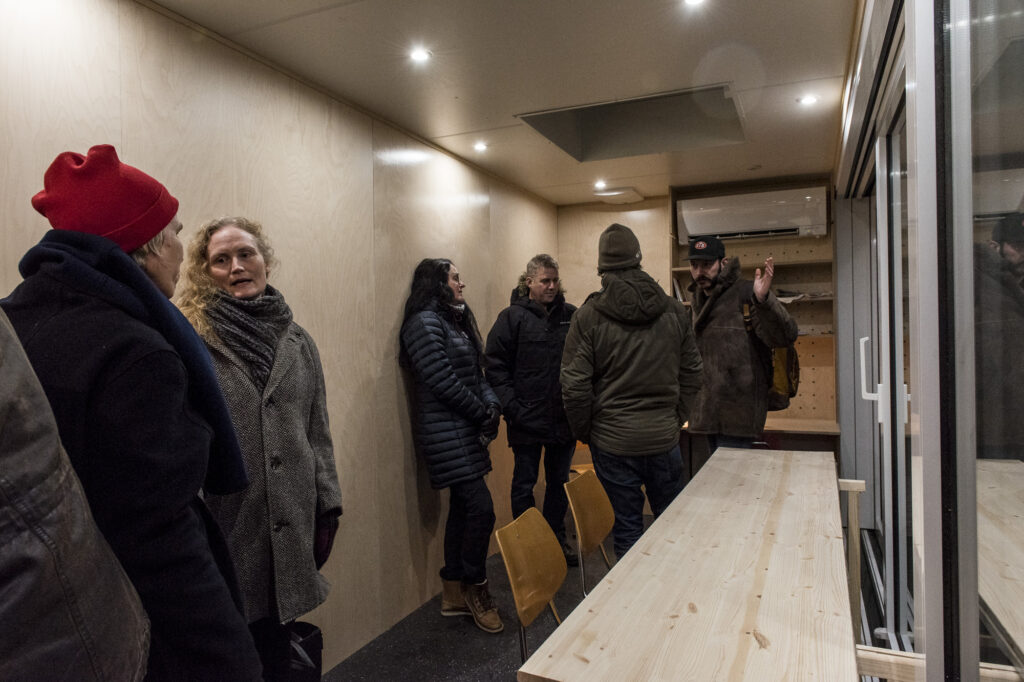 DSC_5271-web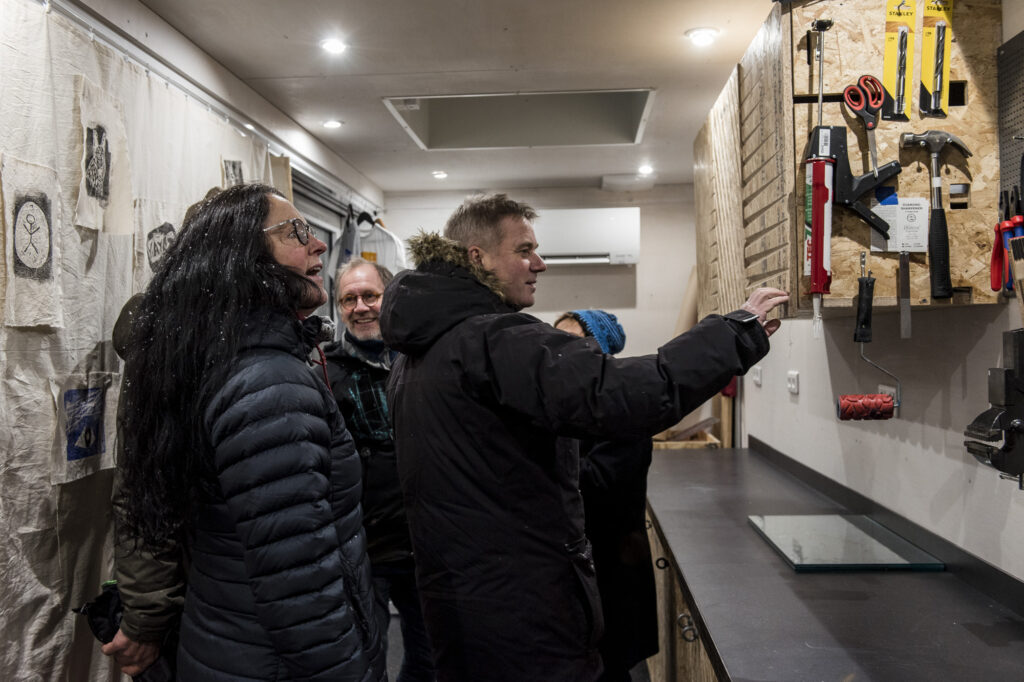 DSC_5295-web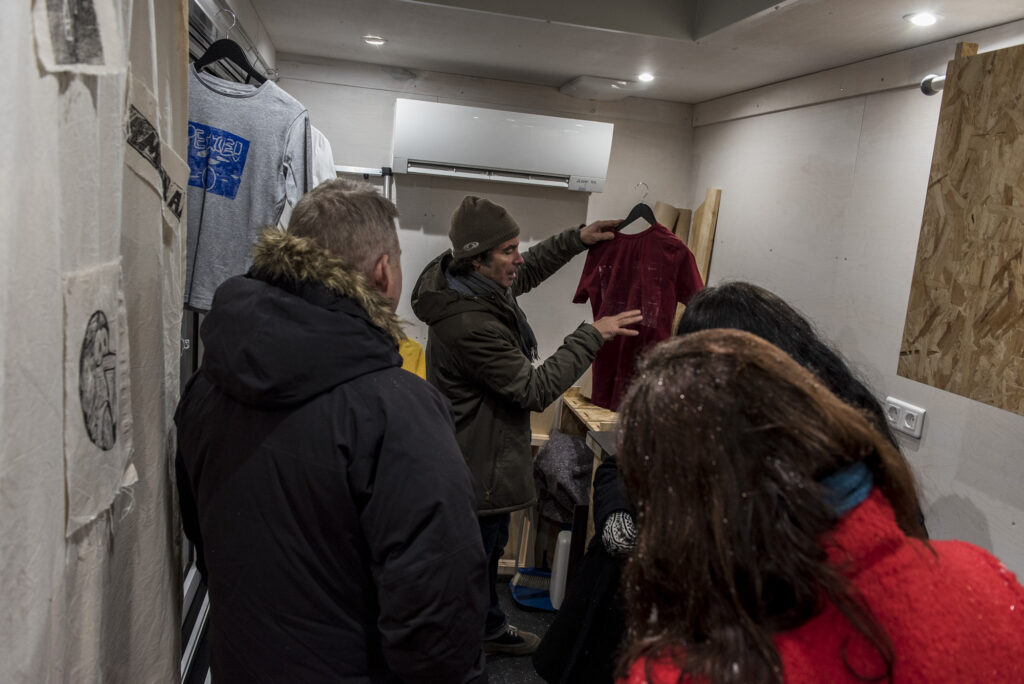 DSC_5308-web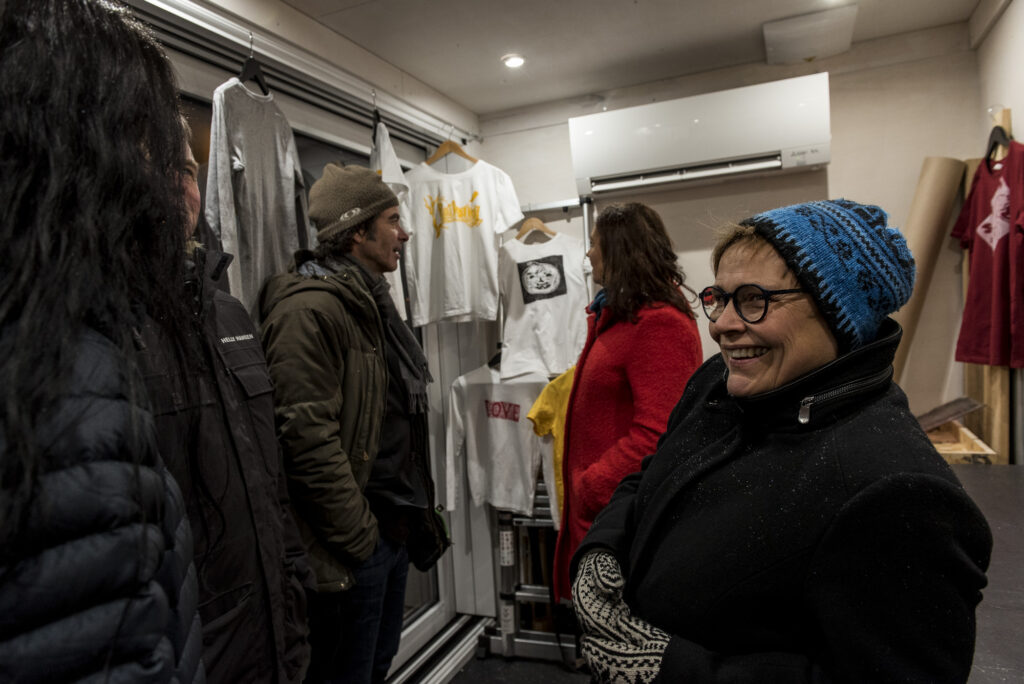 DSC_5316-web
Photo: Siv Hilde Meen

Sissel M Bergh
P1 residens
"AJMOEJIMH AJTOEJIMH"
During Sissel M Bergh's residency at P1, she will continue working with processes based on the inner logic of the South Sami language, which can make visible the landscape around us and change the stories of the past. School students from Levanger Junior School will be invited to participate in a mapping workshop, "My inner map of Levanger", working on the meaning of place, the traces of the past and imaginations of a future. Each student will work on their own map which will then be combined to form a large collective map whose content will be defined by the dialogue that takes place in the workshop along the way.
In 2012, during the project Dalvedh, LevArt invited Sissel M Bergh and Frode Fjellheim to create a research station in Levanger. The year before, there had been a history seminar, organized by the Levanger Municipality and NTNU on the theme of "Levanger over 1000 years", where Sami culture, history and influence were totally absent. The research station brought out existing Sami stories and traces. In this way, Levanger's Sami heritage was revived and included in the book that was published after the history seminar. Bergh will continue to work on the traces of Sami heritage in the region around Levanger.
Sissel M. Bergh is an artist from Sørvest Saepmie / Trøndelag – who works with many different forms of knowledge. Her work is realized through various techniques and materials, mirroring the complexity of a cultural-historical landscape and its biodiversity. Through film, objects, painting, drawing, text and interactions, she explores how we can relate to and understand the physical and invisible world: How to re-read memory, power, magic, land, relationships and even the arts? In recent years, she has focused on the inner logic of the Southern Sami language as a tool to understand the surrounding landscape and change the narratives of the past.
Sissel M. Bergh has participated in a number of exhibitions and projects nationally and internationally. In 2019 she was part of the Gothenburg International Biennale for Contemporary Art. In 2020, she will be part of Nirin, the 22nd Sydney Biennale. Her last major solo exhibition was "Okside rïhpesieh" (The Doors Opens) at Sámi Dáiddáguovdas in 2018. Bergh graduated from the National Academy of Arts (KHIO) in Oslo and the University of Technology in Durban, South Africa. She was based in Lusaka, Zambia for several years, before settling in Tråante / Trondheim in 2009.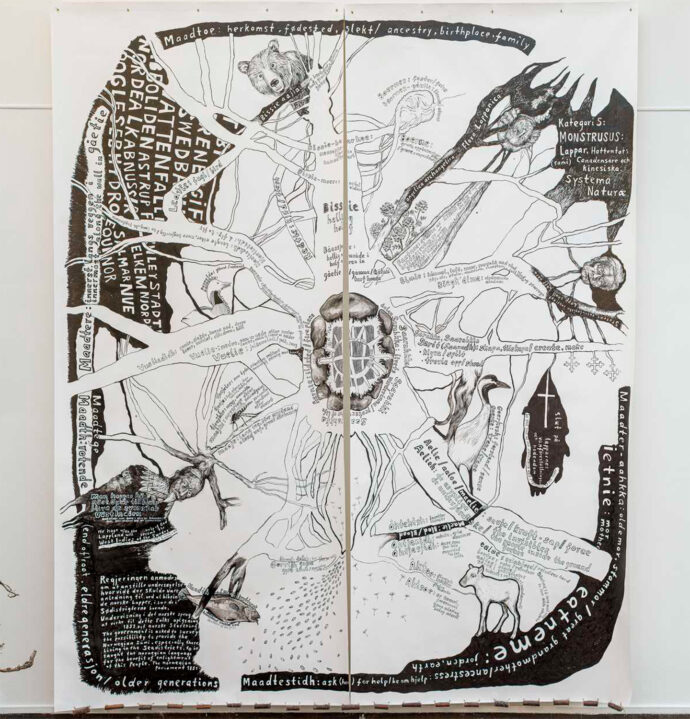 Sissel M. Bergh, Maadtegen vuelie (Rotens sang), 2019, Foto: Hendrik Heitler, GIBCA 2019

Ida Warholm Bjørken
P1 residence April/May
"Tidsreise" (Time Travel)
Ida Warhold Bjørken will conduct a workshop with school students based on her text entitled, "Dear Great Grandchildren" (2015). The text is formulated as a letter to future great grandchildren – relatives that one probably will not be able to meet. The workshop is intended to be a social meeting place where participants sit together in a large circle and carve wooden figures, while talking about what time and care mean to people. For example, how can you preserve a wooden figure so that one's great grandchildren can enjoy it? Or, in what way is a wooden figure different from a hard drive or digital cloud filled with images?
Participants in the workshop will carve an approximately 20 cm tall figure, choosing among three formats as the starting point: a heart, a ball and a human form. There will be a short introduction to proper knife use, prior to the execution of the task. Following the preventive measures in connection to the Corona pandemic, the workshop will mainly take place on Instagram. You can attend the workshop by following this link: Tenthaus Oslo Instagram
The letter "Dear Great Grandchildren" is based on a survey the artist took on the website slaveryfootprint.org. Here you can find out how many slave labourers work for you based on your material possessions and their value. During her residency, the artist will give physical form to the number of slave labourers who, according to the survey, work for her.
Bjørken, who lives in Inderøy, works part-time at the Levanger Fotomuseum in LevArt's neighboring building and has passed by the P1 modules several times. As a parent and fan of the world-renowned Swedish children's book author Astrid Lindgren, she associates their location with "Snekkerbua" from the stories of Emil in Lønneberget; they are small rooms next to big houses, where so-called adult life takes place.
In many ways the young Emil is an artist: he questions norms, breaks rules, is creative and has high associative abilities. In addition, he spends his time in the woodwork cabin reflecting on what he sees and experiences, while creating something that his great grandchildren might encounter if the wooden figures are well looked after. In the stories, each wooden figure is linked to an event that leads to Emil being sent to or voluntarily going to the woodwork cabin. The story of Emil in Lønneberget will also be a reference for conversations between the participants in the workshop.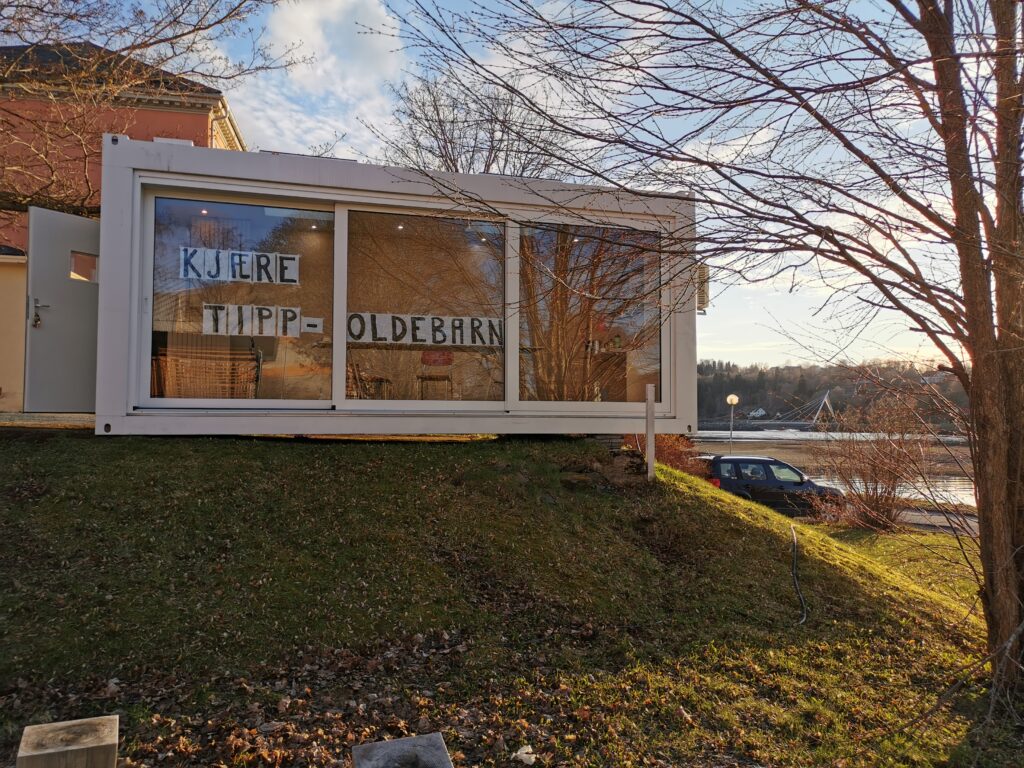 IMG_20200428_200524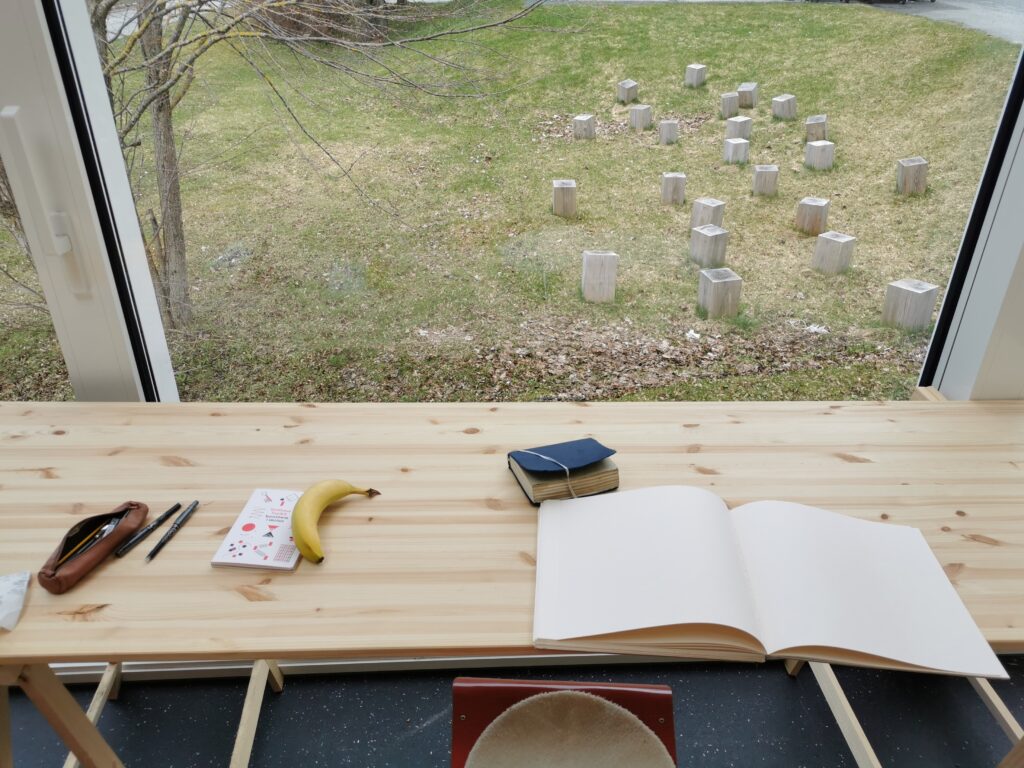 IMG_20200428_154753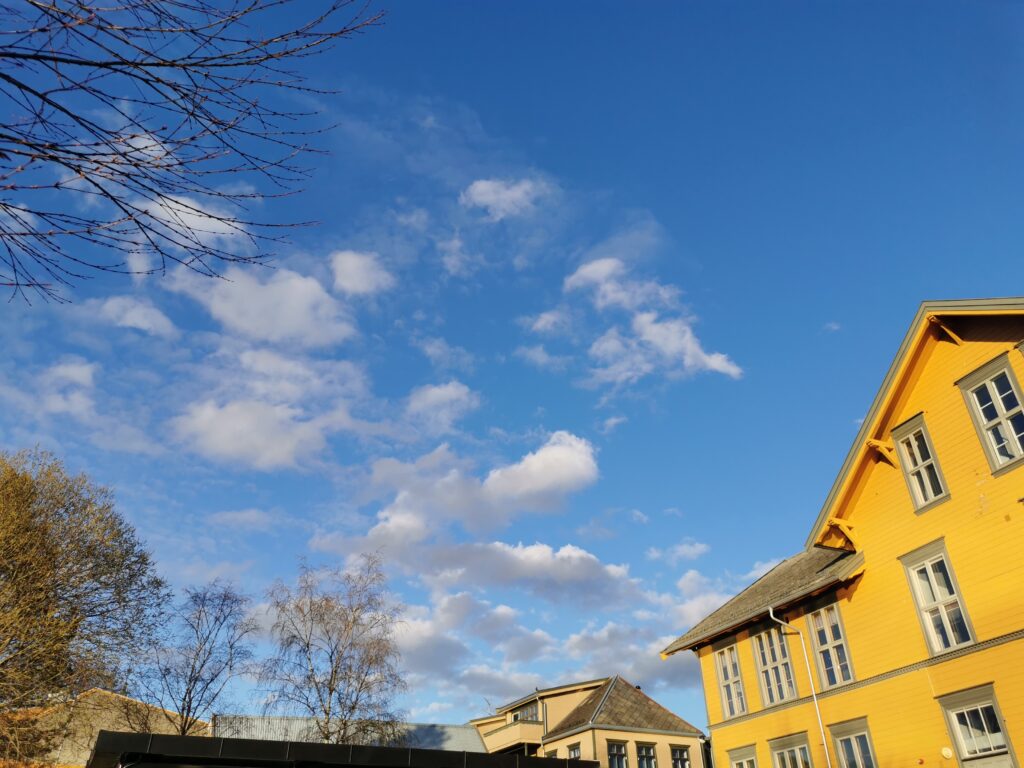 IMG_20200428_200549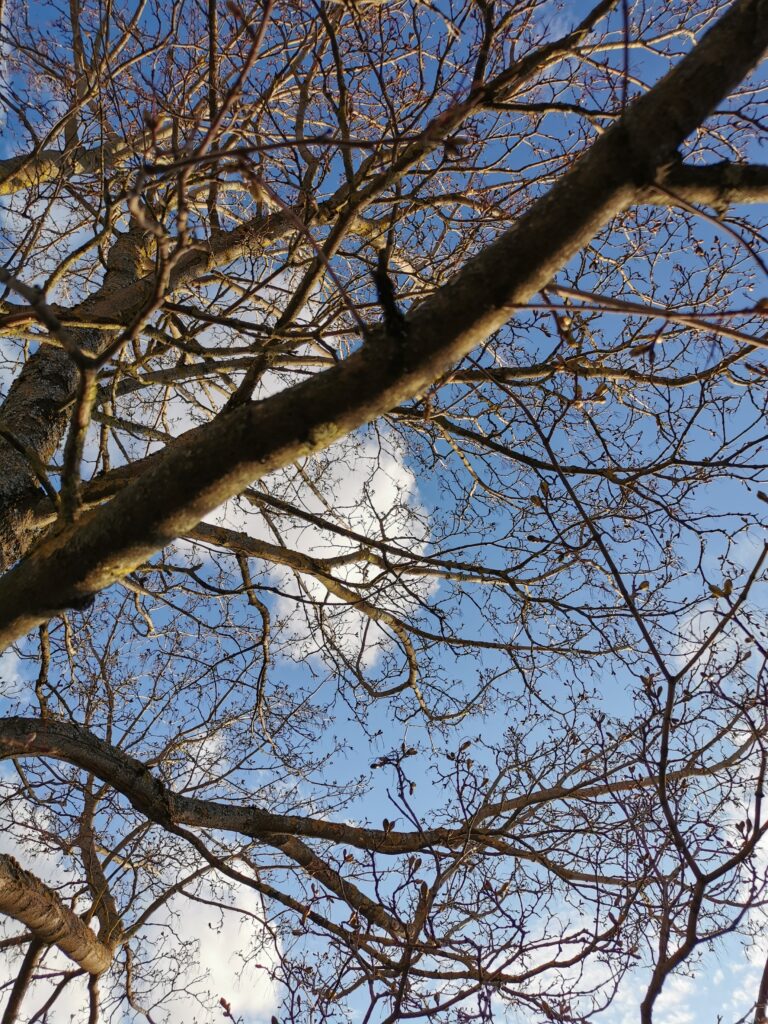 IMG_20200428_192205
Foto: Ida Warholm Bjørken – "Tidsreise" (Time Travel)