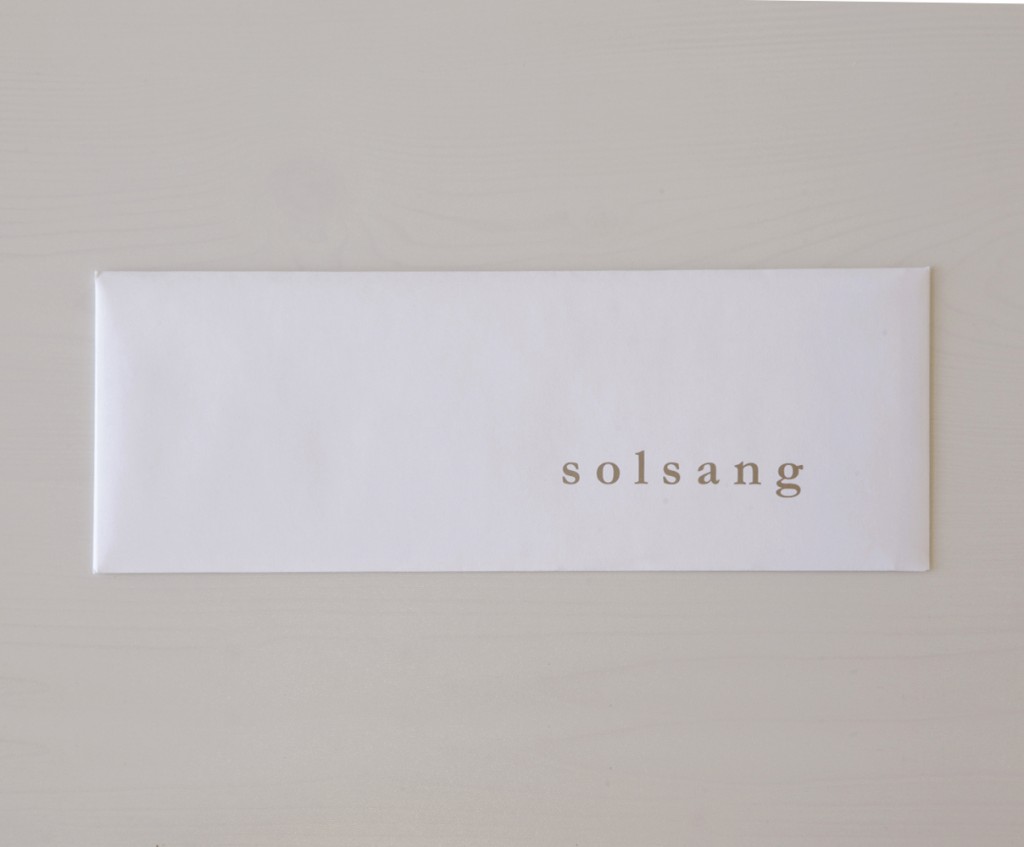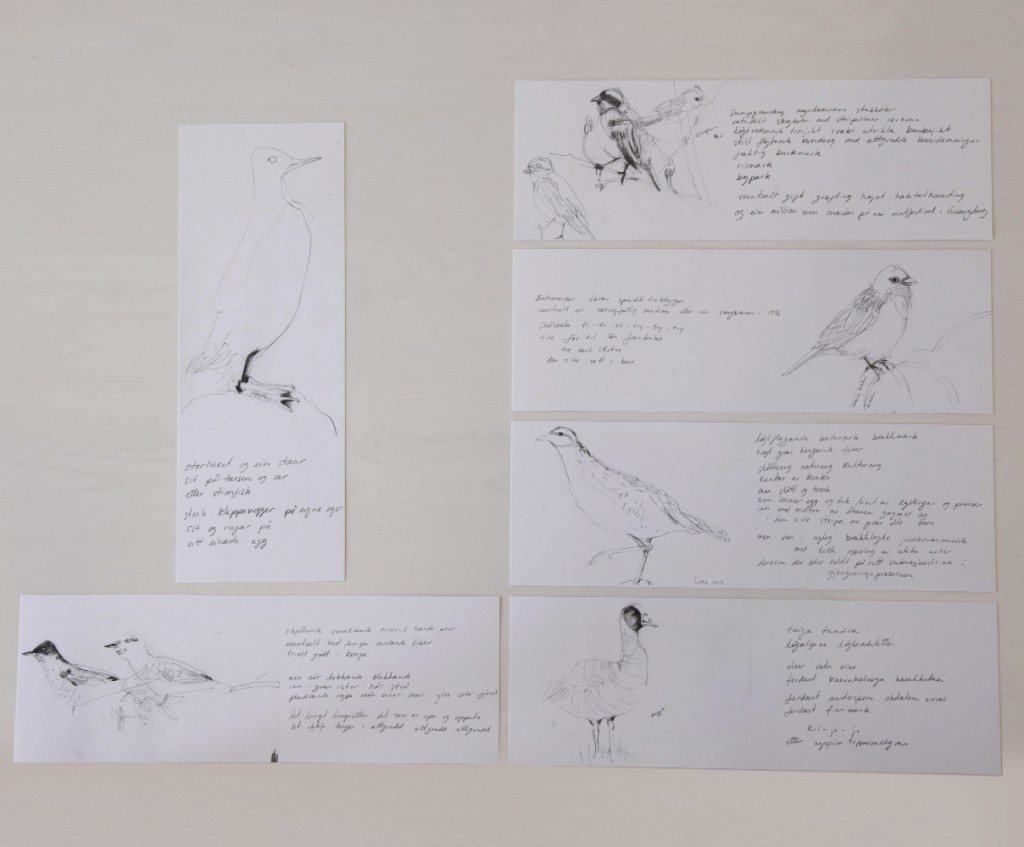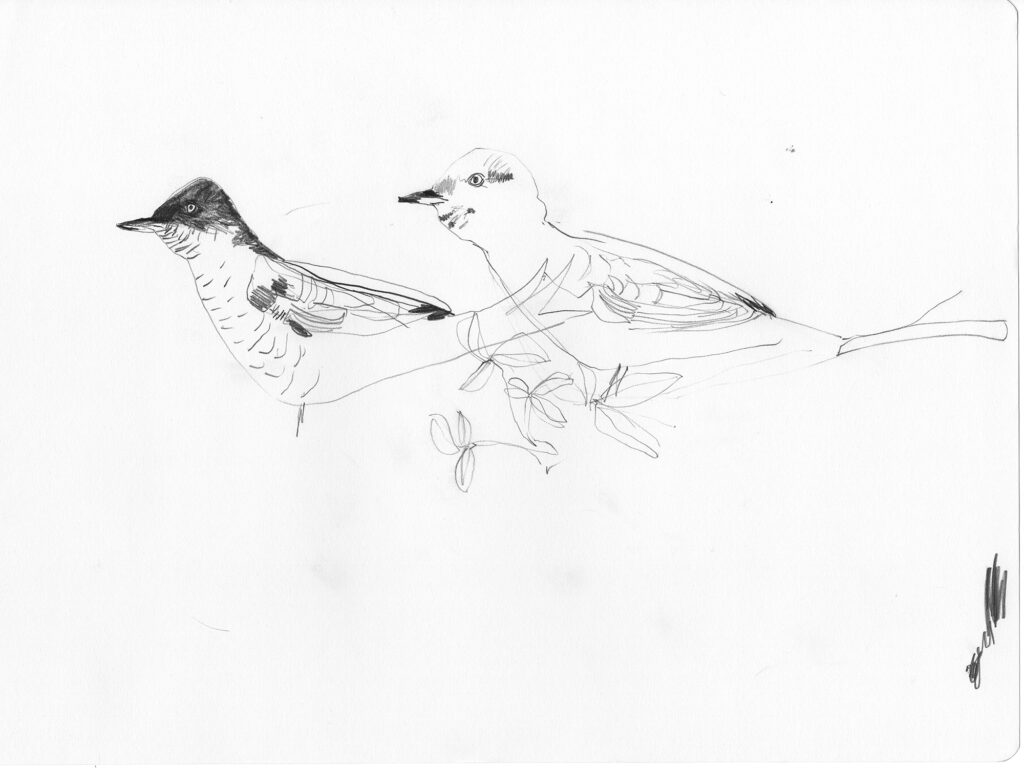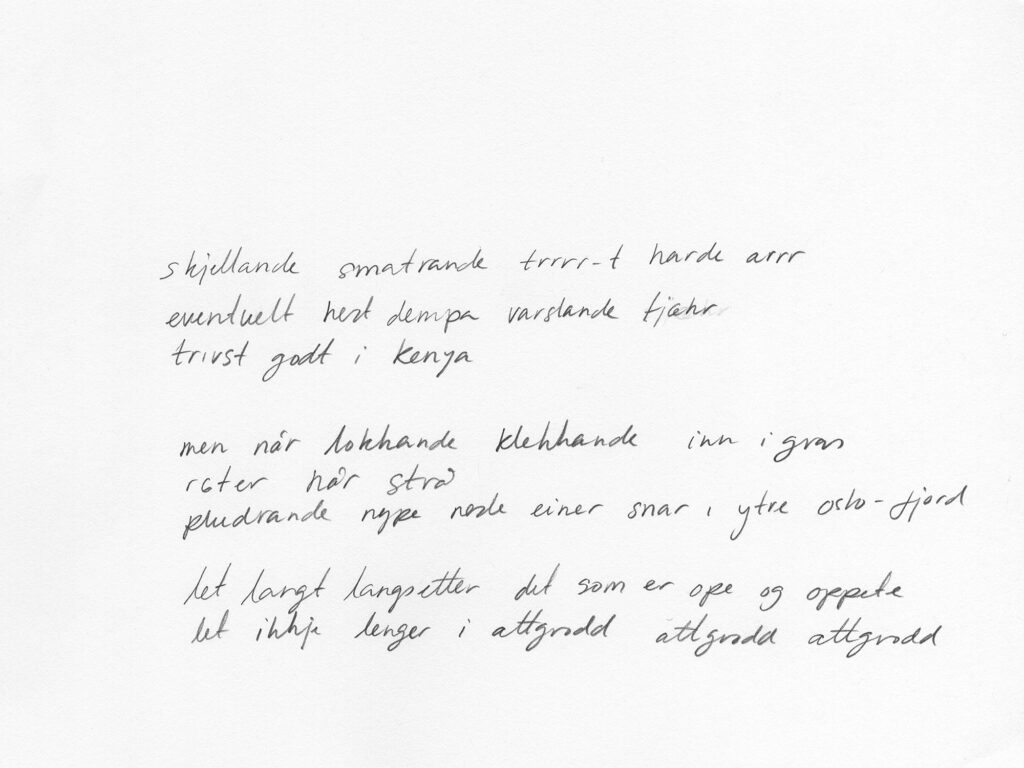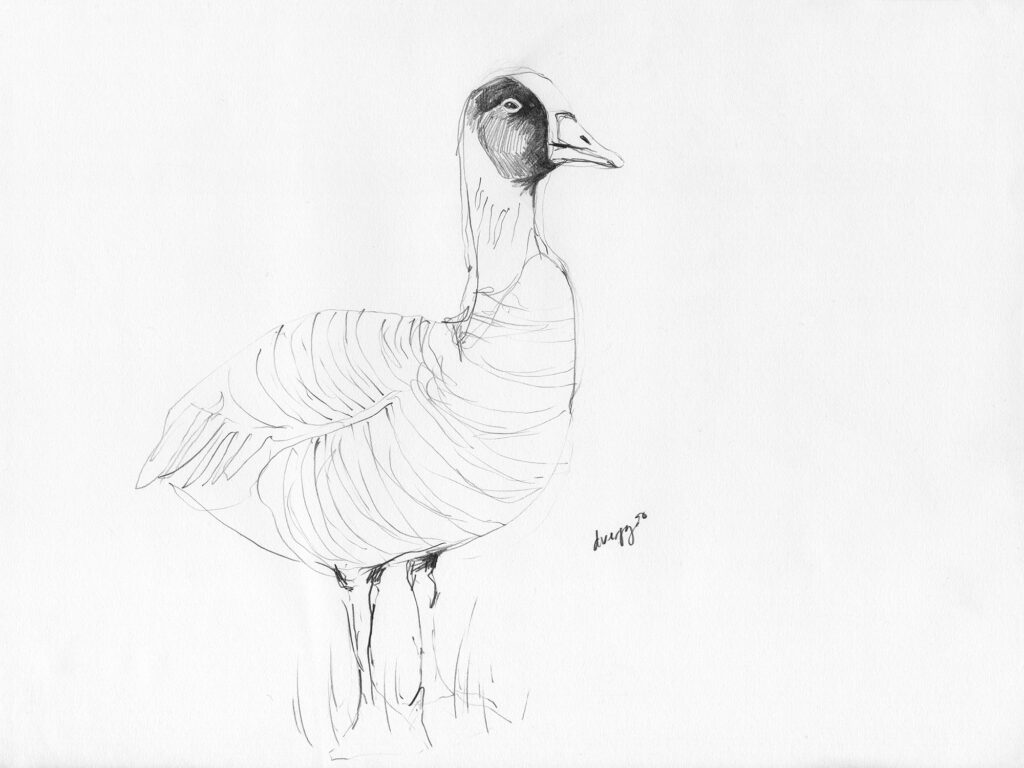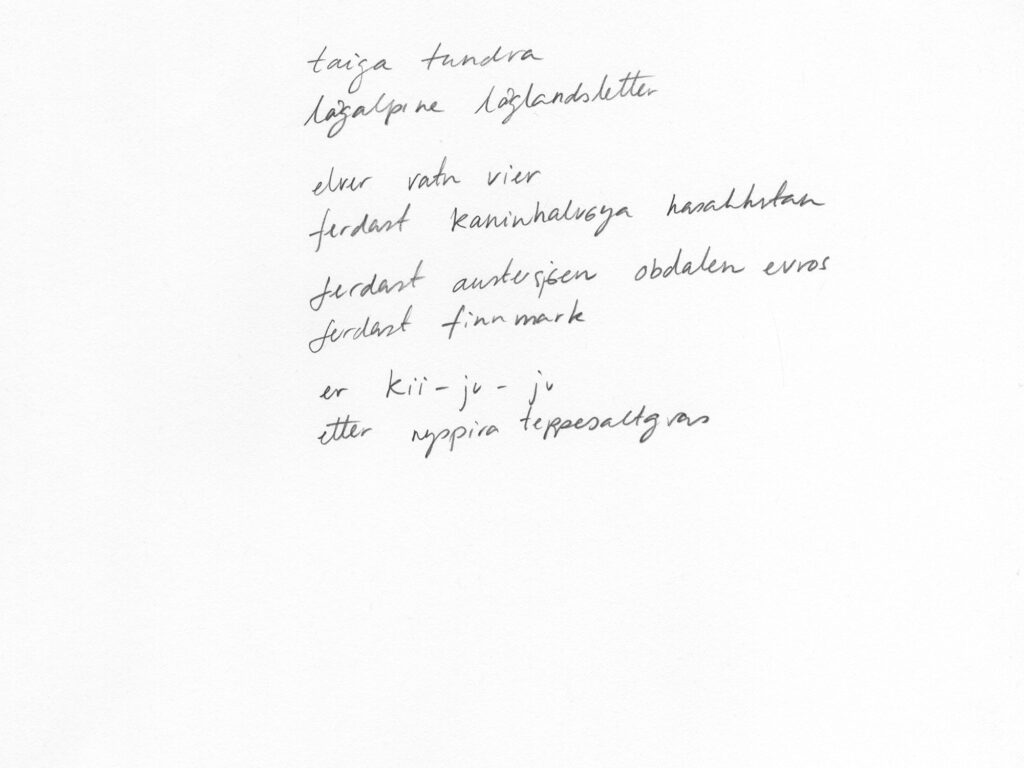 NOK 150,-

This publication is a collaboration between the artist Vigdis Haugtrø and the poet and architect Margrethe Aas. It consists of a series of six postcards, each dedicated to one of the six bird species marked CR – critically endangered – on the Norwegian Red List for Species in 2015. The publication was published as a part of the exhibition Solsang ( Song of the Sun) at LevArt, 5 Dec 2015 – 23 Jan 2016. The main work in the exhibition was a series of drawings of all the 82 bird species on the Norwegian Red List of threatened species in 2015.
Haugtrø works primarily with sculpture, installation, site-specific and relational projects and drawings.
Margrethe Aas (b. 1983) is educated from Nordland Art and Film School and Aarhus School of Architecture. She works as an architect in Trondheim and debuted with her poetry collection "Vy" (View) in 2015.