2017 – 2018
Alt Går Bra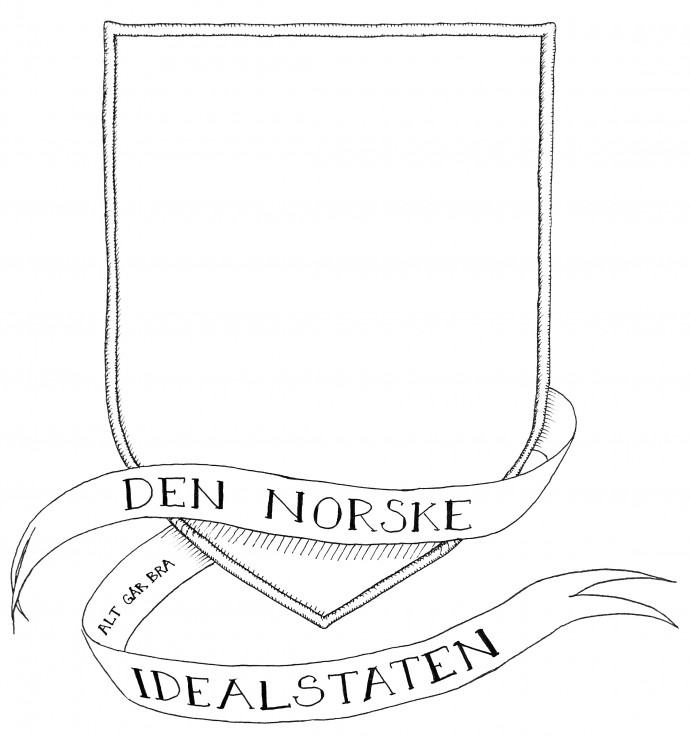 "The Norwegian Ideal State" is a project initiated by artist group Alt Går Bra (Tout Va Bien). The project is based on Plato's Republic which becomes the starting point for visions of a better future for the Norwegian society. The "Norwegian Ideal State" is being conducted in three stages: a questionnaire, followed by public assemblies and finally a publication.
In the survey "Your personal ideal state", the artists of Alt Går Bra (Tout Va Bien) will design a coat of arms based on people's visions of what they want the future of Norway to look like. In this project Alt Går Bra (Tout Va Bien) take their position as artists as a starting point to contribute to the production and dissemination of new visions and to highlight the voice of the people. In this way they wish to contribute to and participate in the discussion of the elitism of contemporary art, its relevance and value in today's society The artists are collaborating with other artists, a number of researchers and institutions, both nationally and internationally in this ambitious and comprehensive project, which will end with a publication following the general assemblies that will be held in a number of places and in collaboration with several institutions from north to south of the country – PARK. / LevArt , Levanger is the first site in 2018.

Alt Går Bra​ is a group of visual artists researching the intersections between art and politics through exhibitions, performances, discursive events, and publications. Since 2015, they have conducted and produced an extensive series of events, readings, performances, lectures, studies and publications, including the ongoing international lecture program Tout Va Bien series in collaboration with Bergen Kunsthall / Landmark from 2015, and the publications The Mimeograph, A Tool for Radical Art and Political Contestation and A Moi le Plaire, a Toi le Faire in 2016.

"The Norwegian Ideal State" has received financial support from Fritt Ord, Billedkunstnernes Vederlagsfond, KORO-URO, Levanger municipality and Hordaland county.