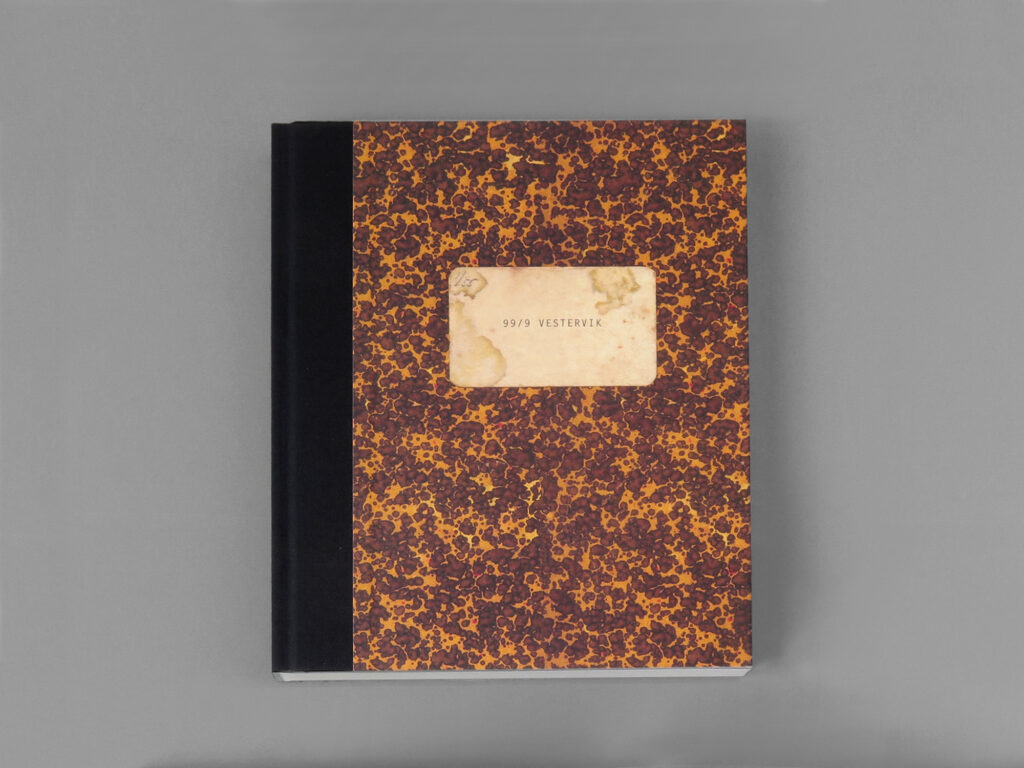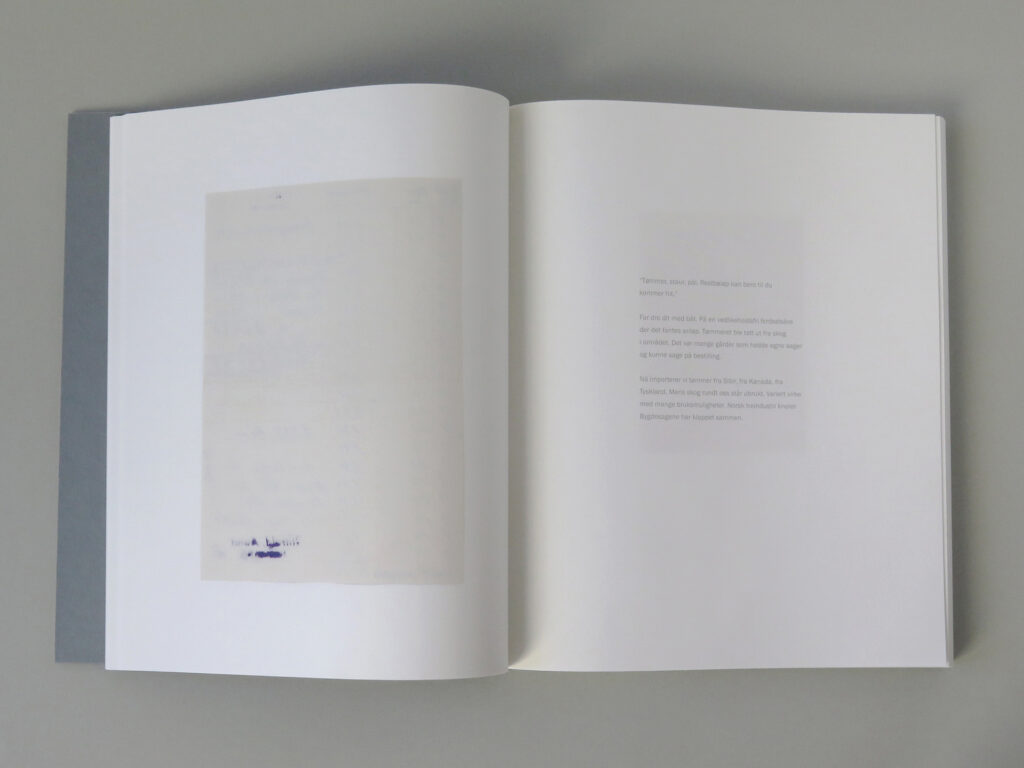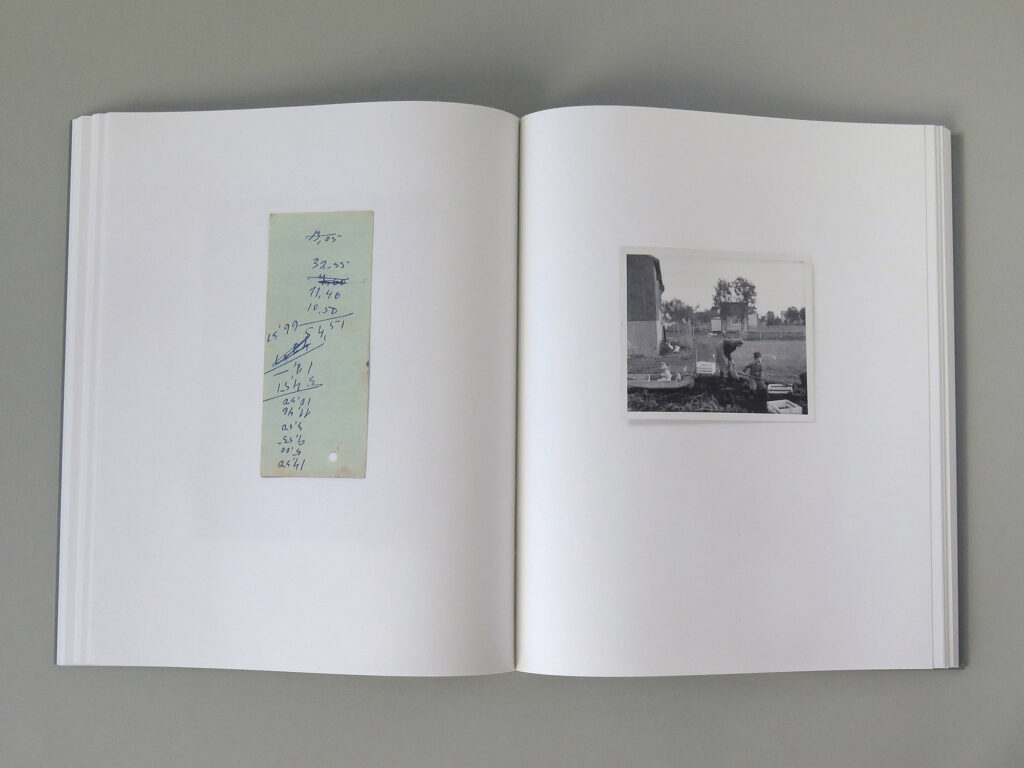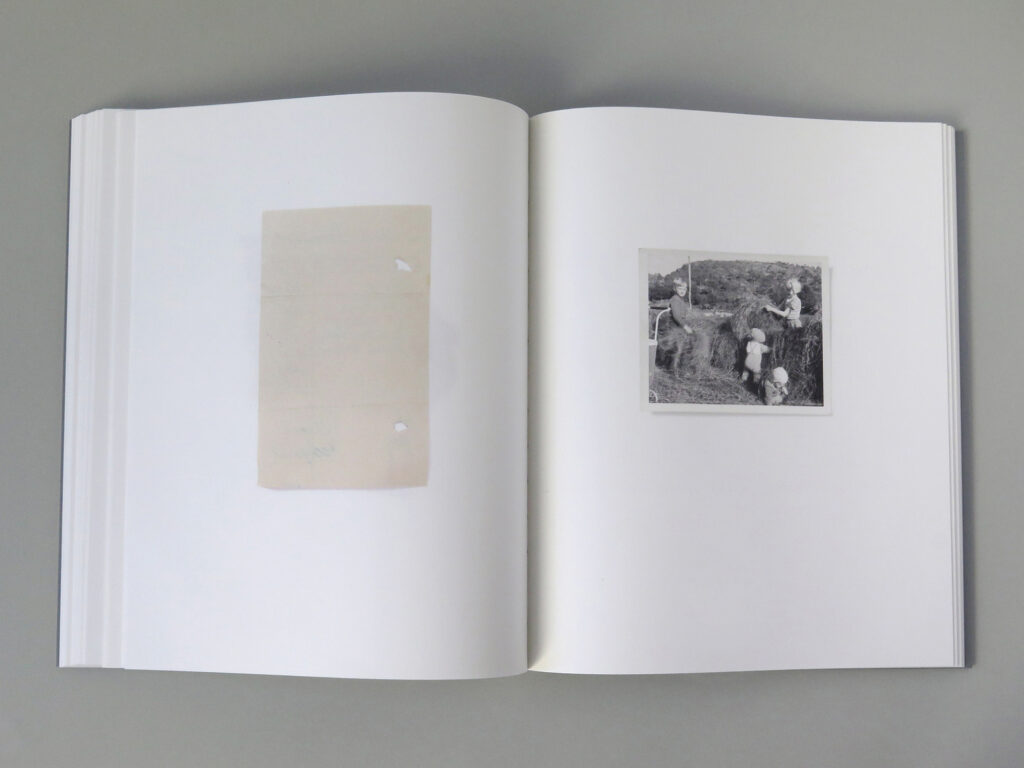 NOK 370,-

Fortellingen om kunstnerens egen oppvekst på småbruket med gårdsnummer 99/9 Vestervik, starter den sommeren hun finner en rekke regnskapsbilag fra årene 1957 til 1960. Med sirlig håndskrift og personlige notater forteller bilagene om gårdens utgifter og inntekter, og en tid der «økonomi», nært opp til den etymologiske betydningen av ordet, ble forstått som god forvaltning av lokale ressurser og transaksjoner mellom personer som ofte kjente hverandre. Bilagenes visuelle og fortellende kvaliteter rammes inn av kunstnerens egne tekster og familiens personlige fotografier.
First Edition 2019
This edition copyright © LevArt
Text copyright © Randi Annie Strand, www.randistrand.no and ©Svenn Arne Lie.
Proofreading : Tove Lill Karlsen
M/S Folla: Photo: Klaus Forbregd/NTNU University Library
Photo of esse: Kåre Strand
Picture of bust and chandelier: Randi Annie Strand
All other photographs are taken by Olav Strand (artist's father) or Kristian Strand (artist's grandfather)
Photographing of documents: Jan Alsaker
Design: Joana Bruno in close collaboration with the artist, Randi Annie Strand
Printed in 2019 by Livonia
Paper: Munken Print White (15) 80g   Font: Franklin Gothik Book
Edition: 300 copies
ISBN 978-82-690297-8-9
Published by LevArt with support from Fritt Ord, Statens Utstillingsstipend and Billedkunstnernes Vederlagsfond.