29. september – 1. oktober 2017
Creative Time Summit
.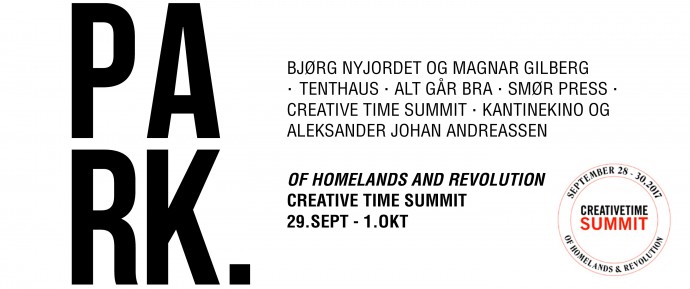 Fra fredag 29. september til søndag 1. oktober vil LevArt strømme direkte fra årets Creative Time Summit, og slik bli en para-site til denne 10. konferansen i rekken som i år foregår i Toronto, Canada, på samme tid. Tittelen på årets arrangement er  «Of Homeland and Revolution» ( Om hjemland og revolusjon). Kuratorer for Creative Time Summit 2017 er Nato Thompson, Sally Szwed, Gaëtane Verna og Josh Heuman. Arrangementet er samprodusert med The Power Plant i samarbeid med The Art Gallery i Ontario.
På LevArt vil vi benytte den muligheten direktestrømmingen gir til å samles omkring de samme problemstillingene; engasjerte og fokuserte men samtidig på uformelt og kameratslig vis. I forlengelse av foredragene vil vi lytte, diskutere, debattere, studere, presentere, fremføre, lese, plante og spise sammen. Sammen med deltagere og gjester vil vi gjenskape temaet, om hjemland og revolusjon, i vår egen sosio-politiske og geografiske sammenheng i Levanger <  Trøndelag < Norge. 
Dette er også det aller første åpne arrangementet i PARK., et nytt prosjekt i LevArt og et kollektivt arbeid med en rekke kunstnere og andre samarbeidspartnere, blant andre Bjørg Nyjordet og Magnar Gilberg, Tenthaus og Altgårbra. PARK. har sitt utgangspunkt i Levanger kommunes plan om å gjøre om den asfalterte parkeringsplassen omkring skolebyggene i Kirkegt 11 der LevArt har sine lokaler, til en offentlig park. Plassert midt i denne endringsprosessen begynner vi med å stille spørsmål ved hva som kjennetegner en god allmenning i dag og om kunst som et offentlg gode. En kjernegruppe av kunstnere, forskere, forfattere og kuratorer som er involvert i prosjektet vil være til stede, fysisk eller fra lengre unna, gjennom helga for å dykke ned i temaene «land», «arbeid», «kjærlighet / liv» og «frihet», som er de fire kategoriene som Creative Time Summit er delt inn i.
I løpet av dagene arrangementet pågår vil vi presentere et program som blant annet består av et lyddikt om «Home/Inverted Home» utført av kunstner /musiker Magdalena Manderlova; et verksted i den omkringliggende hagen av kunstnerne Bjørg Nyjordet og Magnar Gilberg; en performance av kunstnergruppen Alt Går Bra; en film screening og et foredrag om kjærlighet som et politisk konsept av poeten og journalisten Gunel Movlud; og en fremføring om et arbeiderkollektiv i Argentina av kunstner Michelle Teran.
Vi ønsker hjertelig velkommen til alle som ønsker å delta i arrangementet.
.
______
CURATORIAL STATEMENT
The 10th Creative Time Summit, Of Homelands and Revolution will take place in Toronto,
Canada from September 28th – 30th, 2017, co-produced with The Power Plant and in
collaboration with the Art Gallery of Ontario.
Of Homelands and Revolution explores the concept of 'home' in its intimate and immense
dimensions: we consider urgent struggles for sovereign homelands, the violent borders that
produce exile, displacement, and refugeeism, and the threats of virulent nationalism(s). At the
same time we keep in sight 'home's' relation to the heart, and the everyday and extraordinary
realms of domestic life and hospitality. Our consideration of 'revolution,' the Summit's second
thematic axis, takes as its point of departure the Centennial of the Russian Revolution. While
certainly the legacy of this historic moment can be contested, the Bolshevik Revolution was a
remarkable event that, in the words of Trotsky, one of its principal architects, allowed for the
"direct interference of the masses in historic events." 100 years later we look back at the Marxist
tradition and at the many forms of radical sociality, aesthetics and anti-capitalist organizing that
it has inspired, particularly in light of the resurgence of neoliberalism and the global turn to the
right today.
The 2017 Summit invites participants to consider the many-layered political and aesthetic
understandings of home alongside social movements—revolutionary ones at that—which have
sought to summon a broader dream of social justice. Present in both of the Summit's main
thematic threads are ongoing movements led by indigenous peoples across continents and the
multiple relations between home, land, culture, and community that they bring to bear.
The Creative Time Summit "Of Homelands and Revolution" is curated by Nato Thompson, Sally
Szwed, Gaëtane Verna, and Josh Heuman.
.
______
SCHEDULE
.
– FRIDAY 29th September, LevArt
16:00 //
INTRODUCTIONS
Land Acknowledgment
Garry Sault, Ojibway Elder, Storyteller, Mississaugas of the New Credit First Nation
Welcoming Remarks
Gaëtane Verna
Nato Thompson
16:30 //
SECTION 1: LAND
Beyond extractive capitalism, we may imagine multiple material, social, affective and spiritual relations to "land." Presenters in this section address themes of colonialist and capitalist accumulation by dispossession; indigenous land epistemologies; environmental justice in a more-than-human world; and questions of refugeeism, hospitality, borders and belonging.
Framer: Wanda Nanibush (Canada)
Huhana Smith (New Zealand)
Bouchra Khalili (France/Morocco)
Postcommodity (US)
17:30 //
CONVERSATION
Coco Fusco (US)
Elvira Dyangani Ose (Spain/London)
17:55 //
SECTION 2: LOVE and LIVING
The realm of everyday practice is a space for resistance. Artists and storytellers in this section speak to the generative power of the "ordinary" and of loving actions and affects. They consider how a radical politics of care; queer forms of kinship and worldmaking; and alternative modes of re-membering, witnessing and healing embody decolonial praxis.
Framer: Syrus Marcus Ware (Canada)
Kent Monkman (Canada)
Wael Shawky (Egypt)
Crack Rodriguez (El Salvador)
Máret Ánne Sara (Norway)
19:30 //
DINNER
20:00 – 20:30 //
PERFORMANCE
Seven Sound Poems
Magdalena Manderlova 
20:45 //
KEYNOTE
Gayatri Chakravorty Spivak (India/US)
21:15 //
STATEMENT: STANDING ROCK
Cannupa Hanska Luger (US
21:25 //
SECTION 3: LABOR
Precarity is a defining feature of late capitalism. Presenters in this section speak to the conditions of urban and rural marginality, austerity politics, anticapitalist organizing and emergent modes of assembling, solidarity and collectivity.
Framer: Carlos Marentes (US)
Carol Condé and Carl Beveridge (Canada)
María Magdalena Campos-Pons (Cuba)
Tings Chak (Canada)
22:25 //
BREAK
22:40 //
PERFORMANCE
Allora and Calzadilla (US/Puerto Rico)
22:55 //
STATEMENT: TURKEY
Vasif Kortun (Turkey)
23:05 //
CONVERSATION
Chto Delat (Russia)
Nato Thompson (US)
23:25 //
SECTION 4: LIBERTY
Now is the moment for transnational movements of solidarity, especially in the face of the global turn to the right. Presenters in this section address the politics and aesthetics of revolutionary praxis, the grammars of (neo)coloniality, and the possibilities for anticapitalist organizing, antiracist solidarity, and queer and trans liberation.
Framer: Srećko Horvat (Croatia)
Sylvia McAdam (Canada)
Nabil al-Raee (Palestine)
Kinana Issa (Canada/Syria)
00:35 //
CLOSING REMARKS
Nasim Asgari (Tehran-born, Toronto-based poet and artist)
.
– SATURDAY 30th September, LevArt
SECTION 1: LAND
10:00 – 12:30 //
WORKSHOP
Potatoes and Herbs
Bjørg Nyjordet and Magnar Gilberg
(Garden)
11:00 – 11:30 //
PRESENTATION
Aksjon Stensil ( Action stencil )
Alt Går Bra
(Room with windows)
11:45 – 12:00 //
PERFORMANCE
Syllogistic Performance
Alt Går Bra
(Room with windows)
12:00 – 13:30 //
PRESENTATION AND LUNCH
Bjørg Nyjordet and Magnar Gilberg
(Kitchen)
13:30 – 14:00 //
STATEMENT
SECTION 2: LABOUR
14:00 – 15:00 //
LECTURE PERFORMANCE
Chilavert Cooperative, Buenos Aires
Michelle Teran
(Screening room)
15:15 – 16:00 //
CONVERSATION
Art labour in Trans-national Context, Connecting tools: ArtLeaks and Trondheim (LevArt) Seminar
Rena Raedle and Vladan Jeremic
(Screening room)
SECTION 3: LIBERTY
16:15 – 17:00 //
PRESENTATION
The Norwegian Ideal State
Dictation Reading
Alt Går Bra
(Room with windows)
17:00 – 17:30 //
STATEMENT
The Future of the Muslim Minority Identity in Countries of Asylum: The possibility of Muslim coexistence as a part of these societies and not as guests
Mammon Gabary
(Room with windows)
17:30 – 18:30 //
INTERVIEW AND PUBLIC DISCUSSION
Inquiry: Your Personal Ideal State
Alt Går Bra with Mammon Gabary
(Room with windows)
18:30 – 19:00 //
BREAK
SECTION 4: LOVE
19:00 – 19:20 //
INTRODUCTION TO THE FILM
Patriarchy, Dictatorship and Capitalism Against Love
Gunnel Movlud
(Screening room)
19:20 – 20:00 //
FILM SCREENING AND DISCUSSION
"Shanghai, Baku" by Teymur Hajiyev (2016)
(Screening room)
.
– SUNDAY 1st October, LevArt
10:00 – 12:00 //
CLOSING COMMENTS AND BRUNCH
(Garden, if weather permits)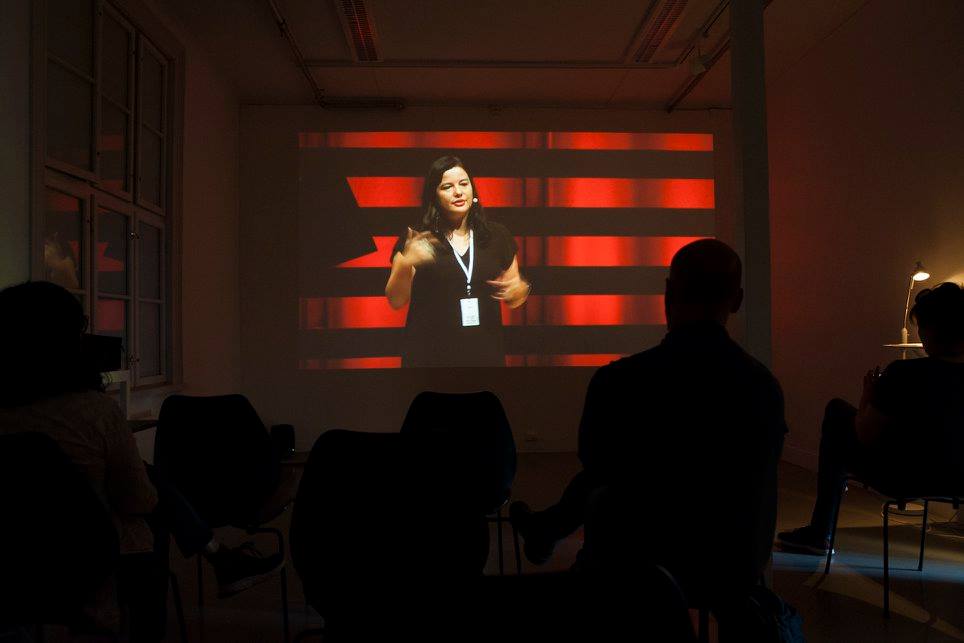 1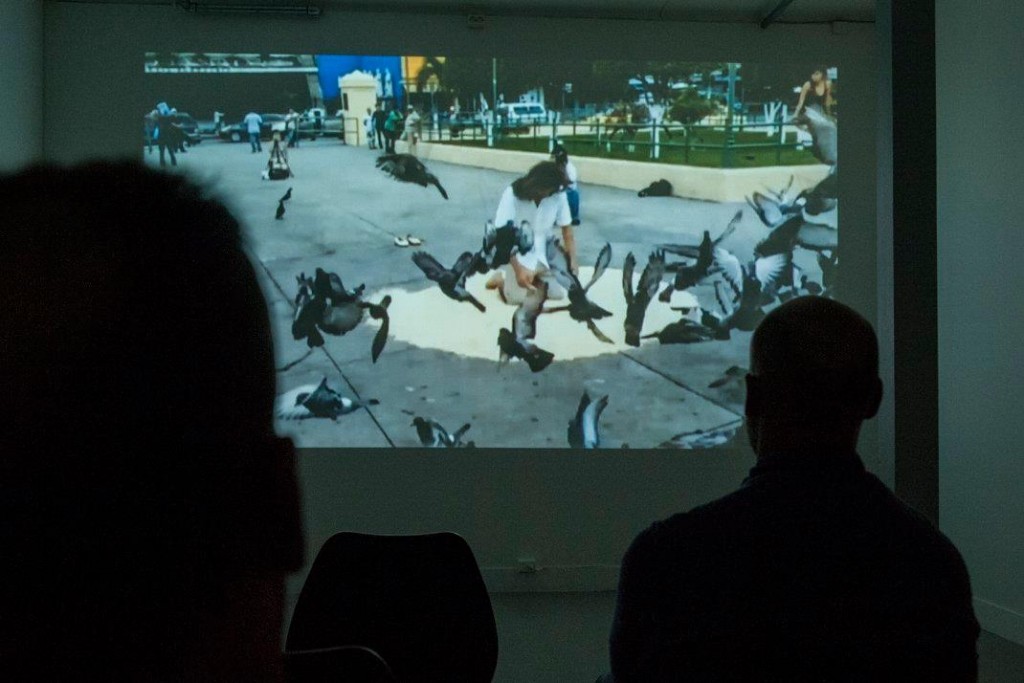 2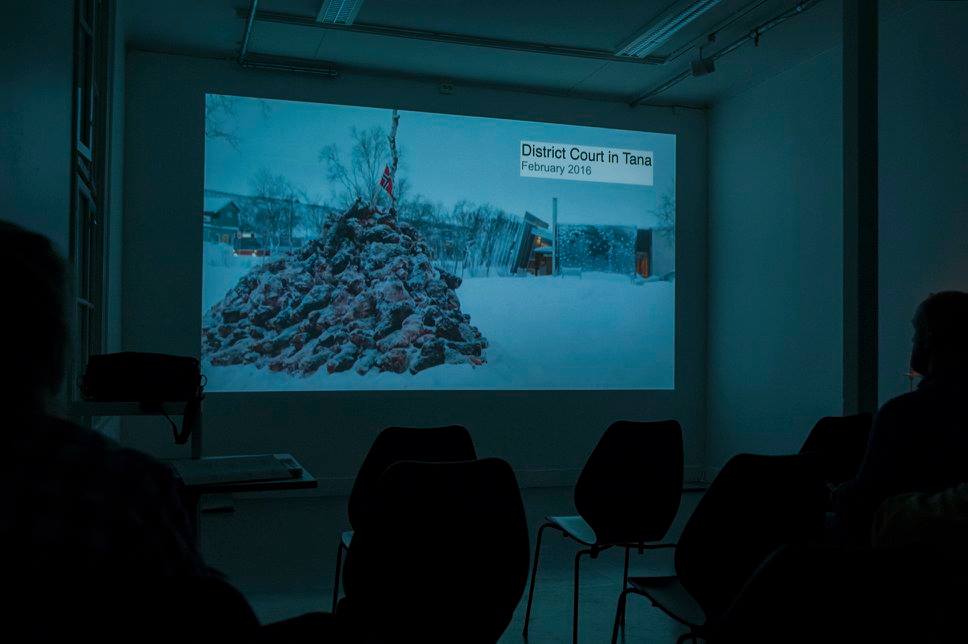 3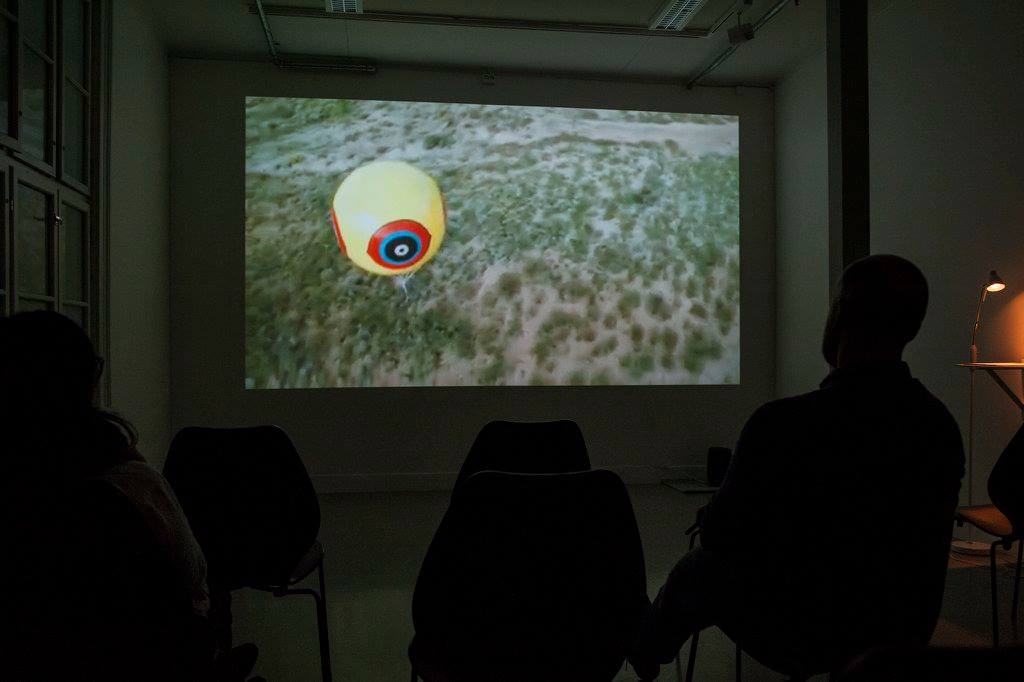 4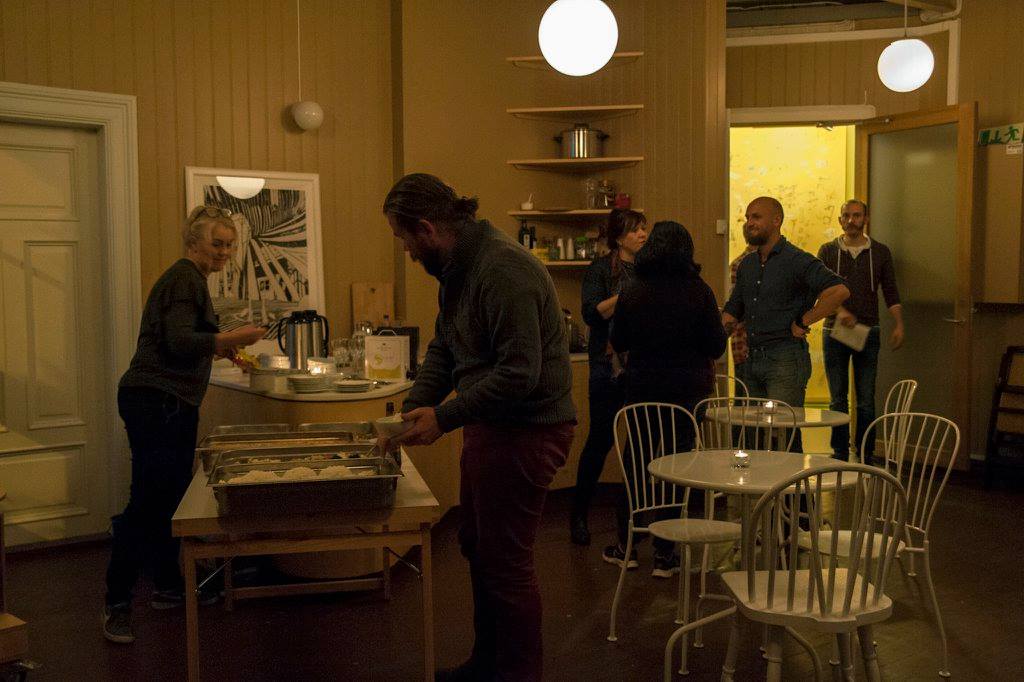 5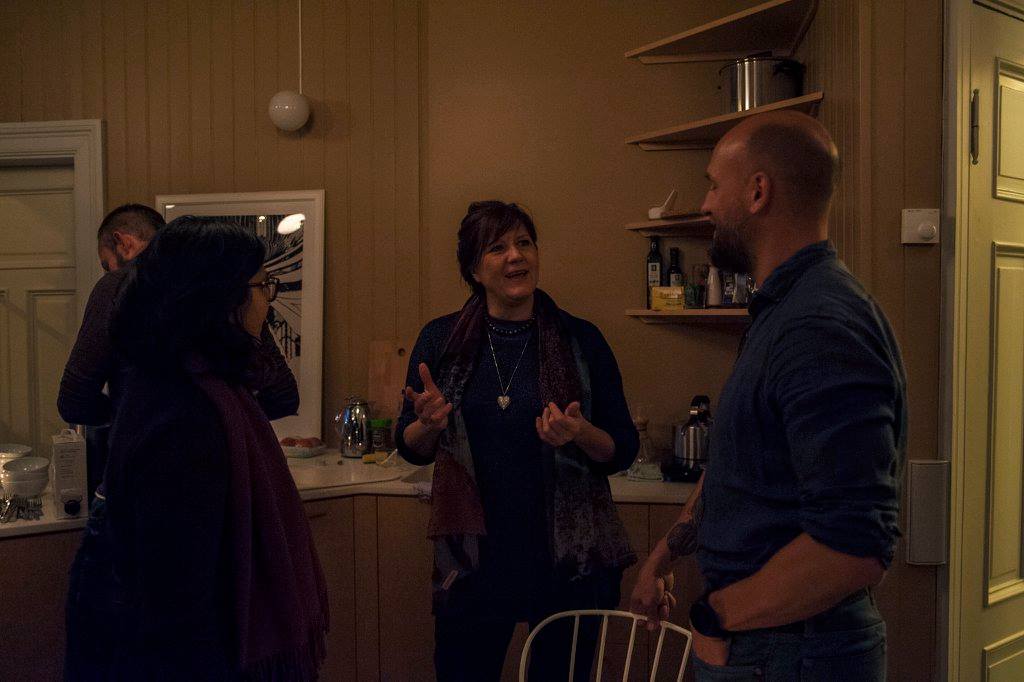 6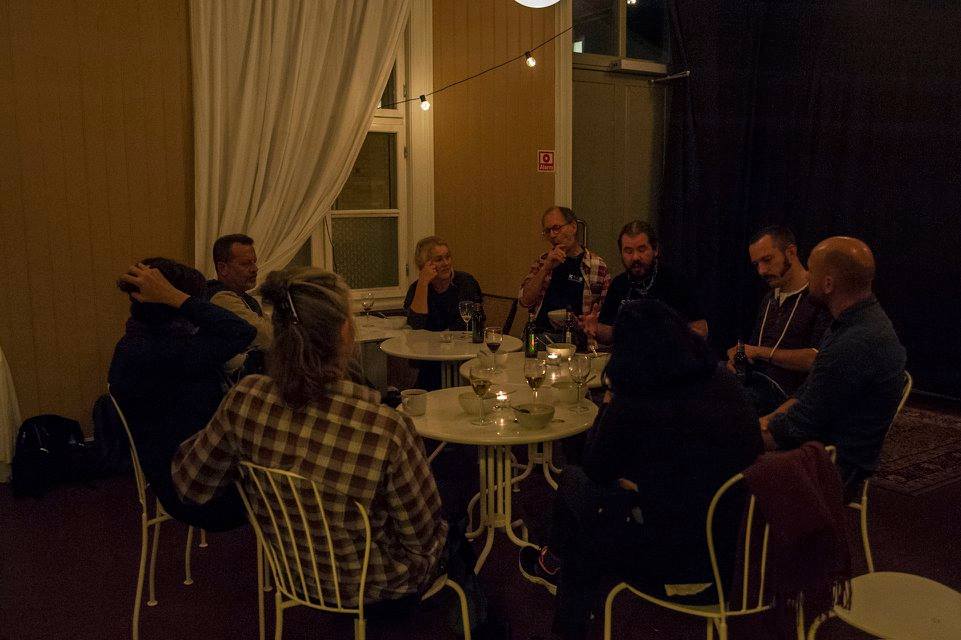 7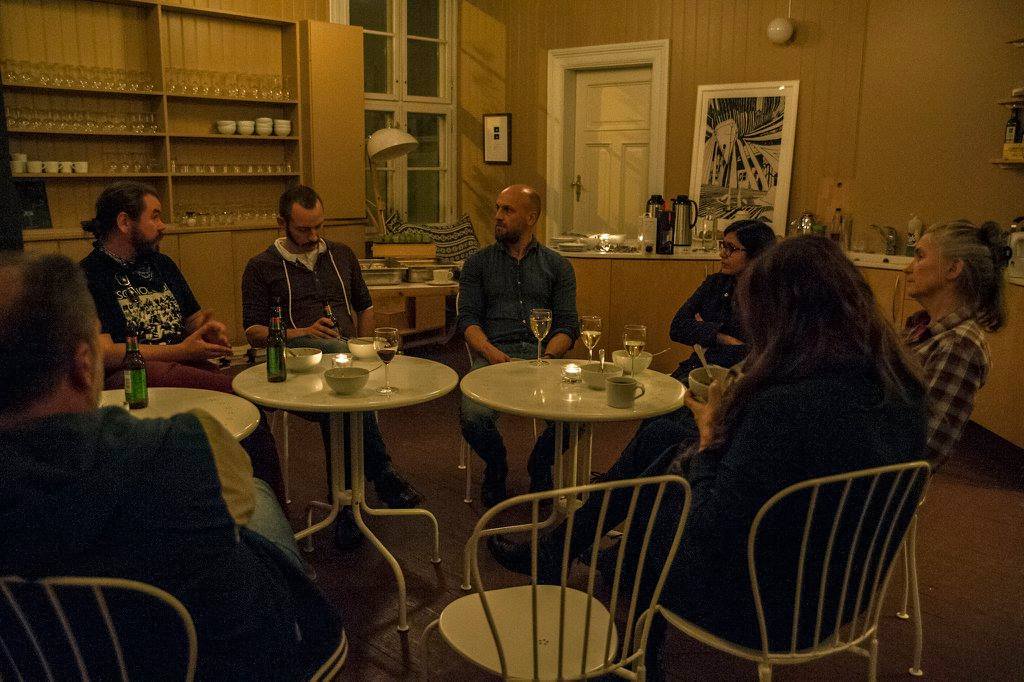 8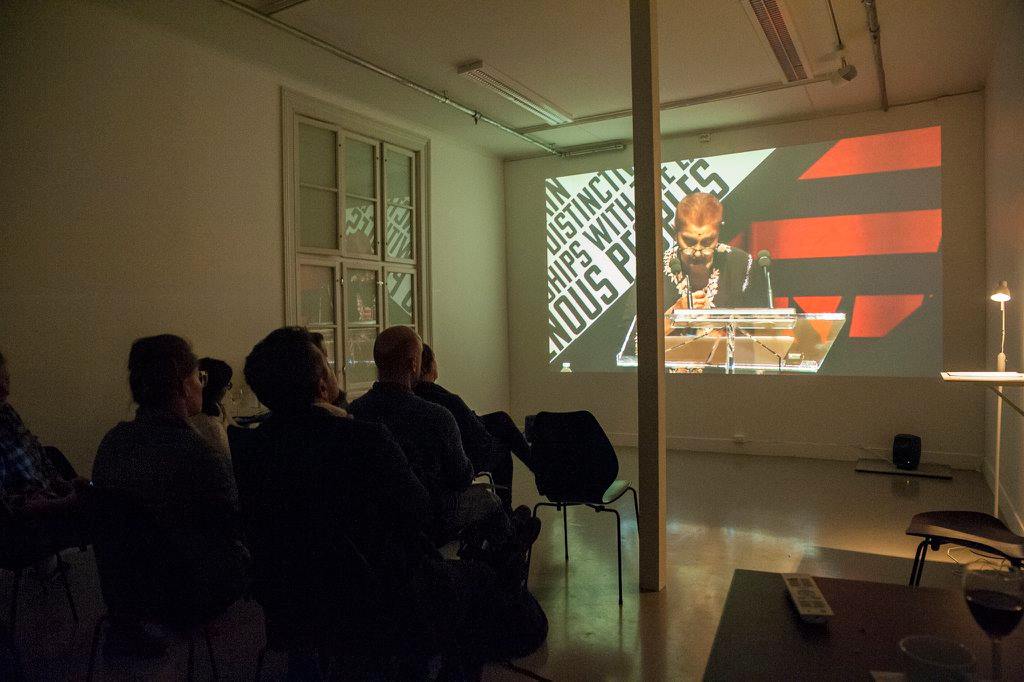 9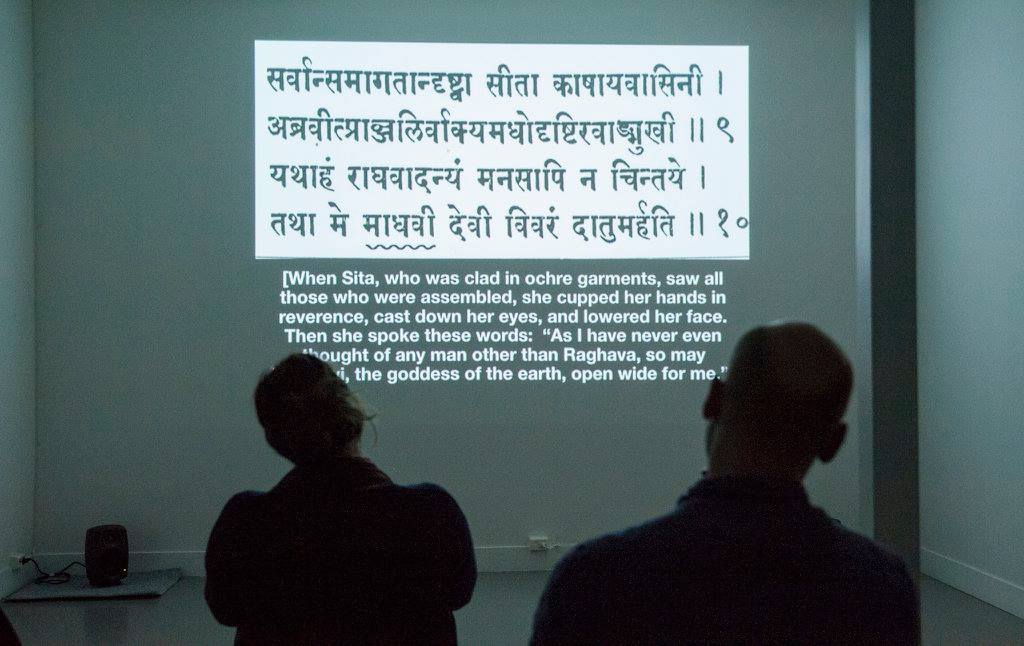 10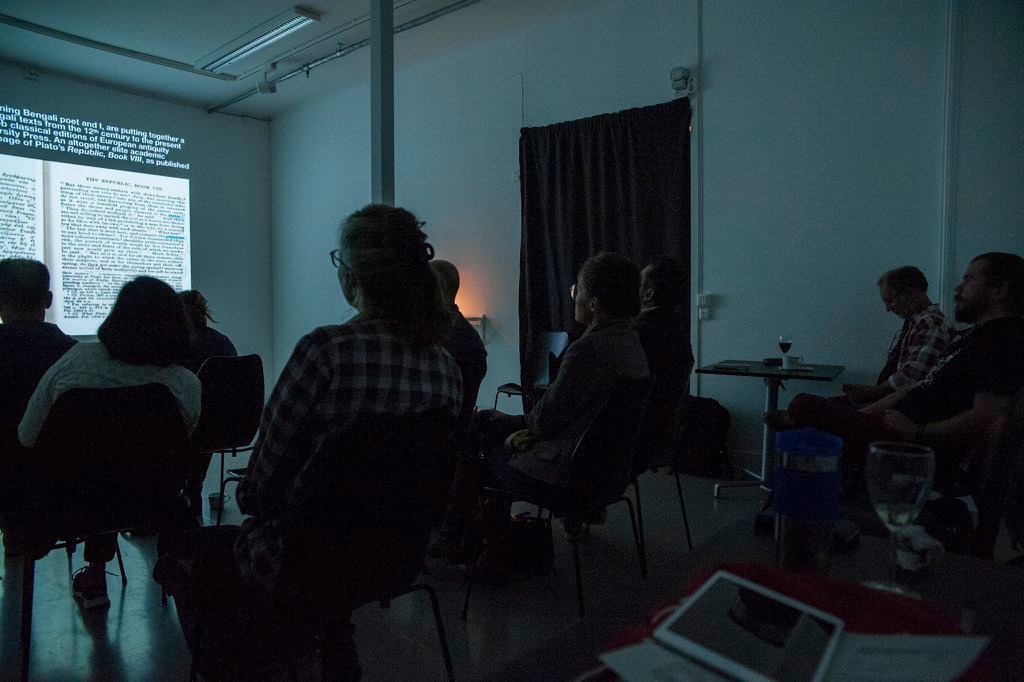 11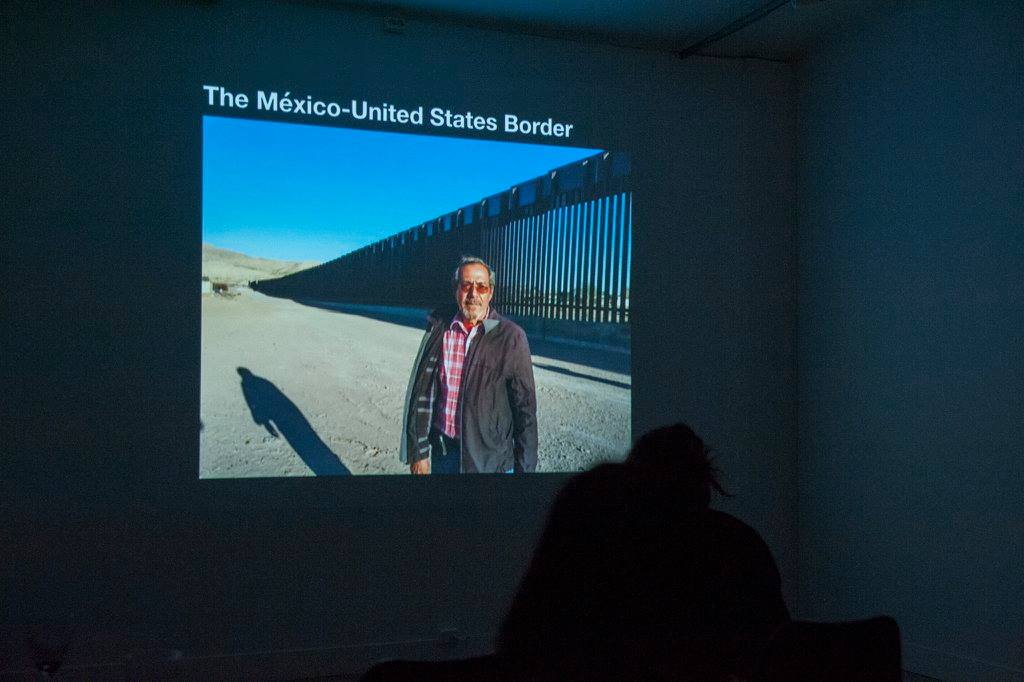 12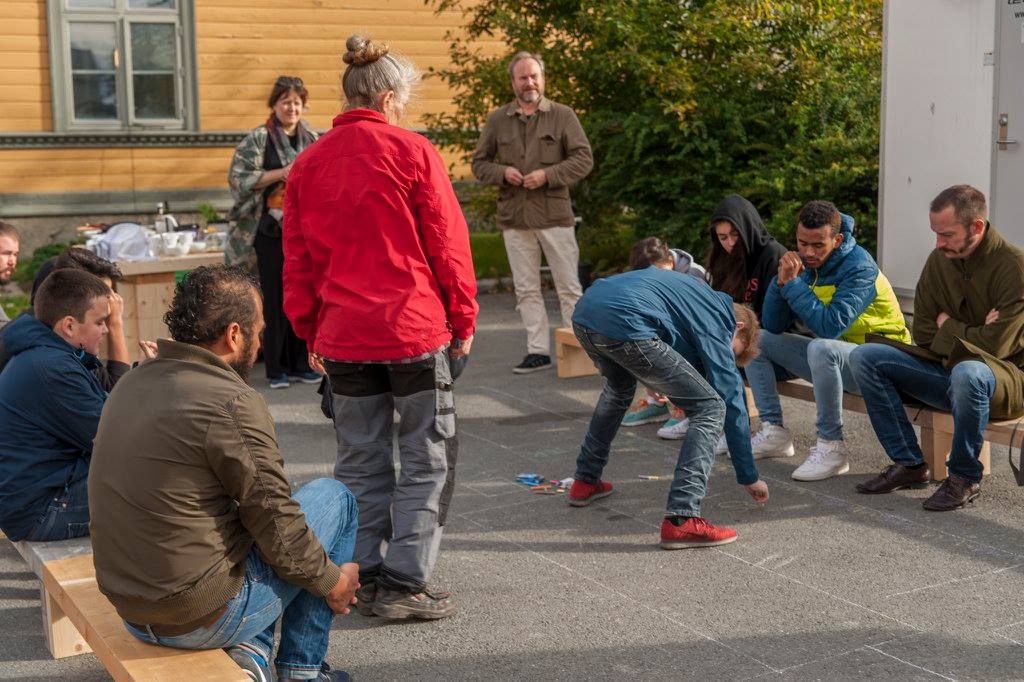 13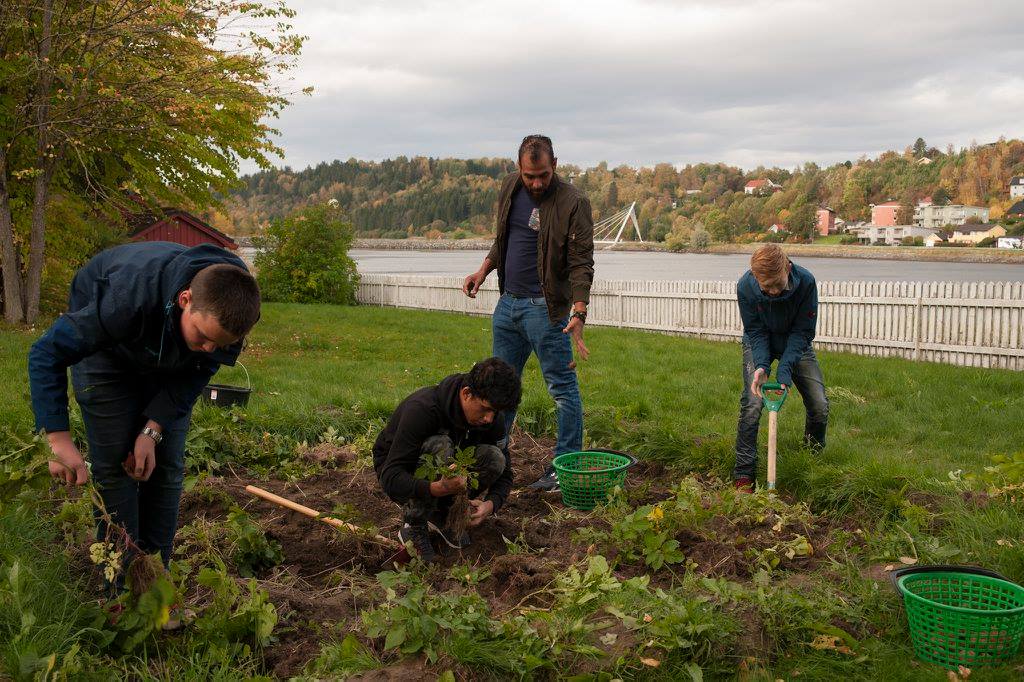 14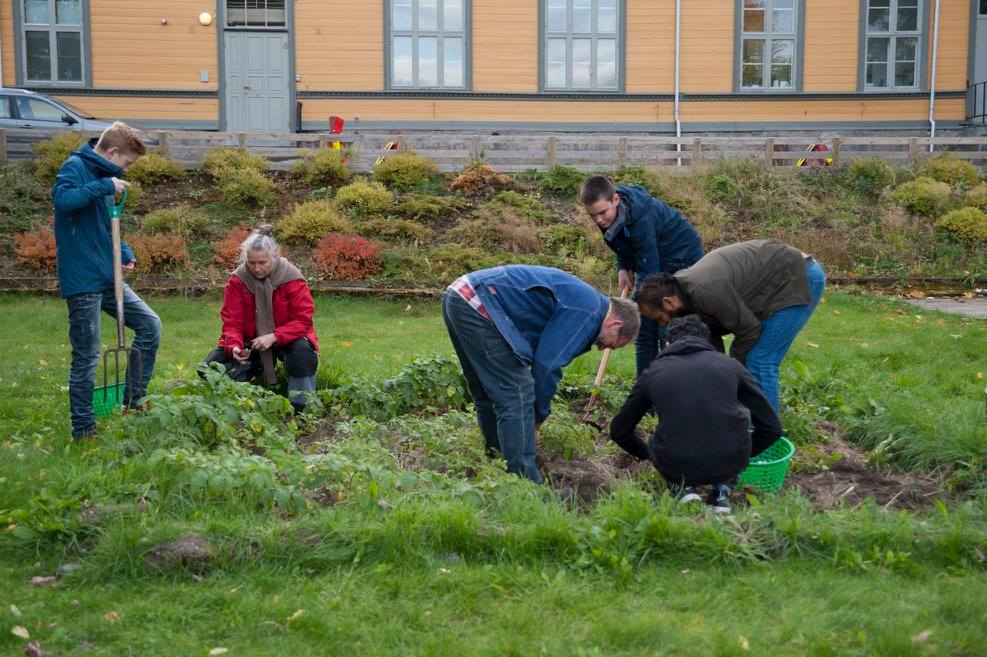 15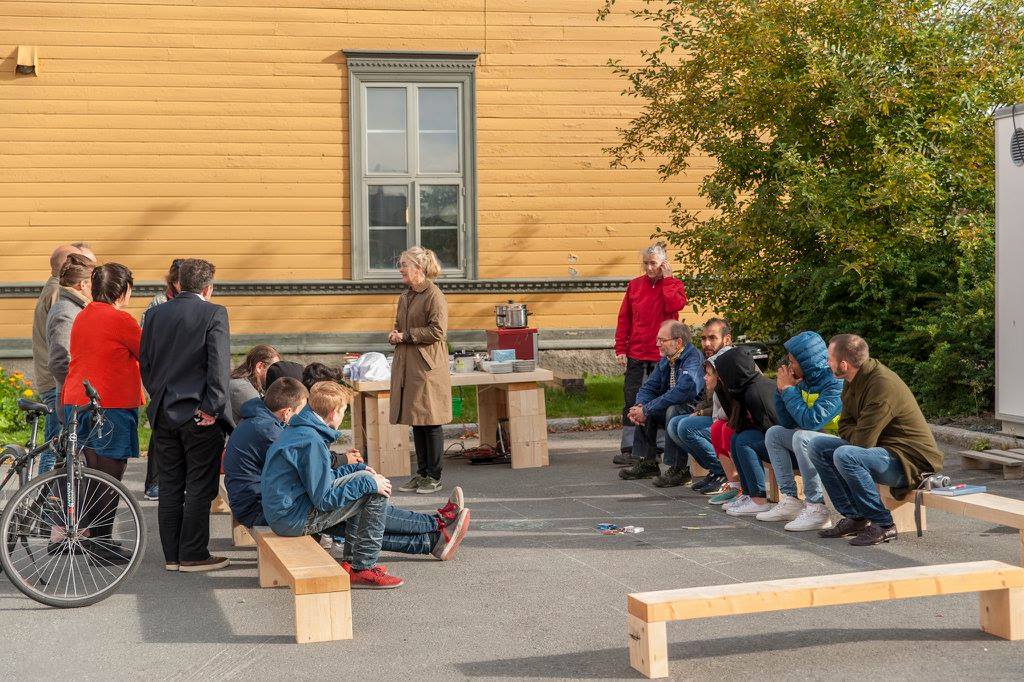 16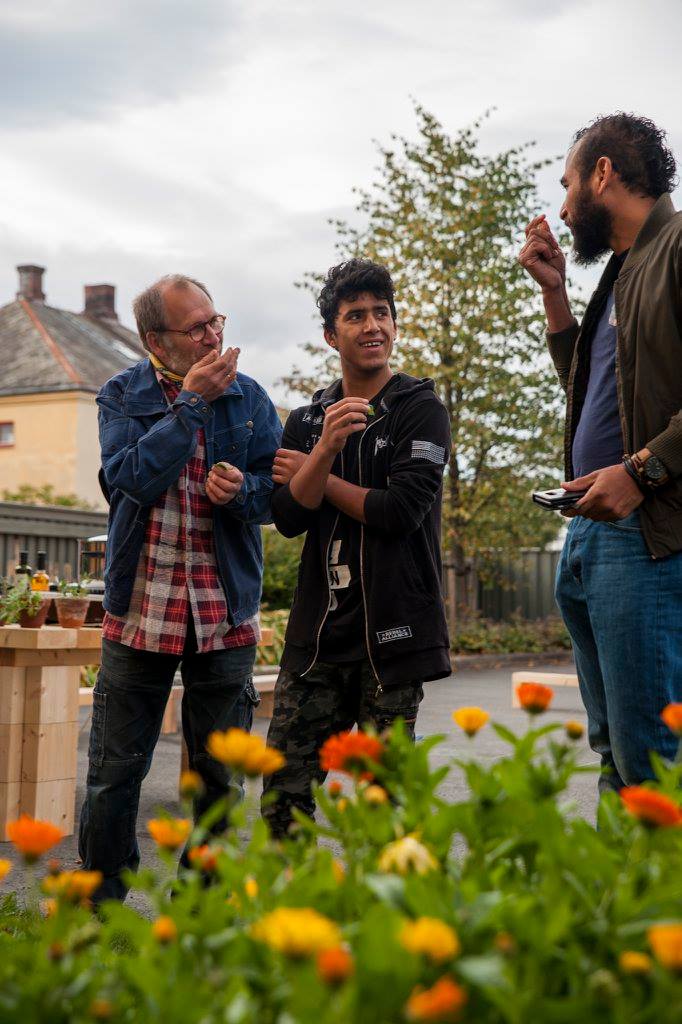 17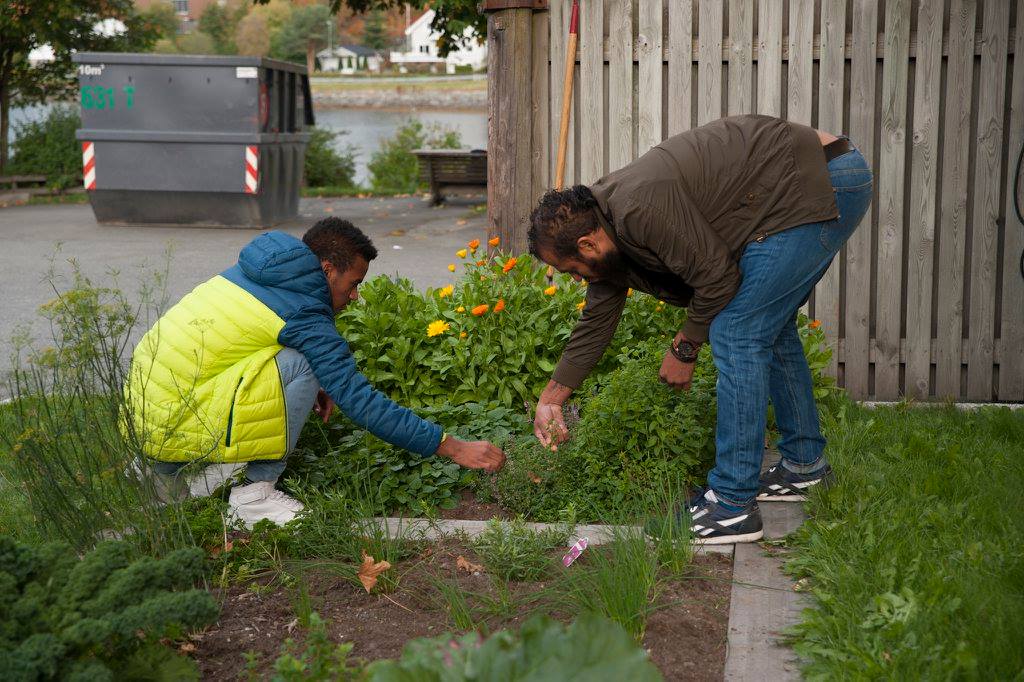 18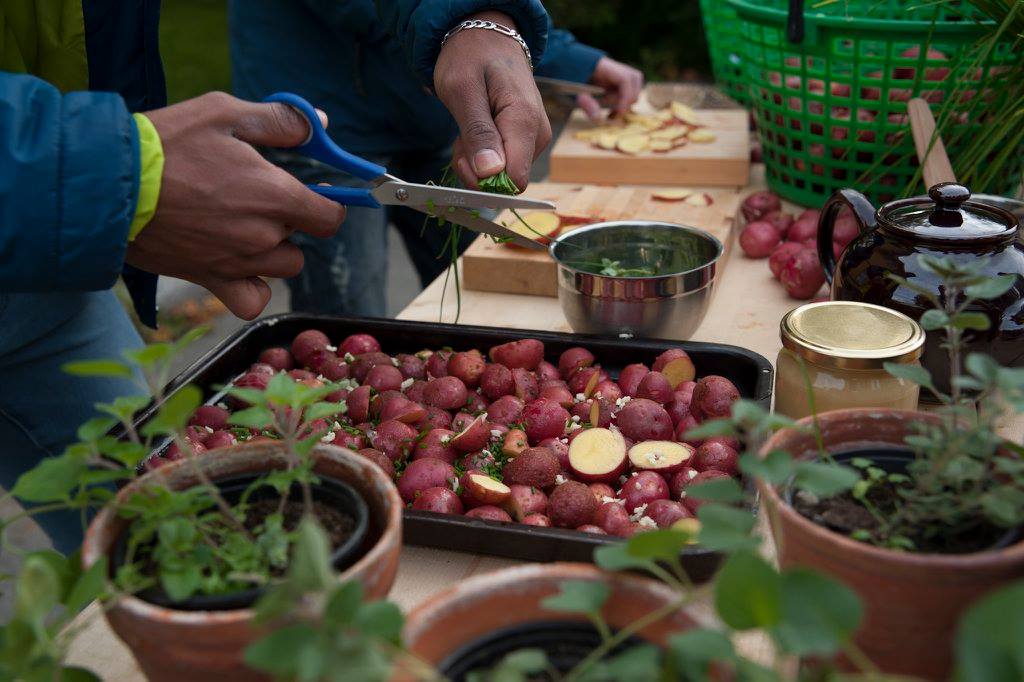 19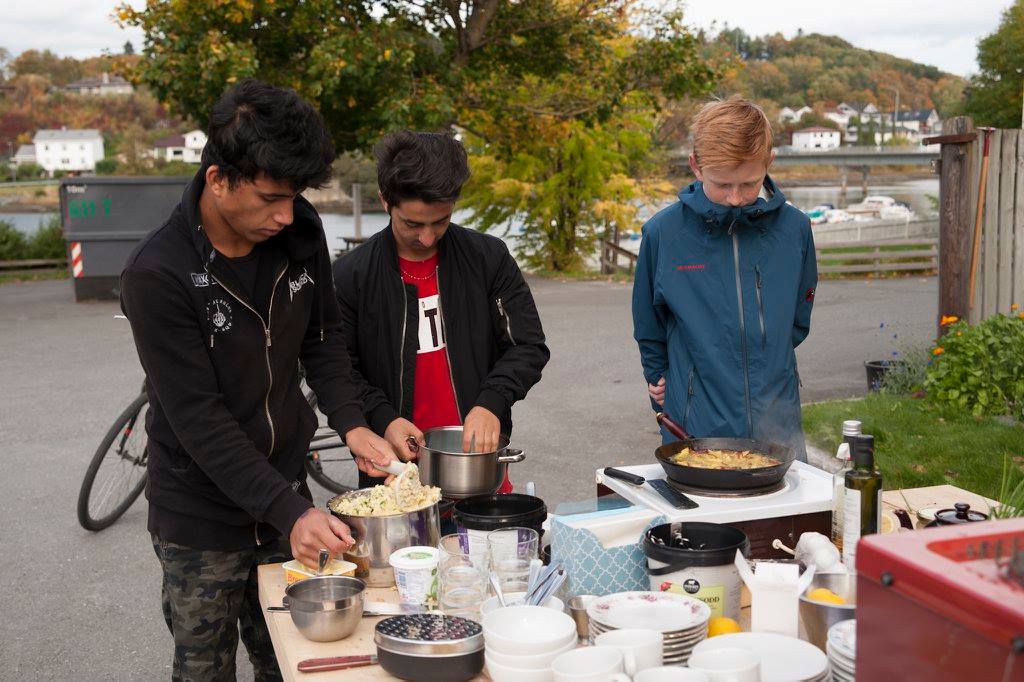 20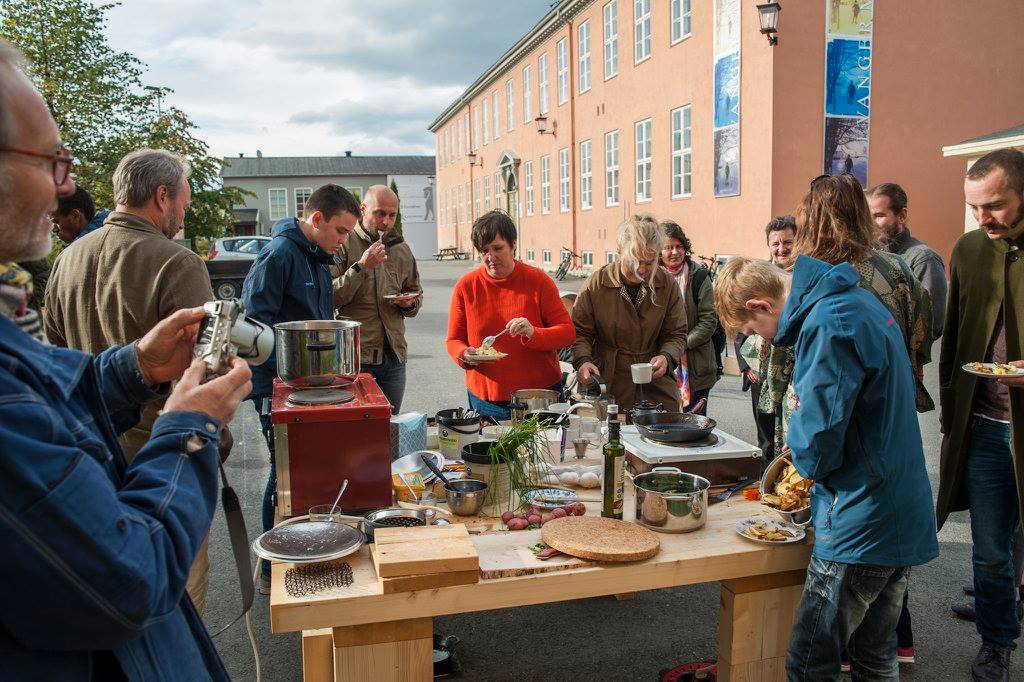 21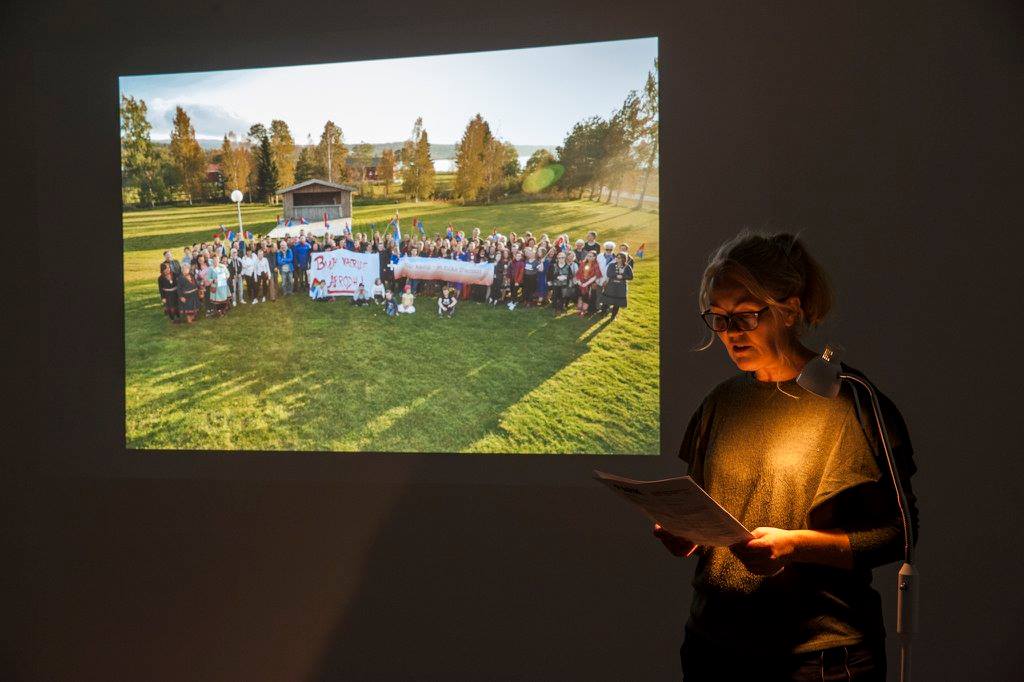 22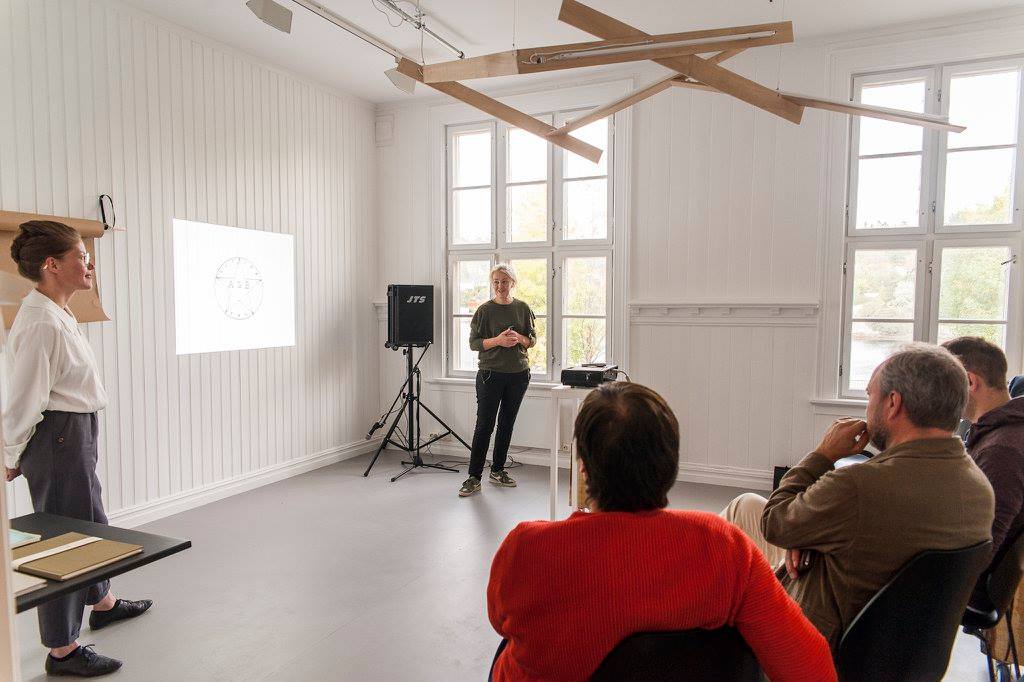 23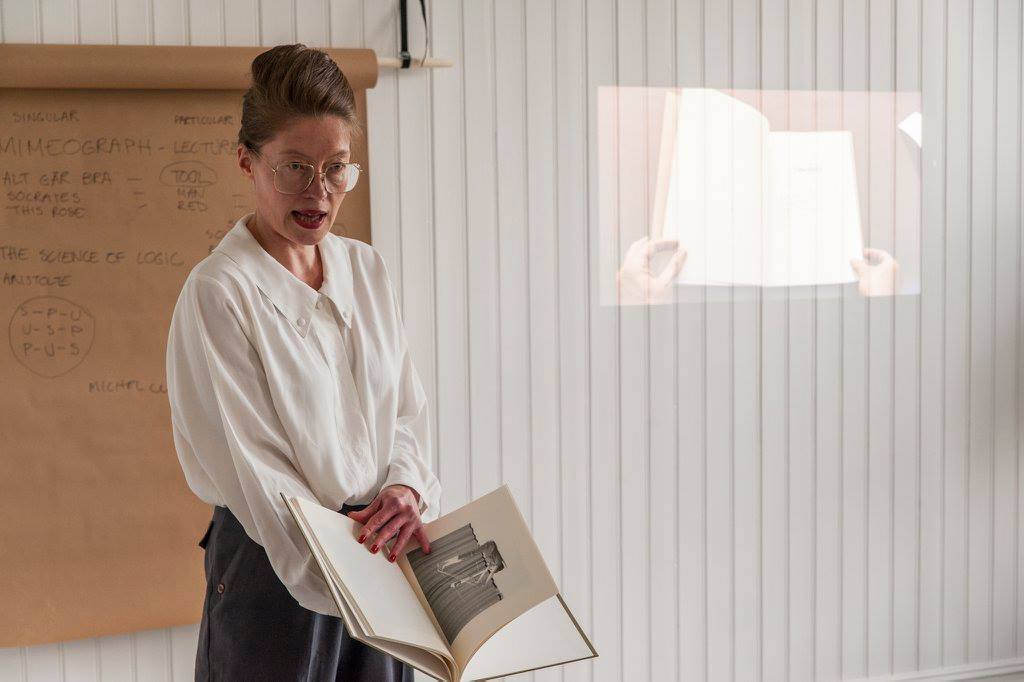 24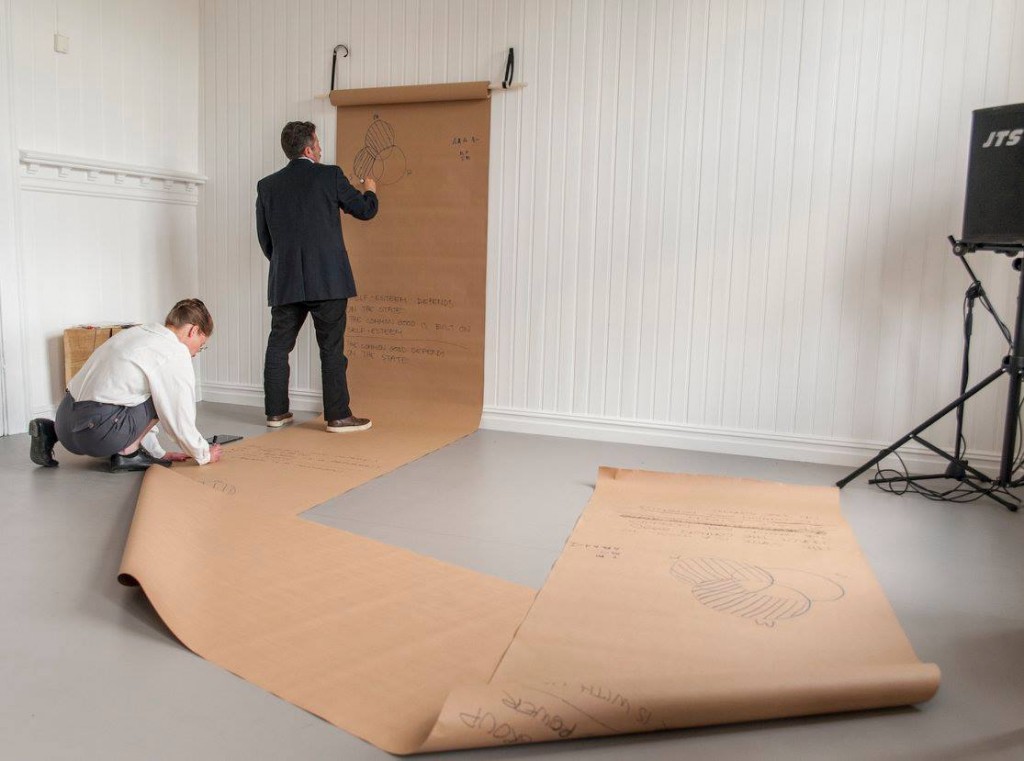 25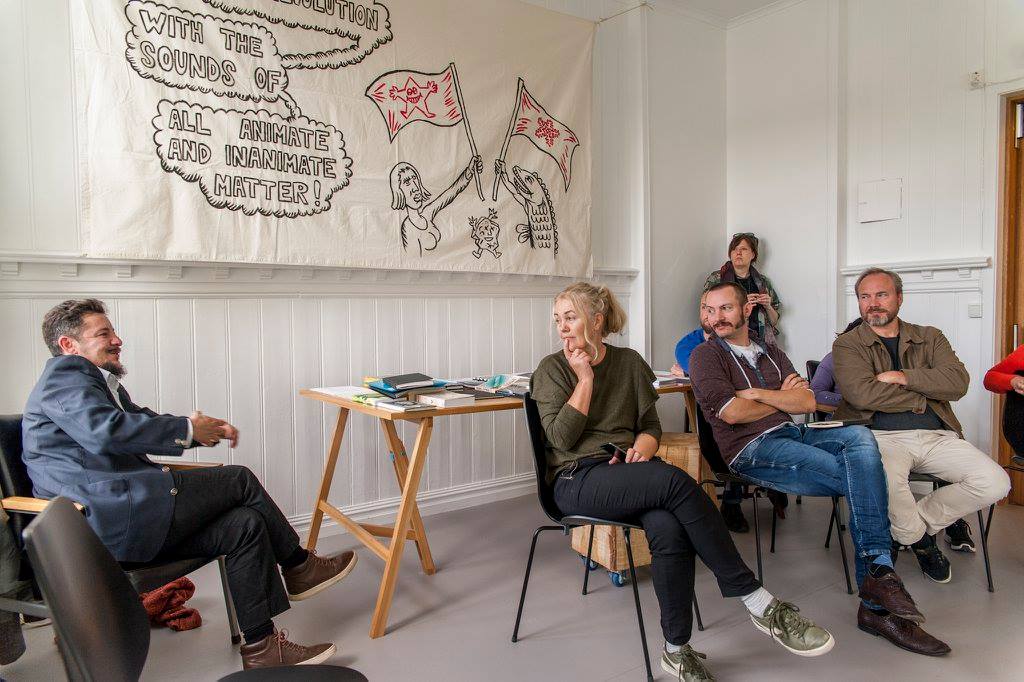 26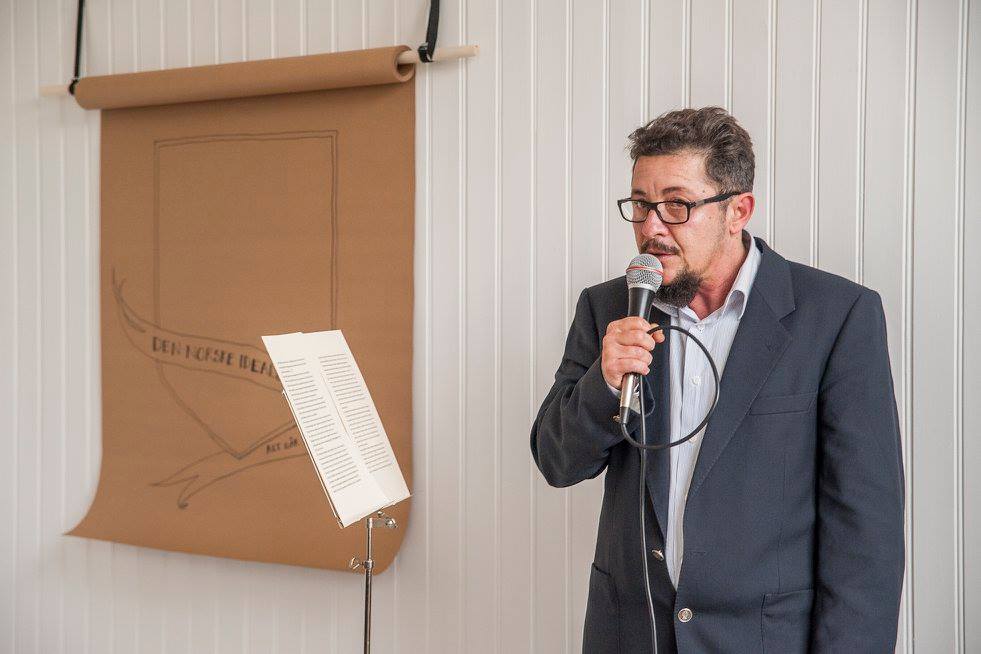 27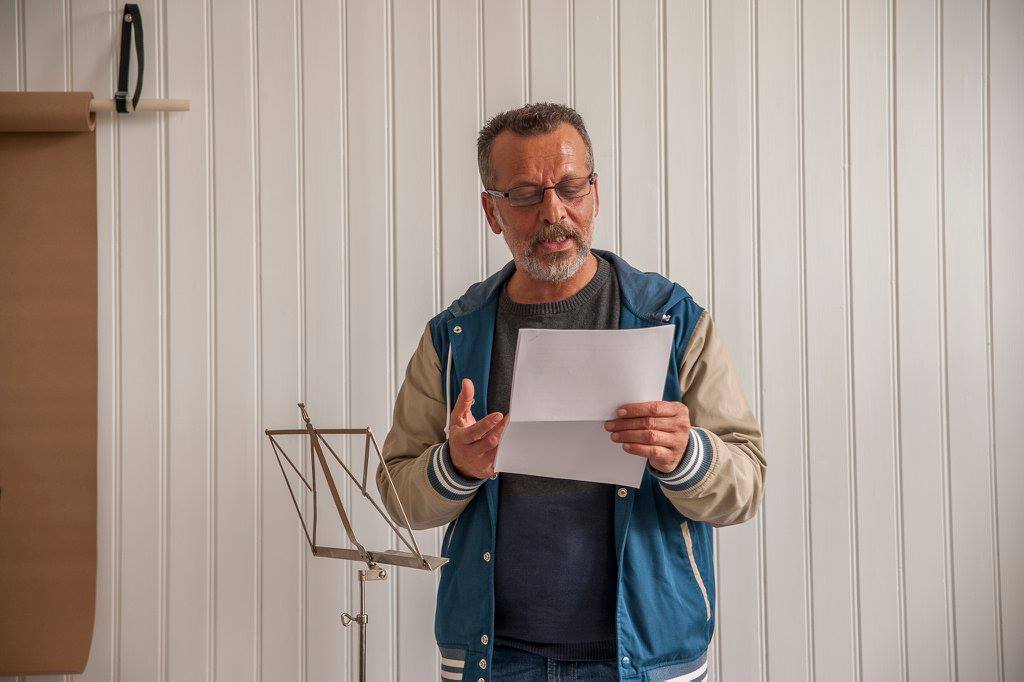 28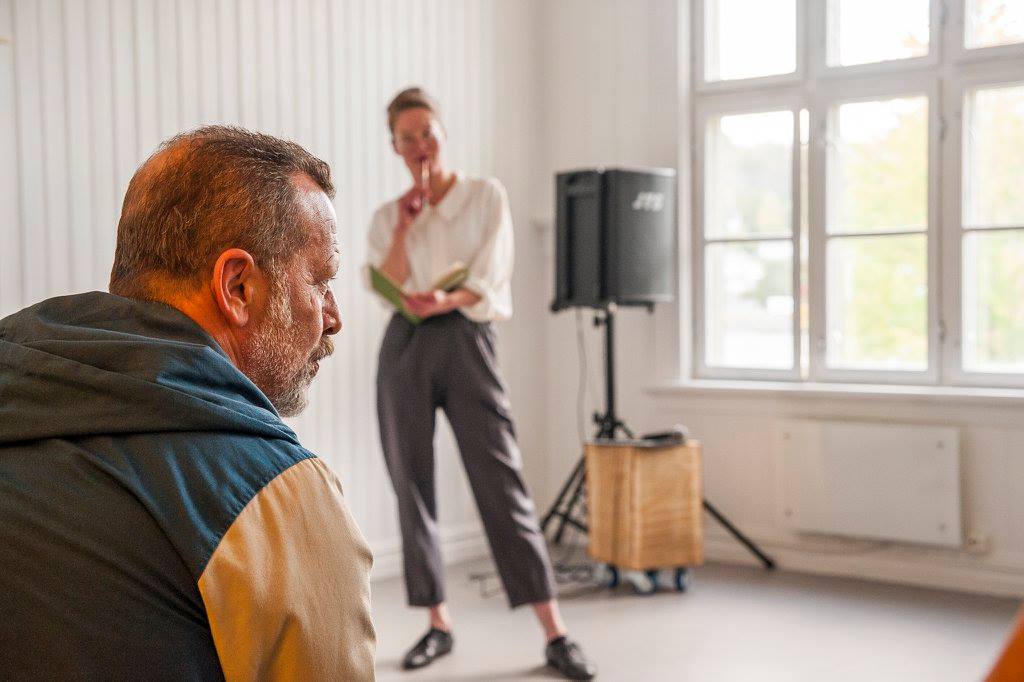 29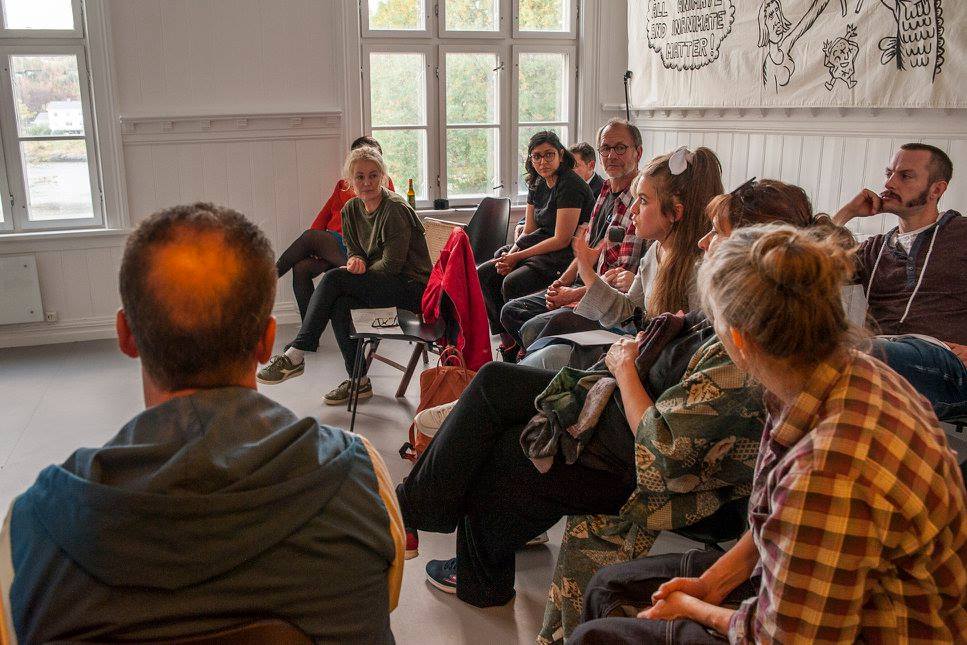 30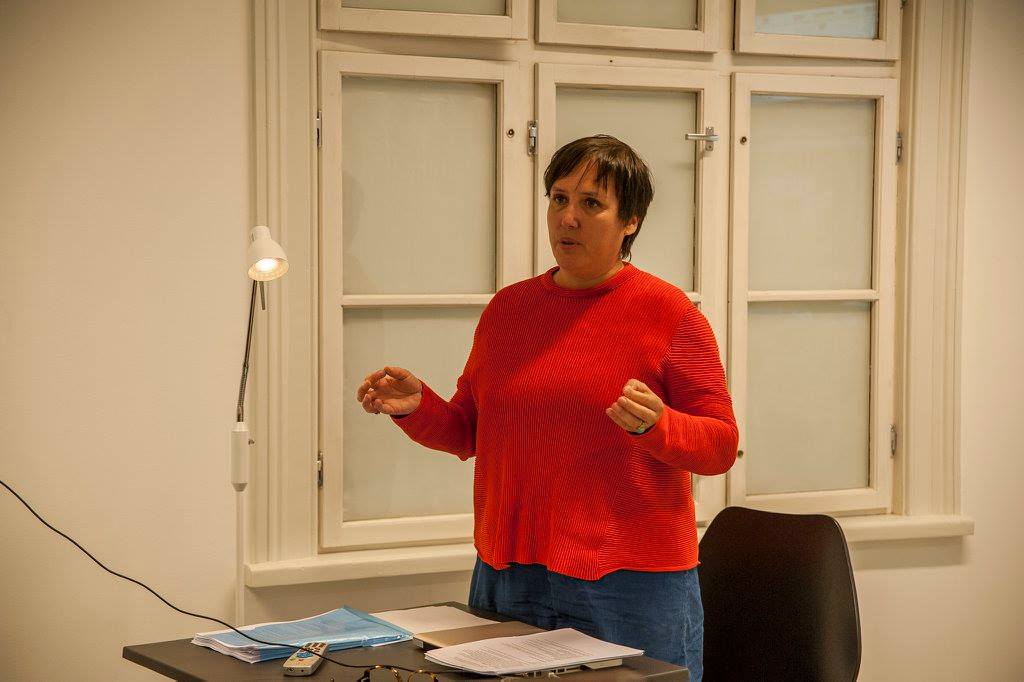 31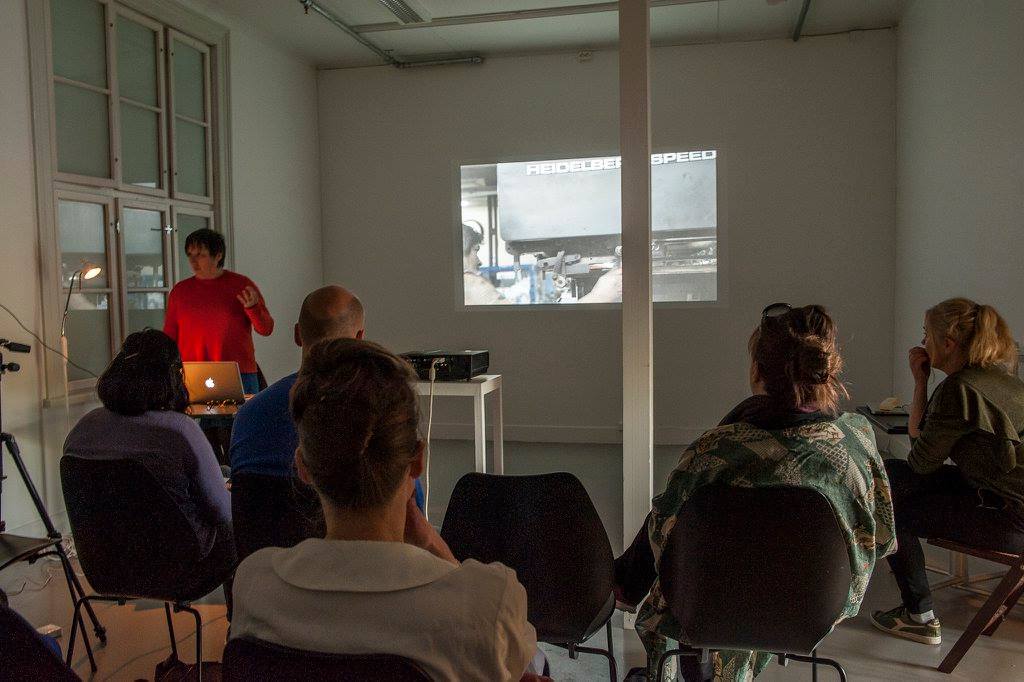 32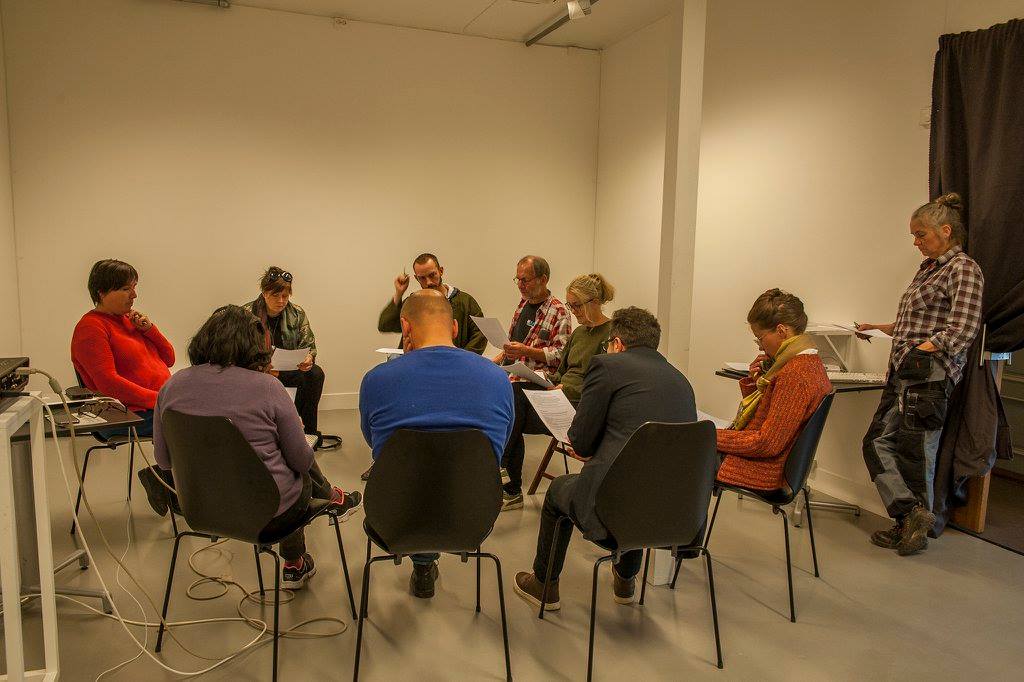 33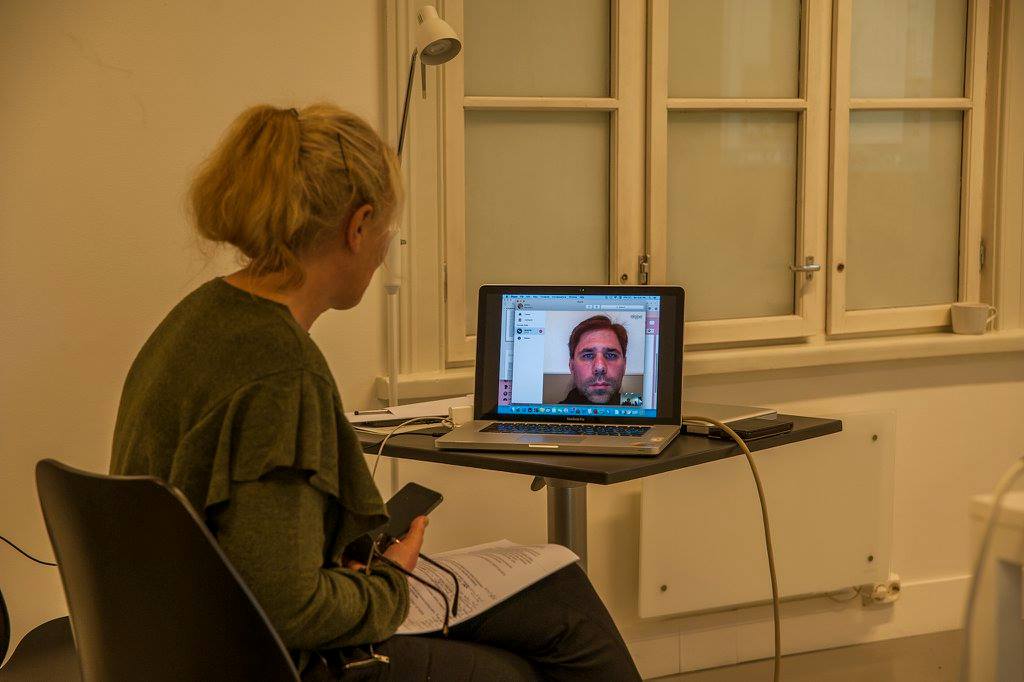 34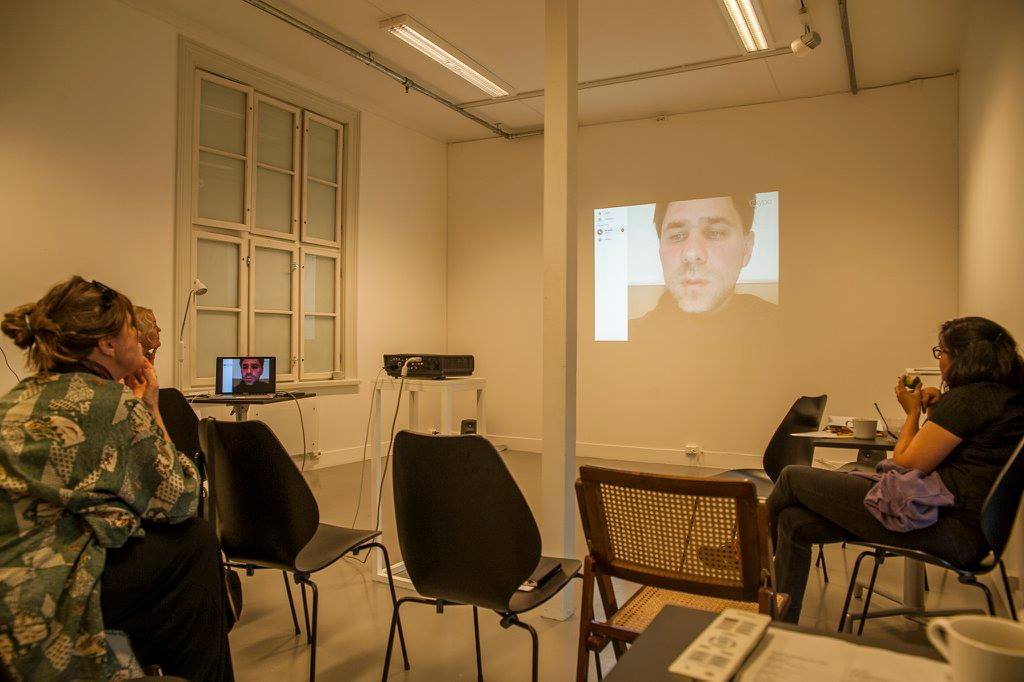 35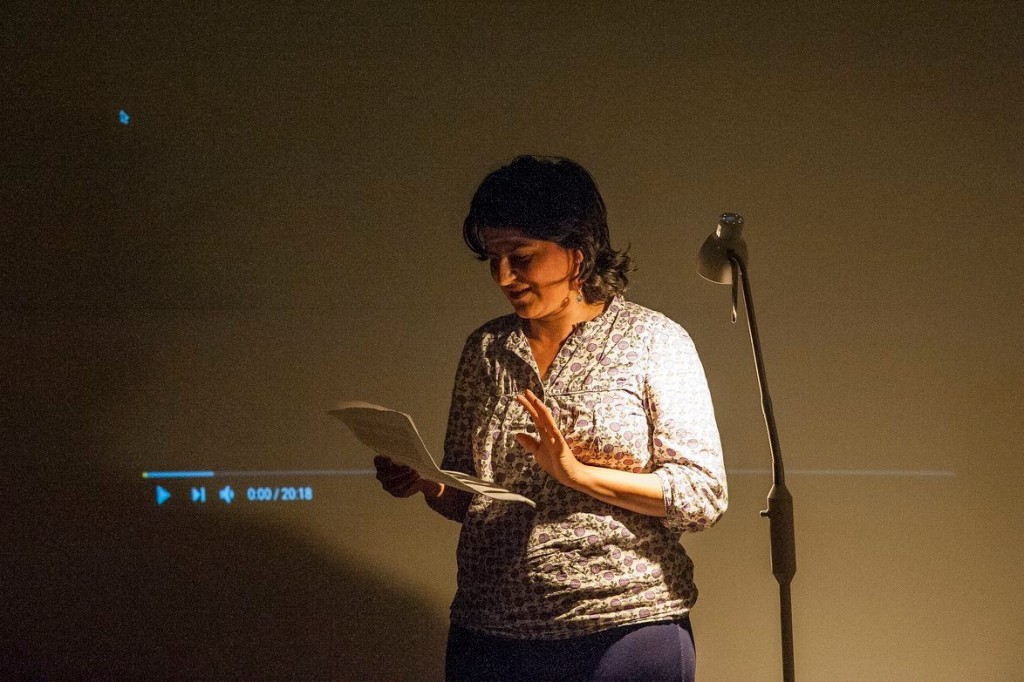 36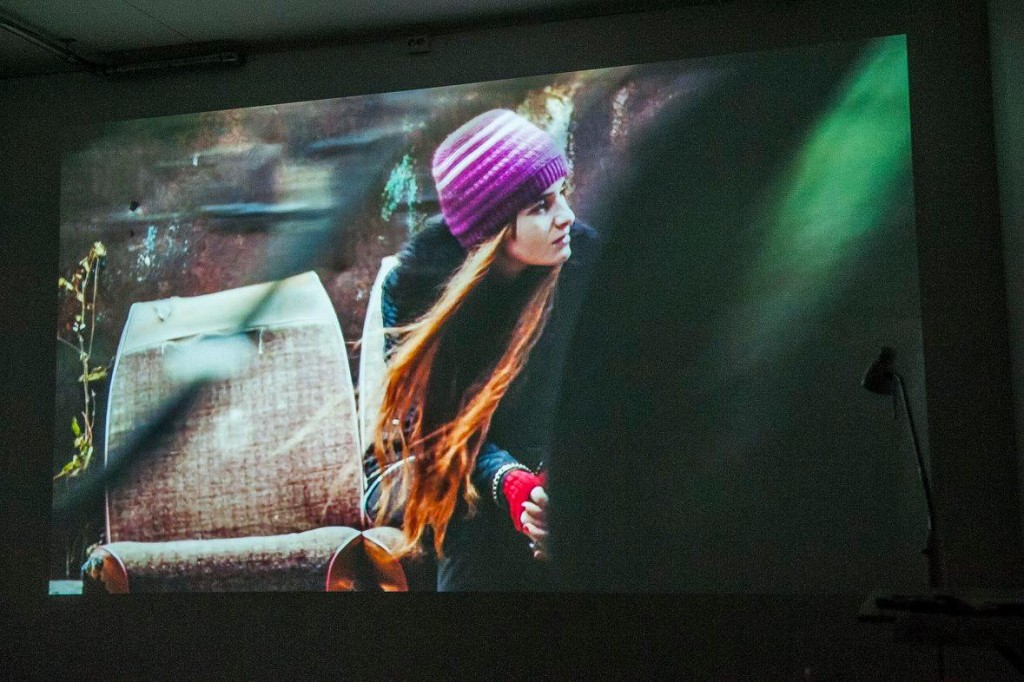 37
Foto: Siv Hilde Meen
.
.