Part 1, 2–20 June
Lisa Stålspets,  Karianne Stensland, Trond Nicholas Perry and Agata Sander, Neil Beloufa and  Laurie Anderson
Curator: Anne-Gro Erikstad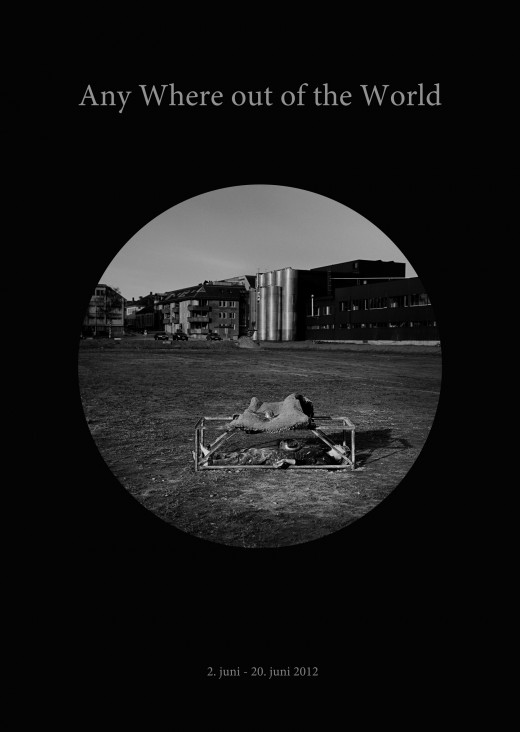 Poster – design and lay-out: Jessika Thörnqvist / LevArt
Photo: Karianne Stensland(Stykke for arbeid og kunst / Piece for Labour and Art) 2012
6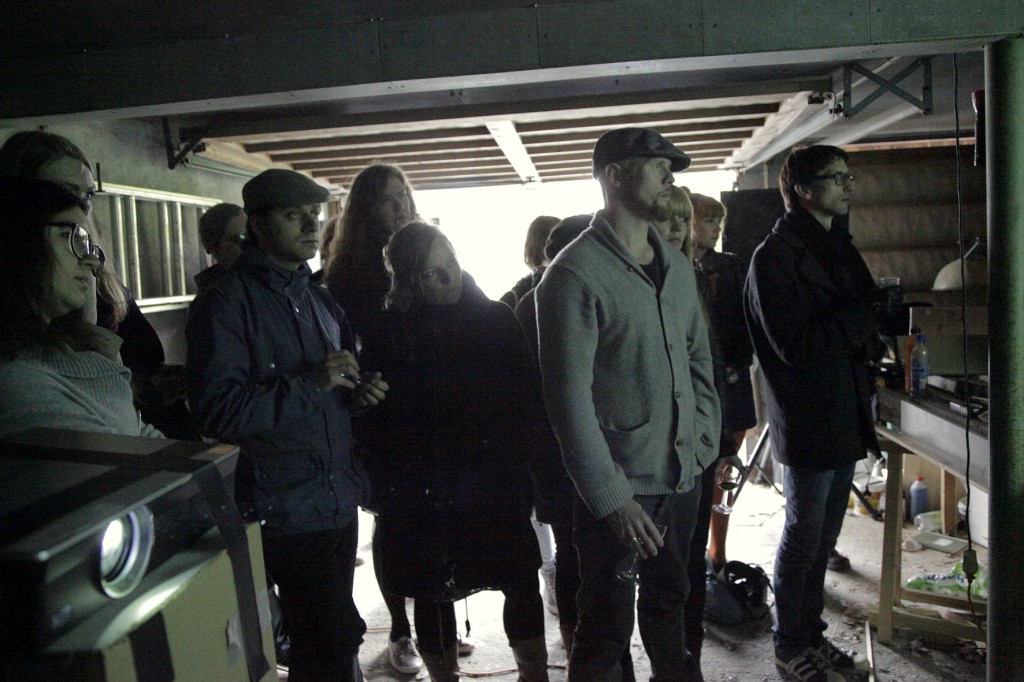 5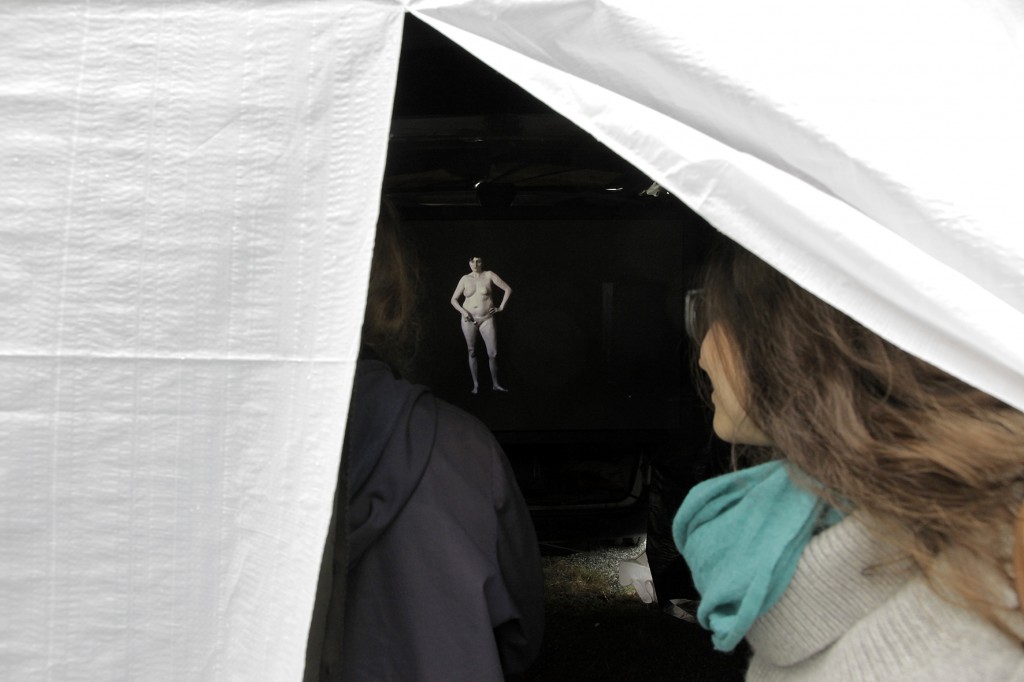 4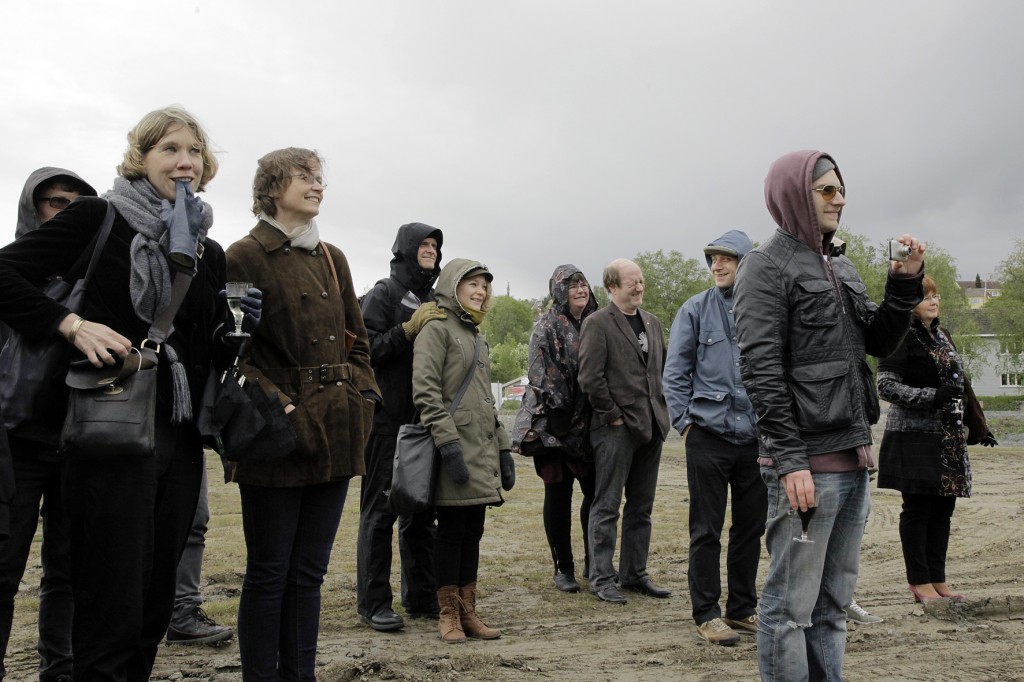 2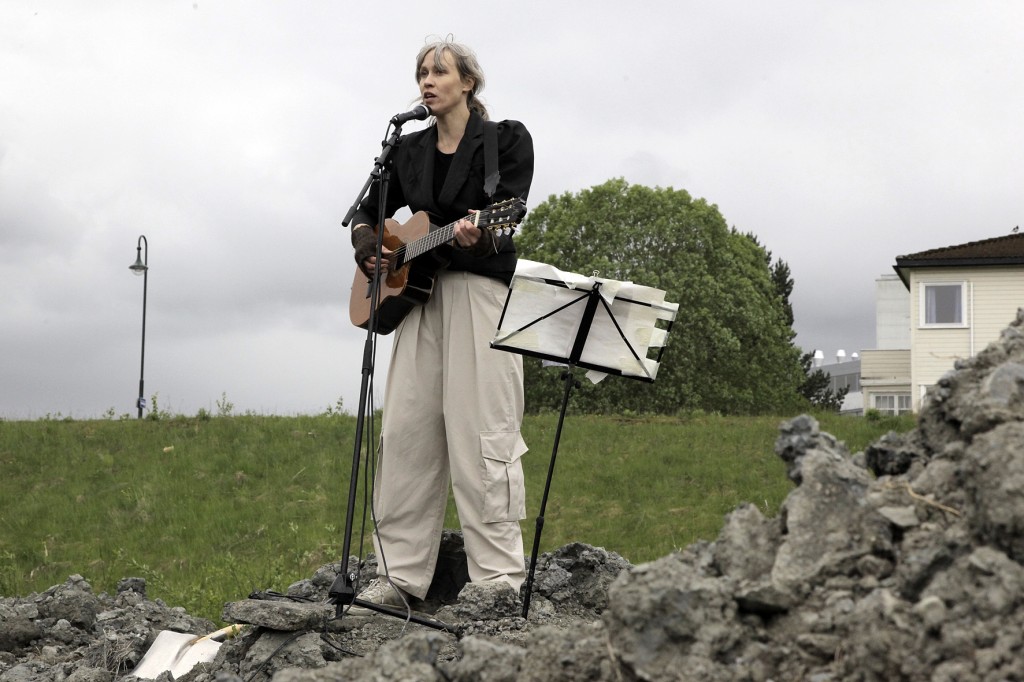 3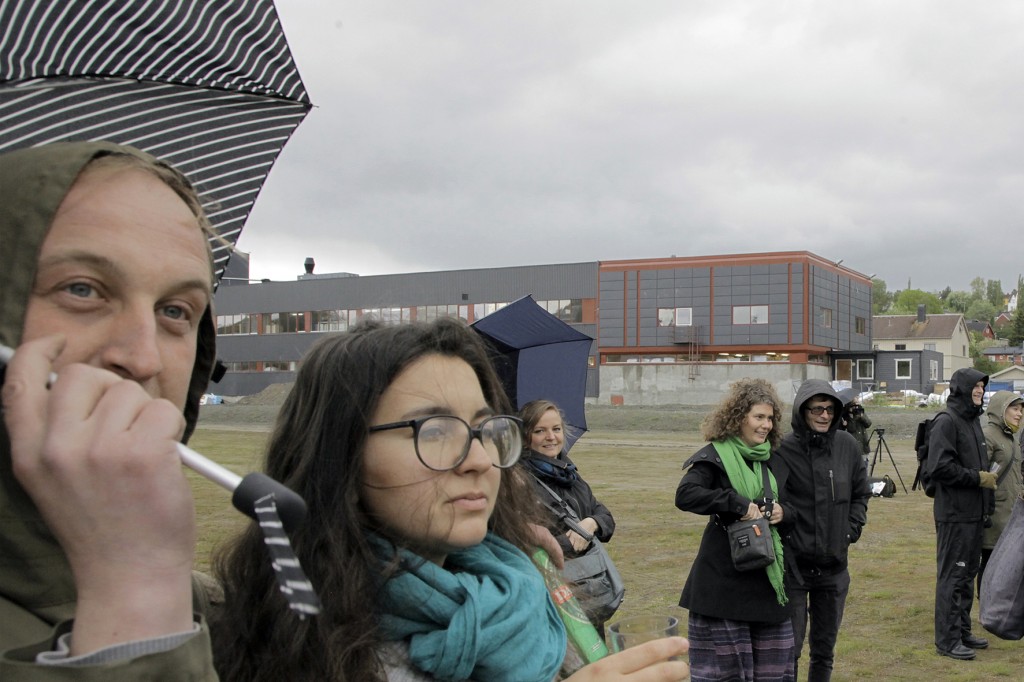 21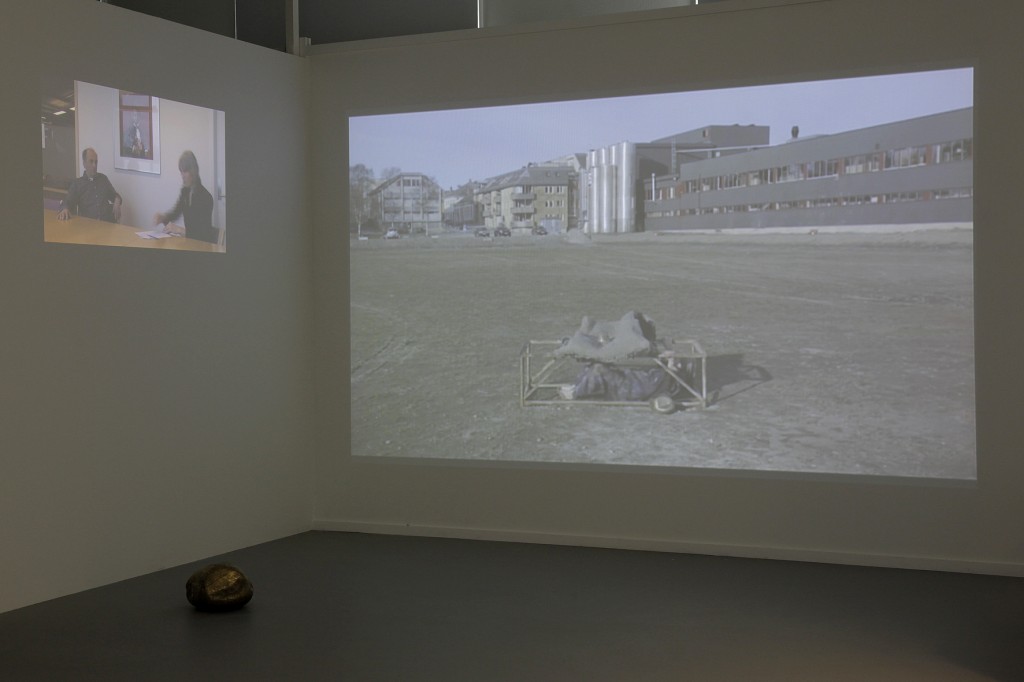 9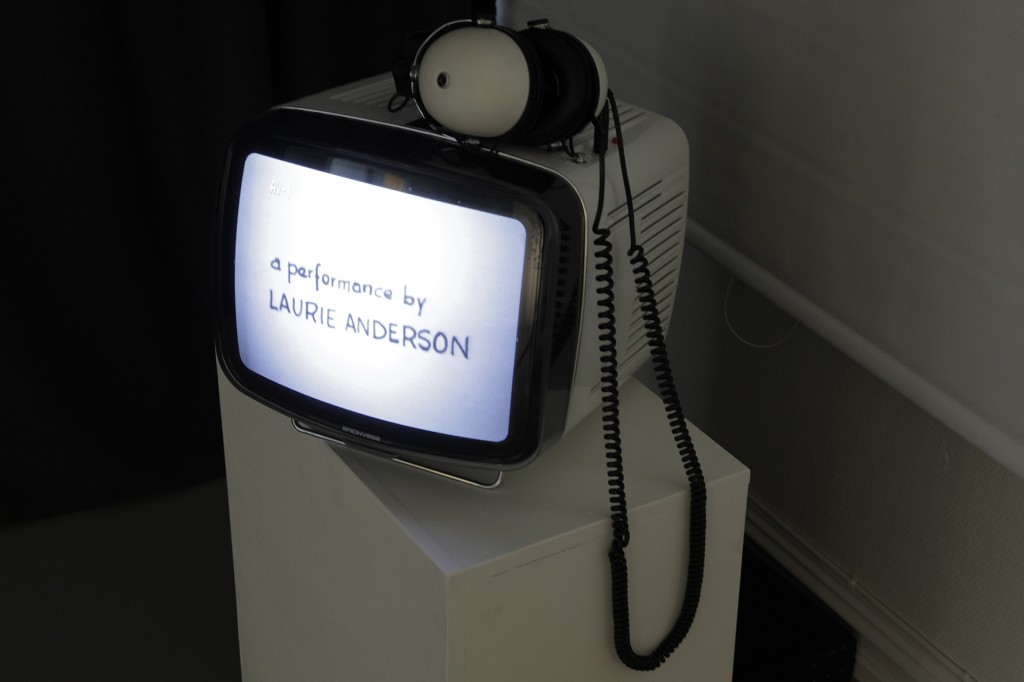 8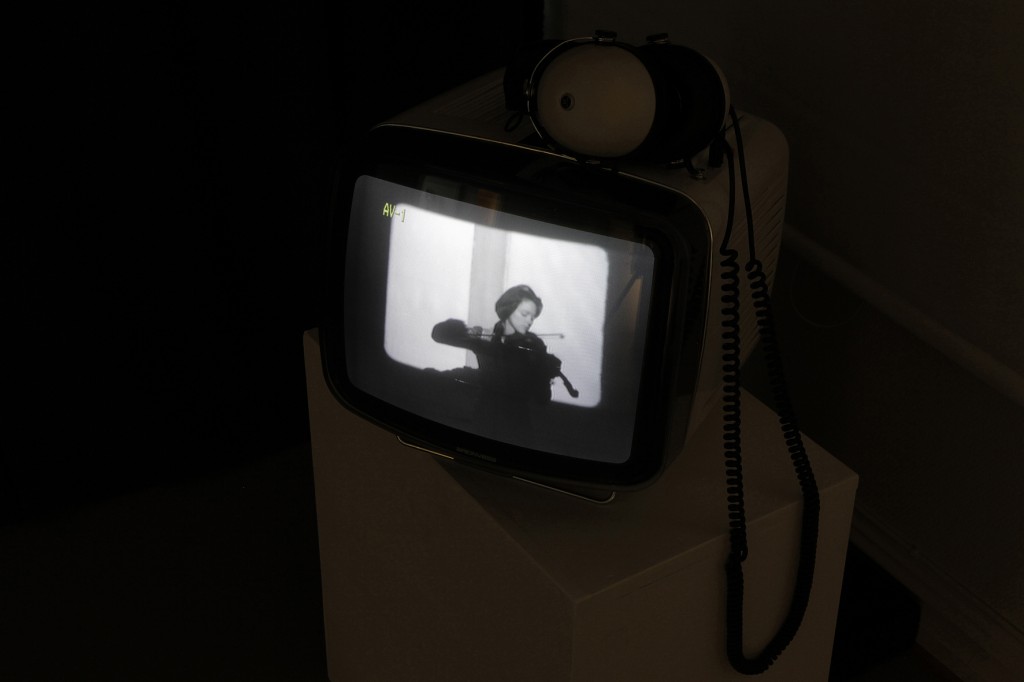 7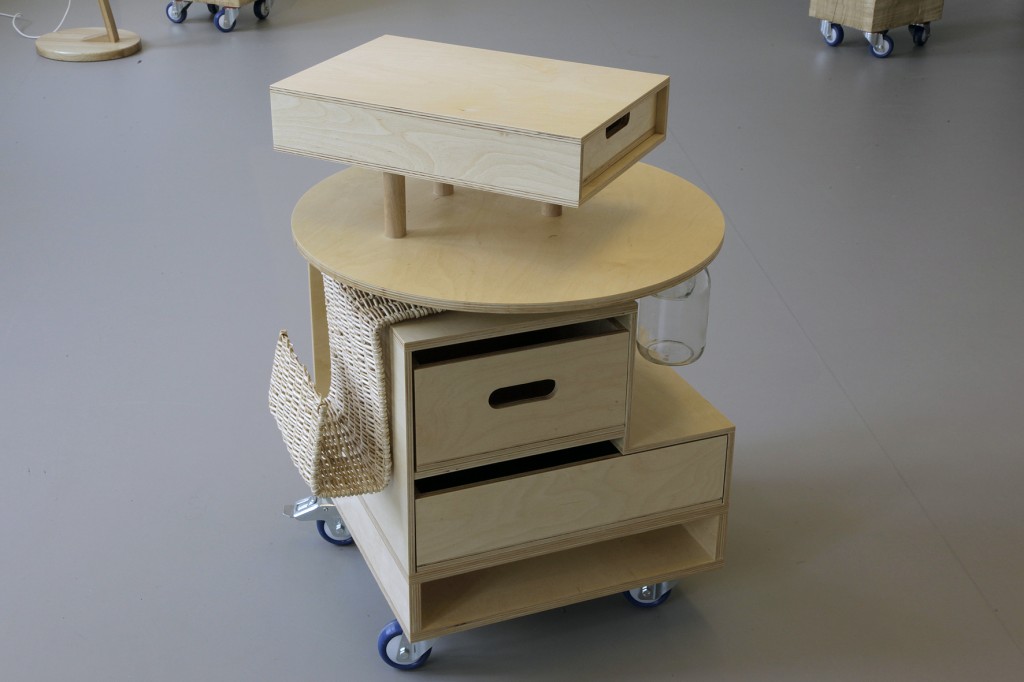 16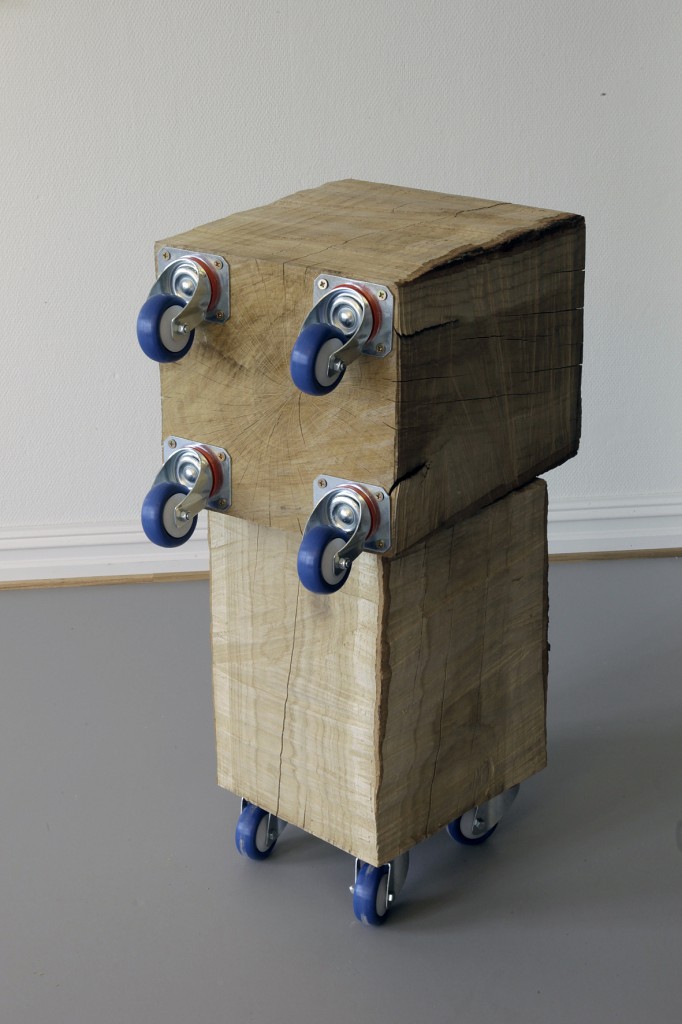 15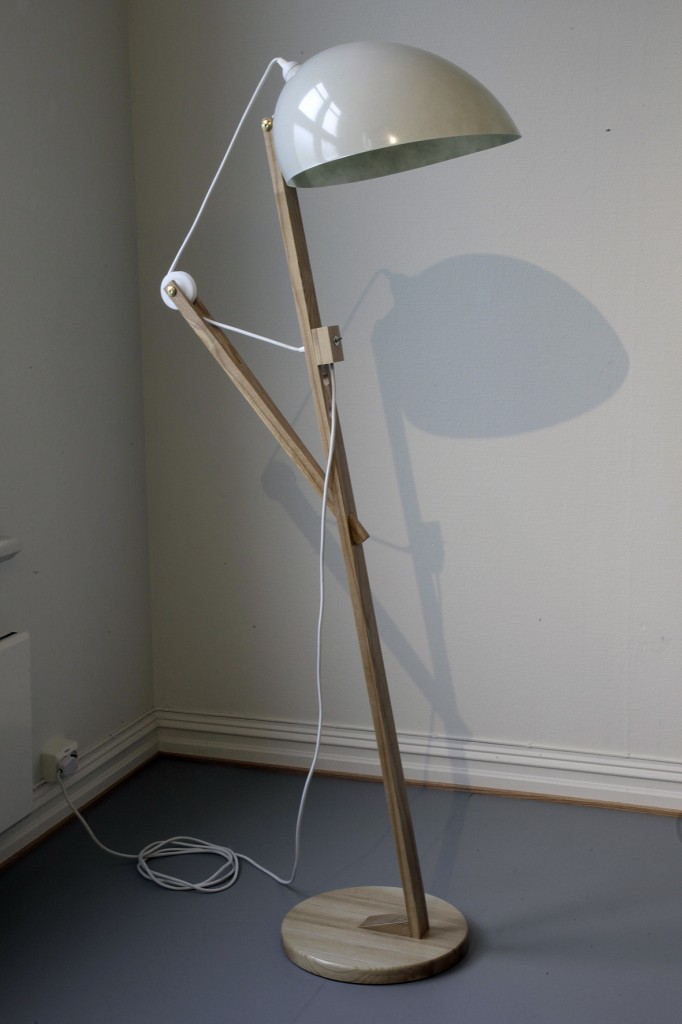 17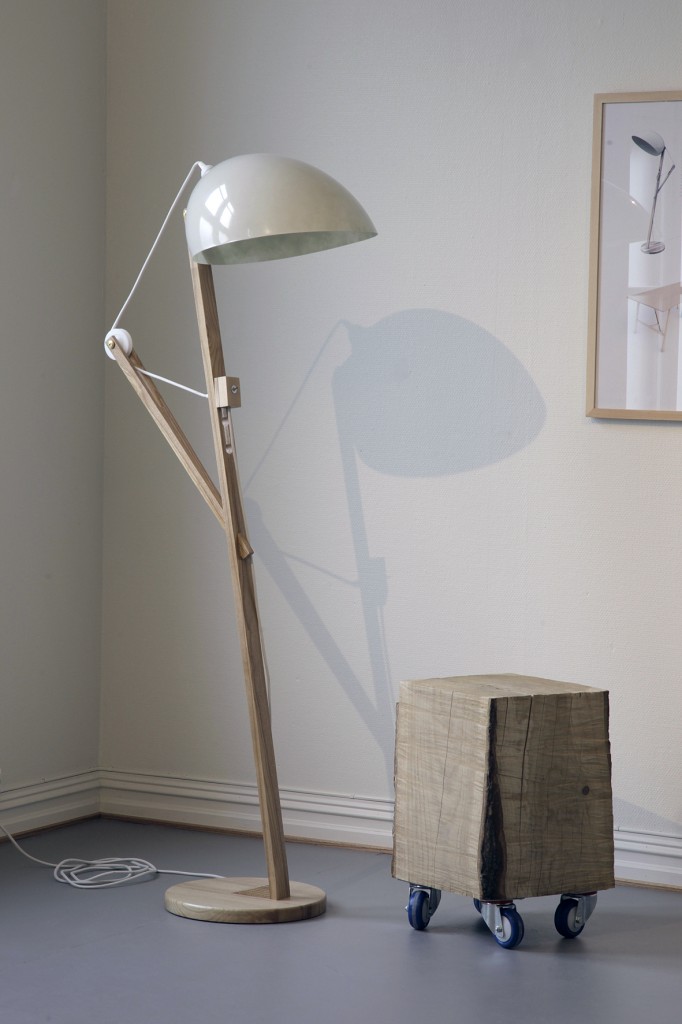 14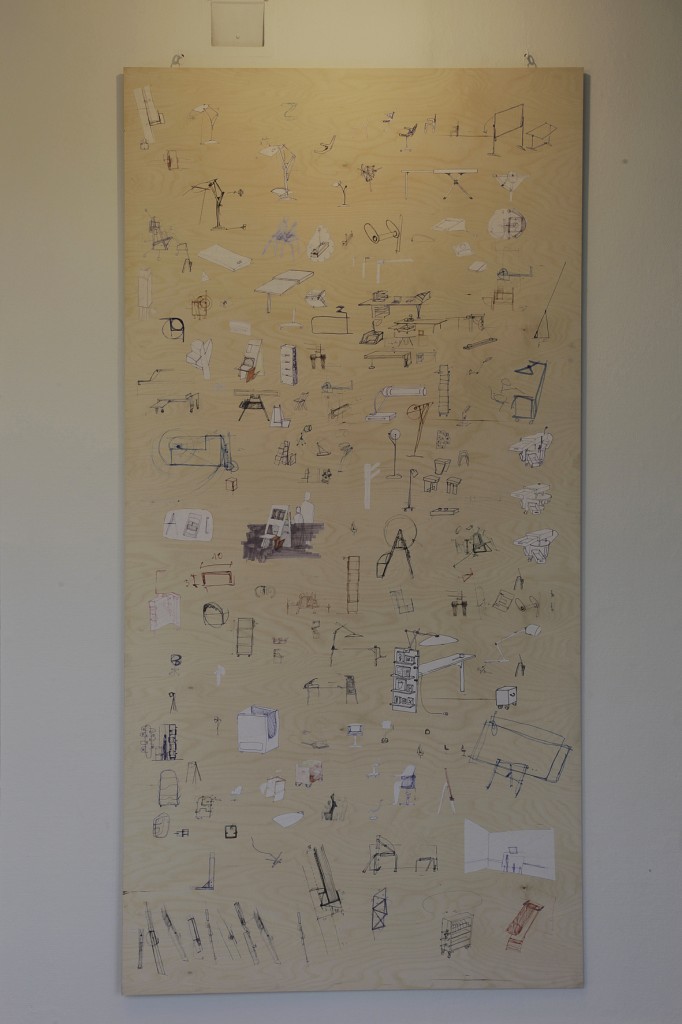 13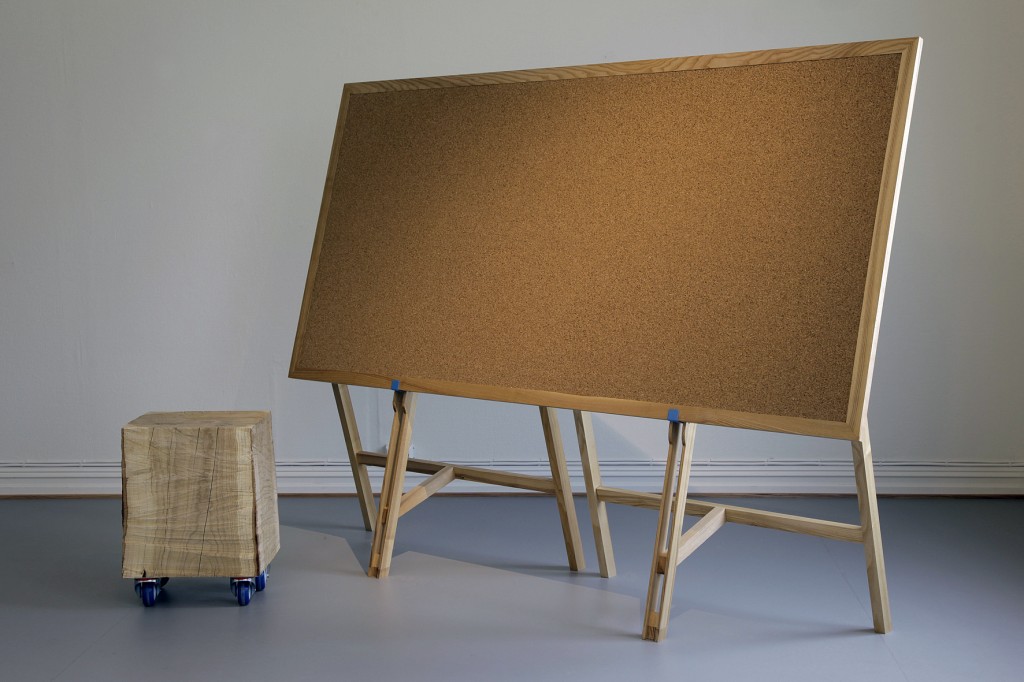 12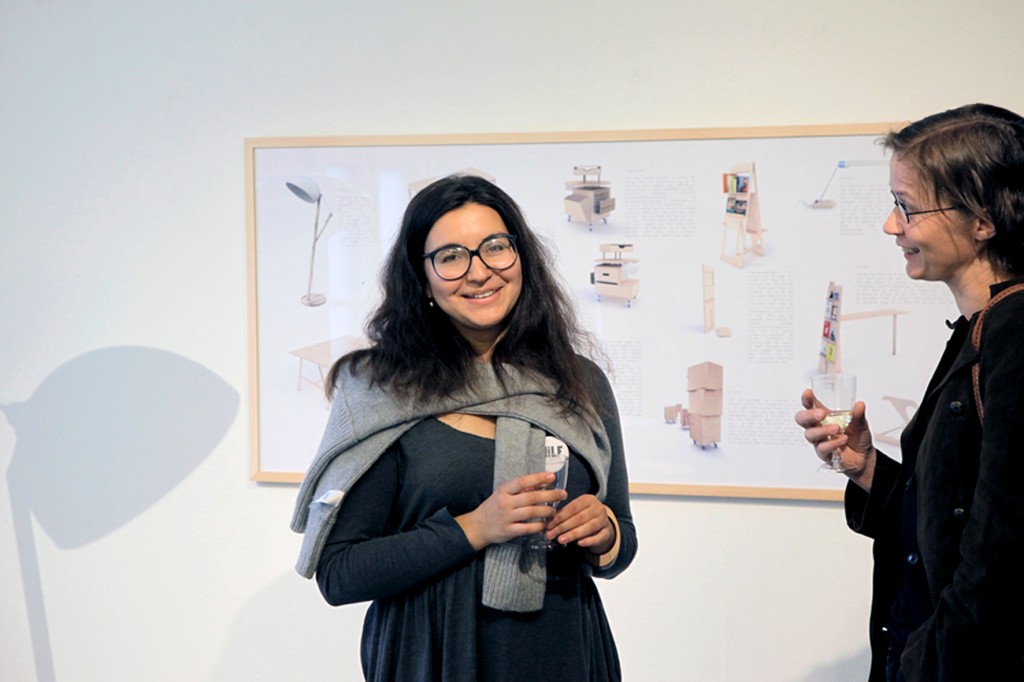 20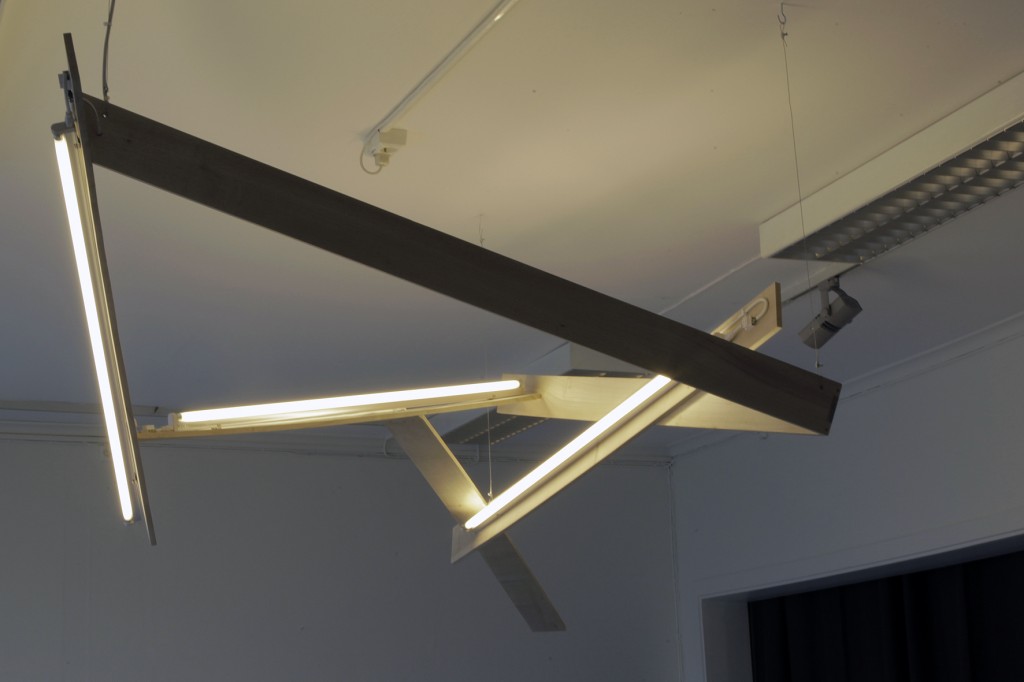 10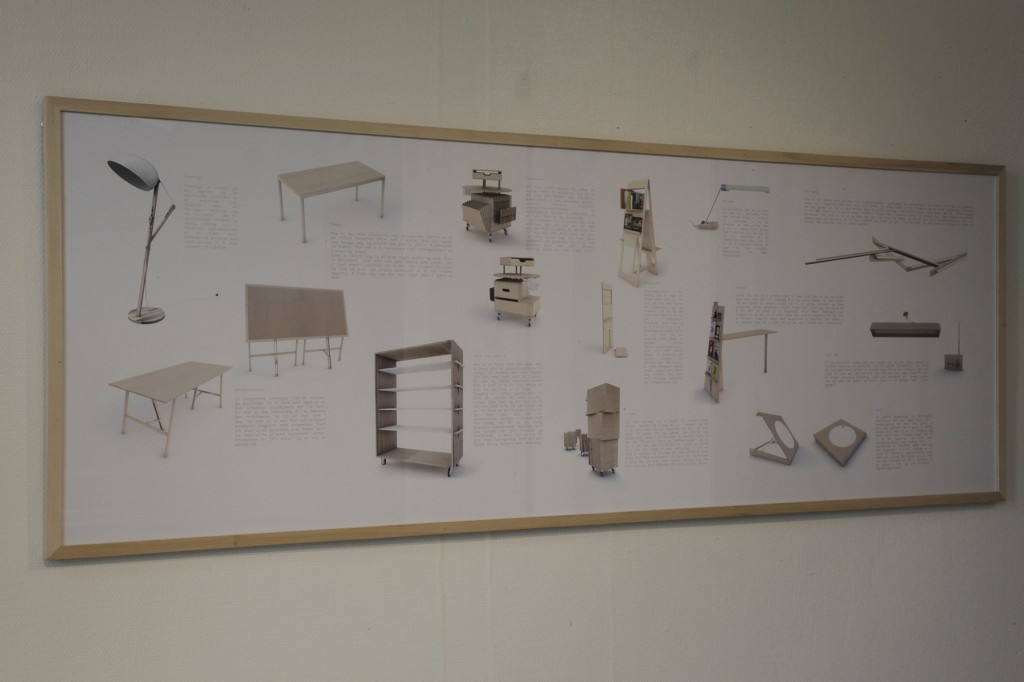 11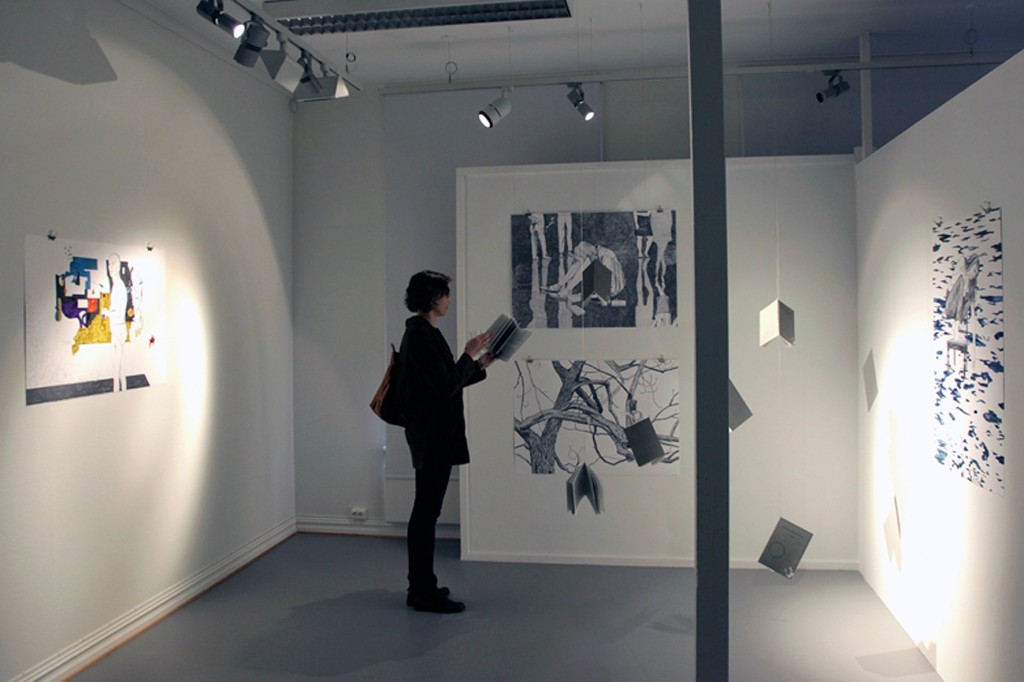 19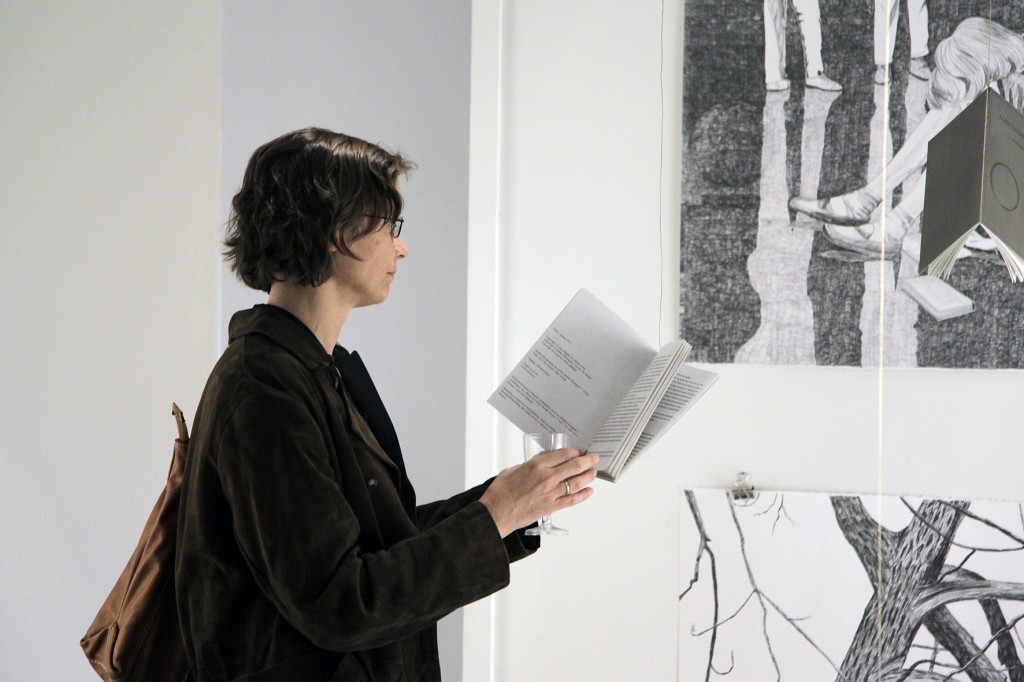 1
Henry makes a mess of things, leaving oil paint stains and traces of coffee cups all over the place. Irritating, thinks Suzanne, who is confined to a wheelchair. Her hands no longer work the way they used to and she misses Astrid, the once so resourceful founder of Konstnärshemmet, a former textile artist and feminist. Now Astrid has become a 'wanderer'. '(…) There she walks, half dead, tearing flowers to bits and pieces! She doesn't even hear what I'm saying. My God…' Somewhere else, four teenagers are driving around in a night-time cityscape, seemingly without any goal. Superficial and self-centred conversations, lights from passing cars and street lamps, a scene that could have taken place anywhere. 'Didn't we just pass by here?' The teenagers are caught in a loop inside a story without beginning or end. 'The truth is that I'm tired of driving around in circles in this car.'
The exhibition raises questions about the value of work and art, about ethics, aesthetics and utility value. Marx considered the commodity to be a material manifestation of our social relations, consisting of two values: a use-value and an exchange value. In a world containing more commodities than people, we no longer believe that goods are a material representation of our social relations, according to curator and author Joshua Simon. He continues by asking whether it may not rather be a question of us being a materialization of their social relations. The works in this exhibition invite us to reassess the notion of value by using storytelling and poetry, and by crossing the boundaries between utility items and artistic objects, between fiction and documentation
This exhibition is the first part in a series of exhibitions and events anticipating the opening of LevArt's own premises in Levanger. The title of the exhibition derives from the prose poem cycle Le Spleen de Paris by French poet Charles Baudelaire. At a time when consumer culture was beginning to emerge, Walter Benjamin considered Baudelaire to be the artist who managed tobreak the brutality of the commodity by transforming it into a poetic object and thereby humanizing it.
…….
During the opening event MILF, "Mobil Intermedial Formidlingssentral", will present the video work Shaving the Baroness by Lene Berg. MILF is an independent platform and a mobile showroom for time-based art where the trunk of a van is adapted as a showroom for timebased art. MILF is an extension of the artist-initiated web portal trondheimkunsthall.com and their intention to work with different strategies for art discourse in the periphery.
For more information: http://milf.trondheimkunsthall.com
Lightnin 'Howlin' and Screamin' is a band and / or an artist duo started by photographer Kim Ramberghaug & artist Jessika Thörnqvist 27th November 2011. LHS is located on the outskirts of Rackstad, Sweden. The duo works with photography, film and music, all posted and documented on a blog that is also a work of art. Photos from an event are projected in the next, such creating a visual round or visual drones to use a phrase from the musical genre.
http://lightninhowlinandscreamin.tumblr.com/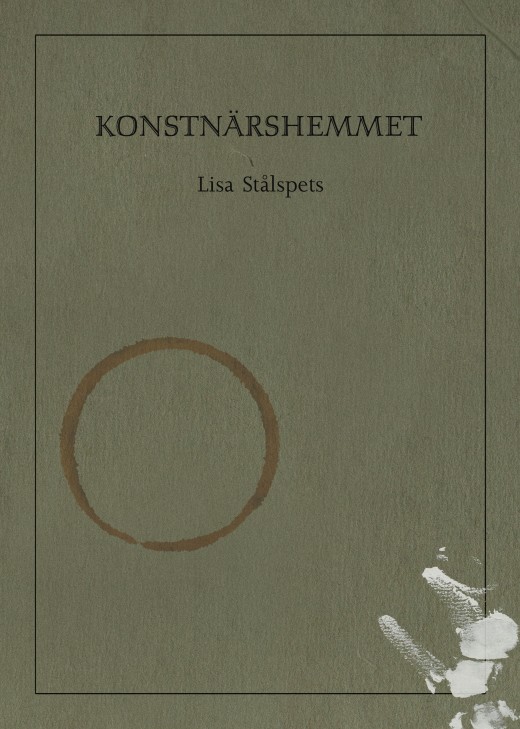 Lisa Stålspets – Konstnärshemmet (a Home for Artists)
Konstnärshemmet is a work of art in serial format, a fictional story about a home for retired artists. Konstnärshemmet addresses issues of time, work and the impact of work on identity. What happens when we grow old? How is it possible to maintain one's identity when one is ill and in need of care? Many years ago, a socially resourceful group of artists had founded Konstnärshemmet, where Astrid, a textile artist, had played a leading role. Now Astrid suffers from dementia, and has gone from being a leader to becoming a patient. Her perception of reality has changed, and the line between present, past and future has been obliterated. We also meet Iris, a young artist who works as a temp at the retirement home. Through her eyes, we get an insight into the working conditions of many artists, who, in addition to pursuing their artistic work, typically maintain a 'bread-and-butter job.'
Lisa Stålspets (b. Stockholm, 1978)
Stålspets works in various media, using techniques such as video, painting, drawing and text. Frequently she builds stage sets and films inside of these, writing scripts and short stories, or combining different working methods in her installations. Stålspets explores alternative ways of experiencing reality by rewriting stories in order to change perspective or allow other voices to be heard.
Her works have been shown in both solo and group exhibitions in Sweden, Finland, Norway and Germany. Stålspets is also a contributing editor for the quarterly art magazine Måg.
www.lisastalspets.com

Karianne Stensland – Stykke for arbeid og kunst (Piece for Labour and Art)
Stensland explains: 'It's about working. It's about being. Inside of art. Inside of reality. It's about the location and manifestation of ideas. About endurance. Ideas. Internal and external conversations, day and night. An entire life above reproach. Sticking your hands into the wet concrete and shaping it before it turns stiff and obesely shapeless. Going back and doing it all over again. Doing it all over again.' Stykke for arbeid og kunst follows the organic origin of ideas and their transformation into a larger work of art. The installation shows a conversation with head of the Norwegian Labour and Welfare Administration in Lerkendal, and the artist's physical inception of an idea for a sculpture in Levanger.
Karianne Stensland received her MFA from the Trondheim Academy of Fine Art in 2005. She was one of the initiators of the Marienborg artist community and Project Room in Trondheim (2005 – 2010). From 2002 – 2007, Stensland collaborated with the Scandinavian feminist performance and artists group High Heel Sisters. The driving force behind Stensland's artistic output lies in her research into and reformulation of gender, power and hierarchical structures, often cast in the form of video, live performance and installation.
Trond Nicholas Perry and Agata Sander – furniture project for LevArt
Perry and Sander's furniture project was designed specifically for LevArt. In the period from 2–20 June, the furniture will be presented as objects in an exhibition. Following the exhibition, the furniture will take its place as a collection of objects for daily use in LevArt's project room. Trond Nicholas Perry explains: 'The boundaries between art and design are getting more and more blurred. I read an article lately stating that today it is not the object itself, but rather its economical functionality that determines its categorisation. The most common distinction (between art and design) is that design is more accessible because it is usable and deals with how you live your life. I think it is very possible to transcend these values into storytelling and poetry.'
Trond Nicholas Perry Born in Kristiansand, 1977. Lives and works in Warsaw, Poland. Perry works in different media, using a variety of materials. His work conveys a social aspect as well as a strong poetical presence, frequently in the form of sculptures or objects that explore the boundaries between art and design. Perry holds a Master of Fine Arts degree from the Trondheim Academy of Fine Art. He has participated in several exhibitions, most recently 'M3-Unblock' – Warsaw public space, and 'Rooted Design for Routed Living – alternative design strategies,' Centre for Contemporary Art, Warsaw.
Agata Sander Born in Western Australia, 1984. Lives and works in Warsaw, Poland. Sander holds a Master degree in Architecture and Urban Planning from Warsaw University of Technology. She has worked with a number of architectural teams, as well as with individual projects. Recent projects include: Karwik – individual housing estate concept, Quantum Music Machine (with Trond Nicholas Perry), Gulatinget visiting centre – competition entry (with Tomasz Kujawski) and Waste Collector – EVOLO Skyscraper competition entry (with Tomasz Kujawski), which received honourable mention.
Neil Beloufa/ Brune Renault
In 'Brune Renault', Neïl Beloufa continues his exploration of cinematic language and conventions. In his works, he investigates popular film genres, looks for their limitations and lets them transcend into visual art. Beloufa introduces unconventional and disturbing elements into the storyline and travels back and forth between fiction and everyday life. The teenagers in the movie have an air of glamour around them, looking and behaving like professional actors. The viewer is drawn into the action because of the very convincing atmosphere, acting, sound and lighting, but at various moments and scenes, just when the spectators' disbelief is suspended, the camera takes some distance and shows the movie's set: a run-down and abandoned garage. The young protagonists appear to be filmed inside a wrecked and run-down car, which sits in the middle of the garage, lifted on a pedestal and cut into four pieces. A shift takes place: the set becomes a sculpture, the film transforms into a document.
Neil Beloufa, Born1985. French and Algerian. Beloufa studied at the National superior school of Fine Arts in Paris and the National superior school of Art and Design, Paris, France. Beloufa has received widespread international recognition for his work and has participated in numerous solo and group exhibitions. In 2012 he participates in "Intense Proximity", La Triennale de Paris, Palais de Tokyo, curated by Okwui Enwezor. He has received numerous awards and his works have been purchased by, among other things, the Centre George Pompidou, MNAM, Paris.
© Neil Beloufa, courtesy Netherlands Media Art Institute
Laurie Anderson/ Songs for Lines, Songs for Waves
Laurie Andersons performance from 1977 consists of ten songs in which music, language and images are equally important. The introductory anecdotes that Anderson tells are just as important as the song itself. Anderson also uses the 'tape bow violin', developed by Bob Bielecki and herself. This violin is modified in such a way that the traditional horsehair strings of the bow have been replaced by a piece of audiotape, on which spoken texts and other sounds have been recorded. For the performance Anderson, among other things, plays with Lenin's famous statement 'Ethics is the aesthetics of the future', in such a way that it sounds as follows: 'Ethics is the aesthetics of the few'. Anderson says: 'For me the violin is the perfect alter ego. It's the instrument closest to the human voice […] I've spent a lot of time trying to teach it to talk. […] Because the bow is drawn both ways, I got interested in backward sounds. […] So I made a lot of songs that could be played both ways.'
Laurie Anderson was born in 1947 in Chicago, Illinois (USA), and lives in New York City. Anderson is working as an experimental musician and multimedia artist, whose work has been performed live throughout the world and exhibited in numerous prestigious art galleries. A major issue in Anderson's work is the question of how language shapes possibilities for individual speech. Within this context, she playfully examines how artistic expression is controlled within the elitist circles of art production and reception. Her art comes from a fundamentally feminist perspective, attempting to reveal and subvert discursive constructions of feminine and masculine identity.
© Laurie Anderson, courtesy Netherlands Media Art Institute
Opening:
2 June, 5 p.m. – 10 p.m.
Live performance by Karianne Stensland
MiLF #4 / Shaving the Baroness by Lene Berg
Musical performance – Lightnin' Howlin' and Screamin'
Dj Slow and Mr Bim
LevArt
www.levart.no
Gulbygget
Kirkegt 11, 7600 Levanger, NORWAY
Opening hours: all days 12 a.m. – 4 p.m., except Thursdays
6–10 June, all days 11 a.m. – 6 p.m.
or by appointment (+47 45636287)