29 February 2020
Sissel M. Bergh, Åke Jünge and Guri M. Sivertsen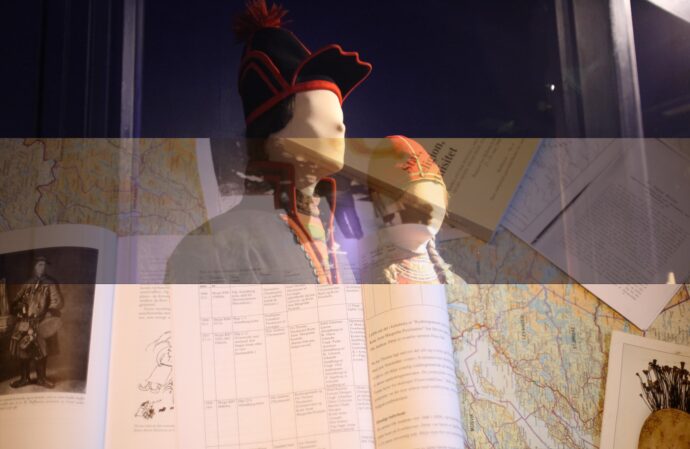 Photo: Sissel M Bergh, 2012
Dalvebe * Research Station # Lievenge # Levanger
Saturday 29 Februar 12:00 – 15:00
Film screening and presentations by artist Sissel M. Bergh, Åke Jünge and cultural director, Guri M. Sivertsen.
On the occasion of Marsimartnan, we invite you to participate in the retelling of the history of Southern Sami presence in the Levanger region with artist Sissel M. Bergh. We revisit the Dalvedh project and research station that took place at LevArt in 2012-2013, which will now be continued with a specific exploration of Southern Sami place names in the district. Along with the screening of the film, Dalvedh*, we have invited Åke Jünge who will give us a glimpse of Sami culture and history. This will be followed by a presentation and conversation with the artist. Cultural Director, Guri M. Sivertsen, will be present and will introduce the process that the Municipality of Levanger is initiating to find the official Southern Sami name of Levanger.
Everyone is welcome!
*«Dalvedh» is a Southern Sami word meaning, "that which reappears after having been long gone." «Dalvebe» is the verb form, which means: "we will reappear"
Read more about Dalvedh Research Station # Levanger.
Sissel M Bergh is currently an artist in residence at P1, a project by the art collective Tenthaus. Read more about the project here.