Vigdis Haugtrø
5 Dec 2015 -23 Jan 2016
Opening Saturday 5 Dec, 13.00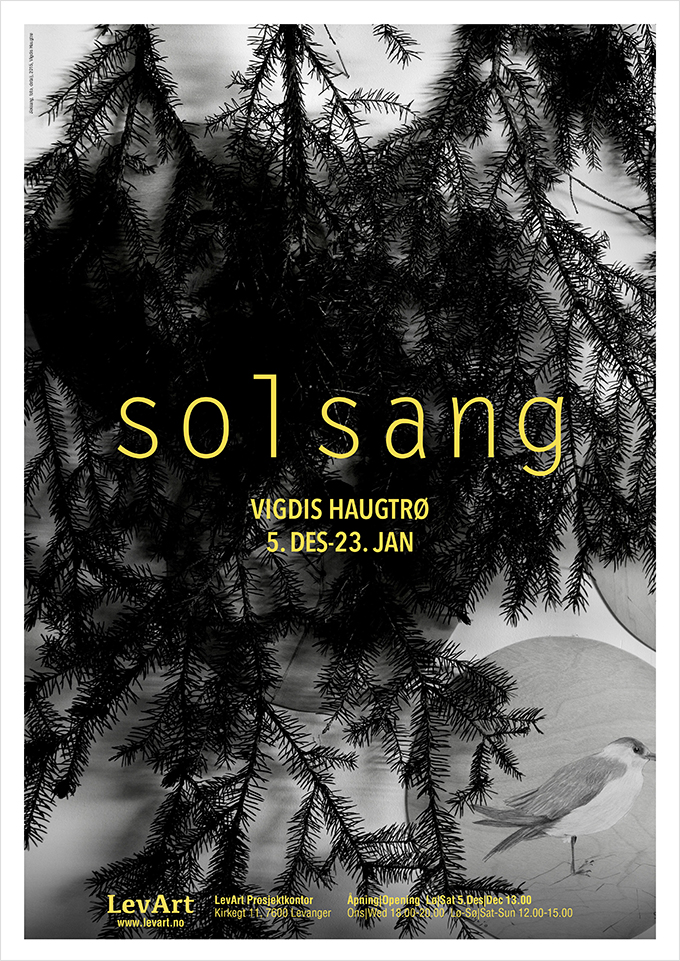 The main work in this exhibition consists of a series of drawings of the 82 bird species on the Norwegian Red List of threatened species, published 18 November of this year. The list includes birds we all are familiar with from our everyday lives. Birds who with their presence represent different seasons and landscapes, and who bear the myths and messages of stories about ourselves. What are the consequences if all this disappears?
Vigdis Haugtrø's work centres on the inextricable link between human beings and nature. Her working process is a way of building awareness around this connection.
Haugtrø works primarily with sculpture, installation, site-specific and relational projects and drawings. In recent years she has been artist-in-residence in among others Reykjavik (Iceland), Helsinki (Finland) and Kitakata(Fukushima, Japan). Her journeys to these locations have furnished the basis for several of the works in this exhibition.
The exhibition includes a small publication produced in collaboration with architect, urban planner and author Margrethe Aas, who debuted with her poetry collection Vy ("View") earlier this year.
The artist has received support for the exhibition from Arts Council Norway.
English translation: Thilo Reinhard