Part 2: 1–15 September 2012
Hans Hamid Rasmussen, Carolina Jonsson, Preben Holst, The DJ-project/Jinan Aljorani
Curator: Anne-Gro Erikstad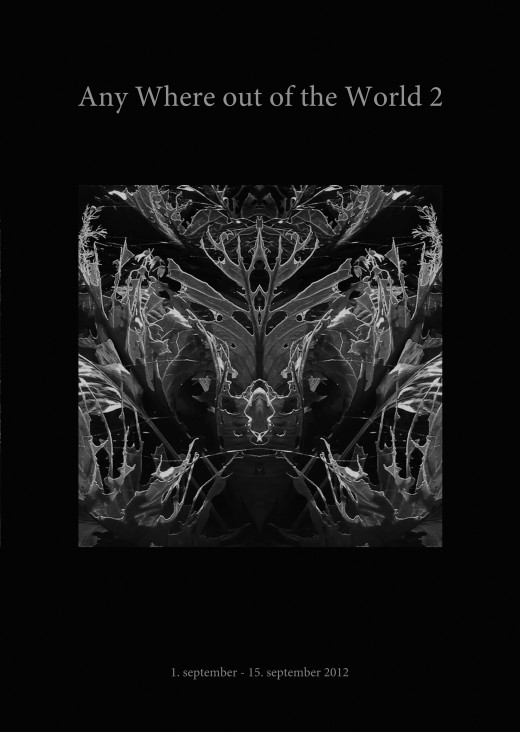 Poster – design and layout: Jessika Thörnqvist / LevArt
Photo: Carolina Jonsson (Resonance/Resonans) 2012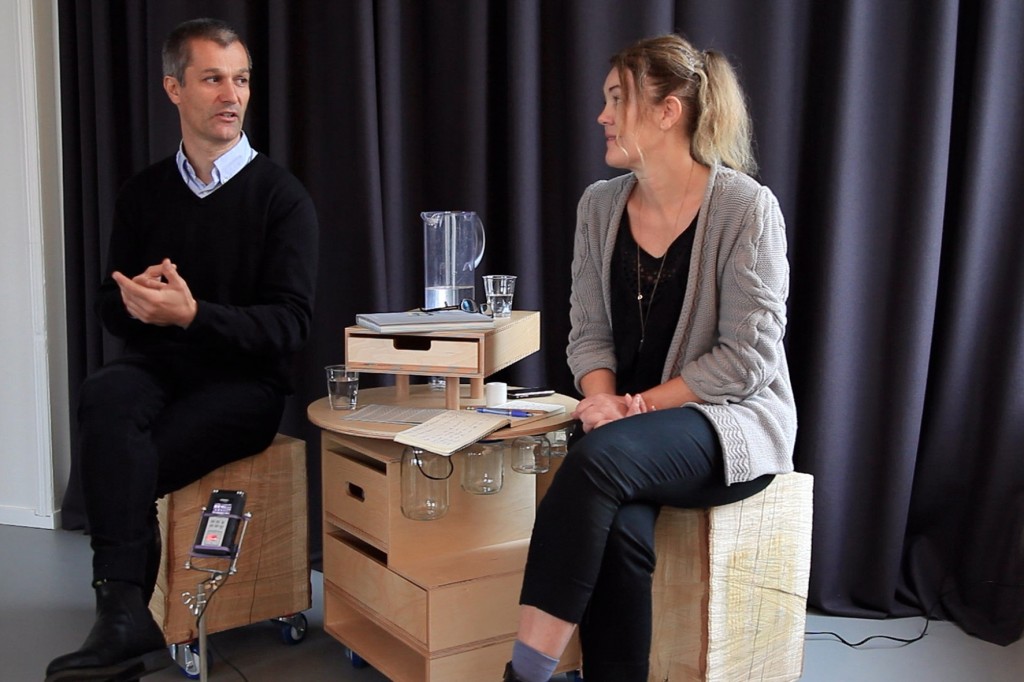 14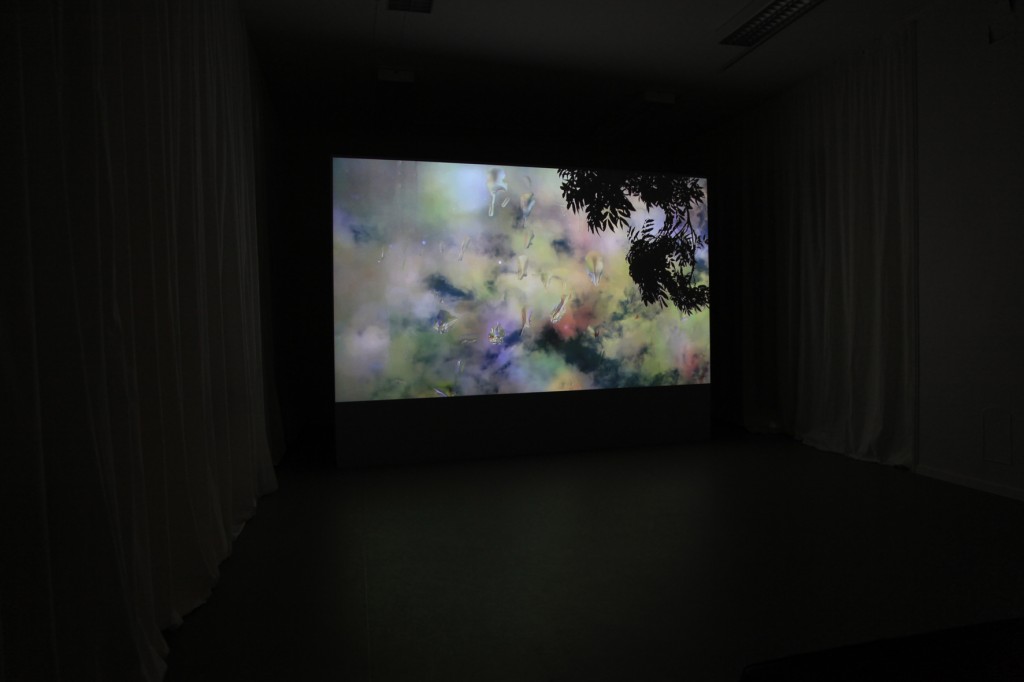 12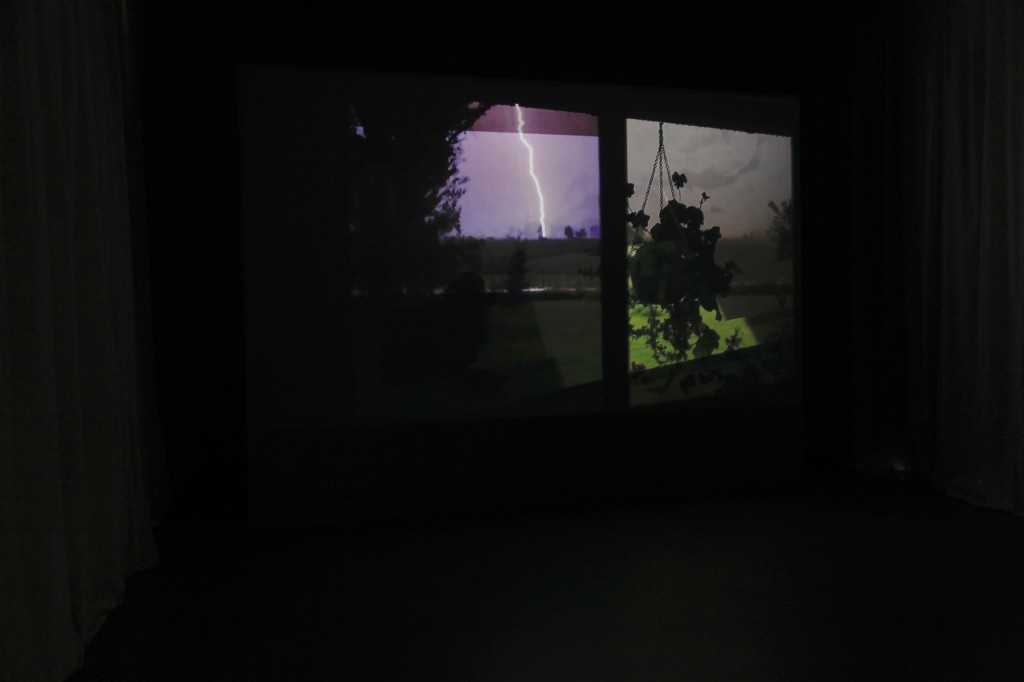 11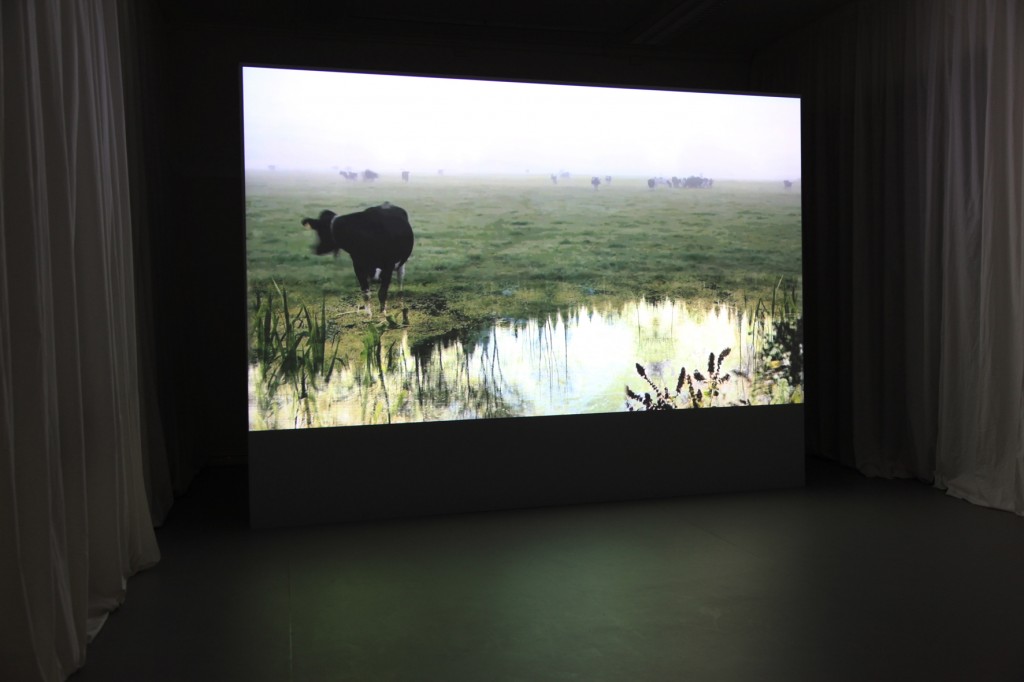 10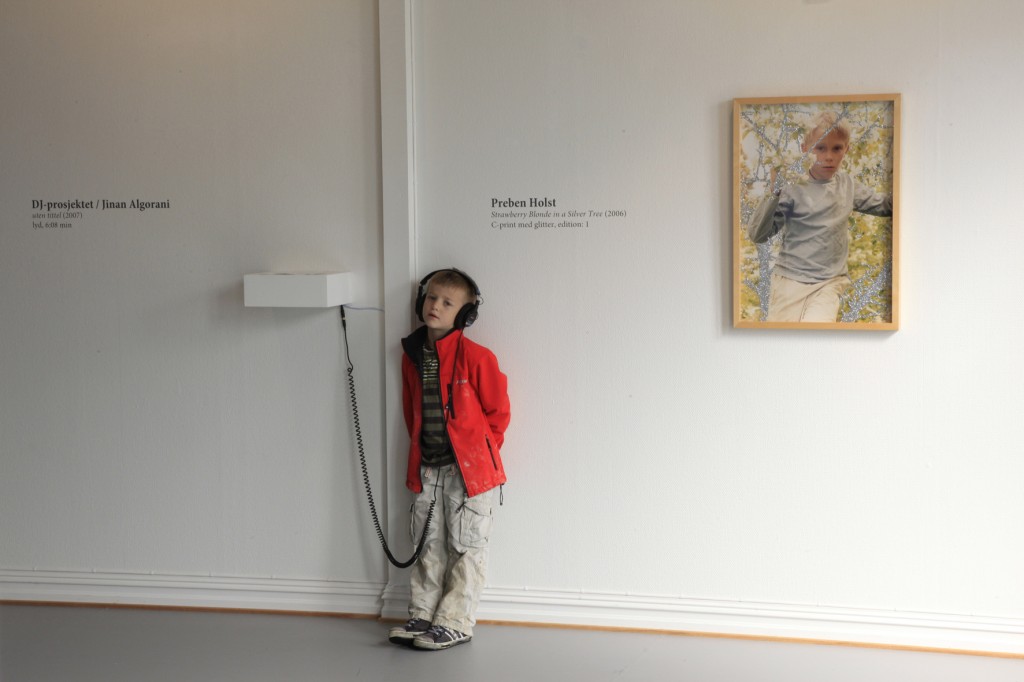 4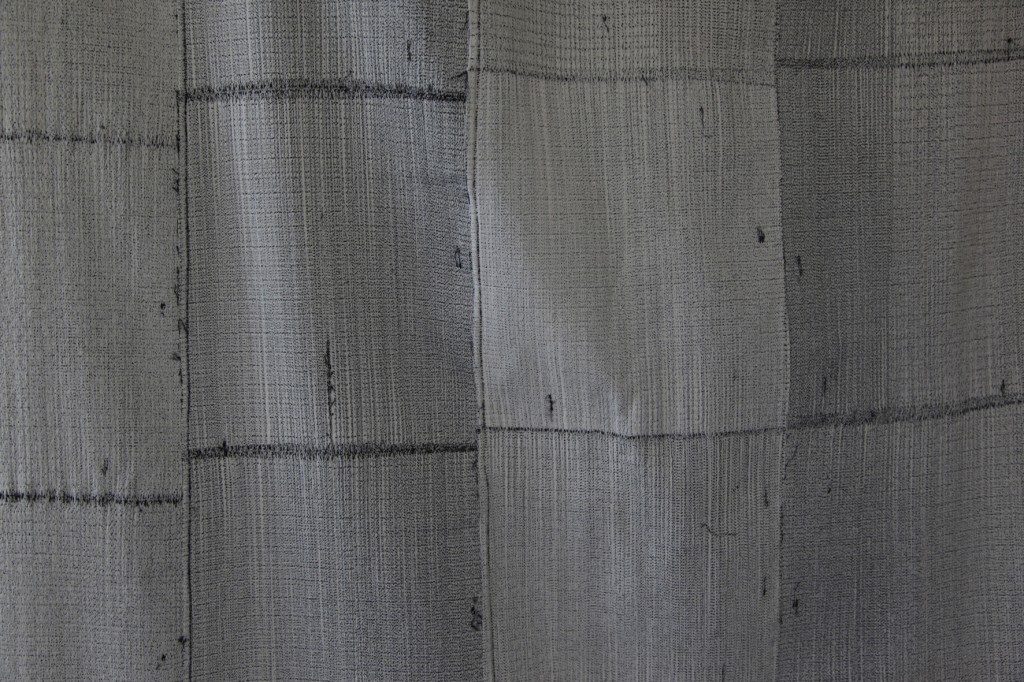 8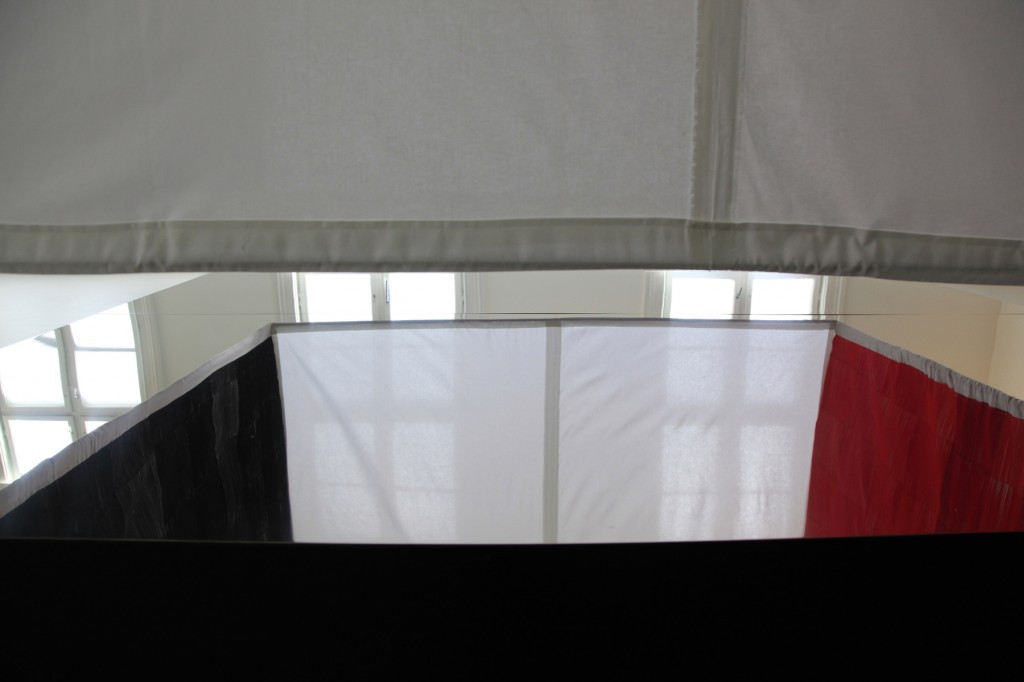 7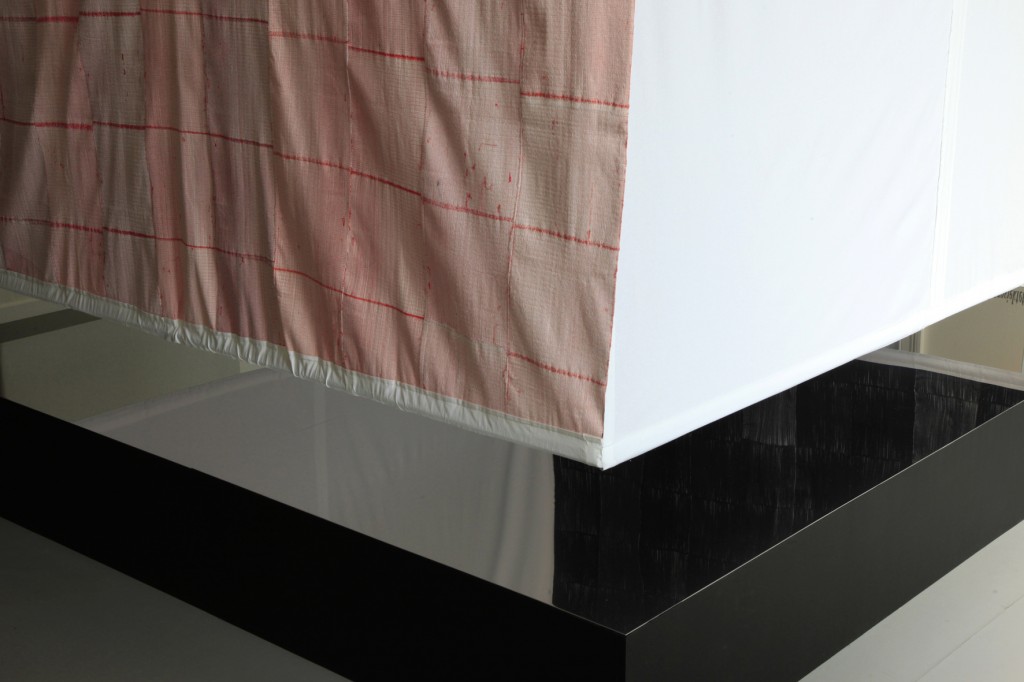 6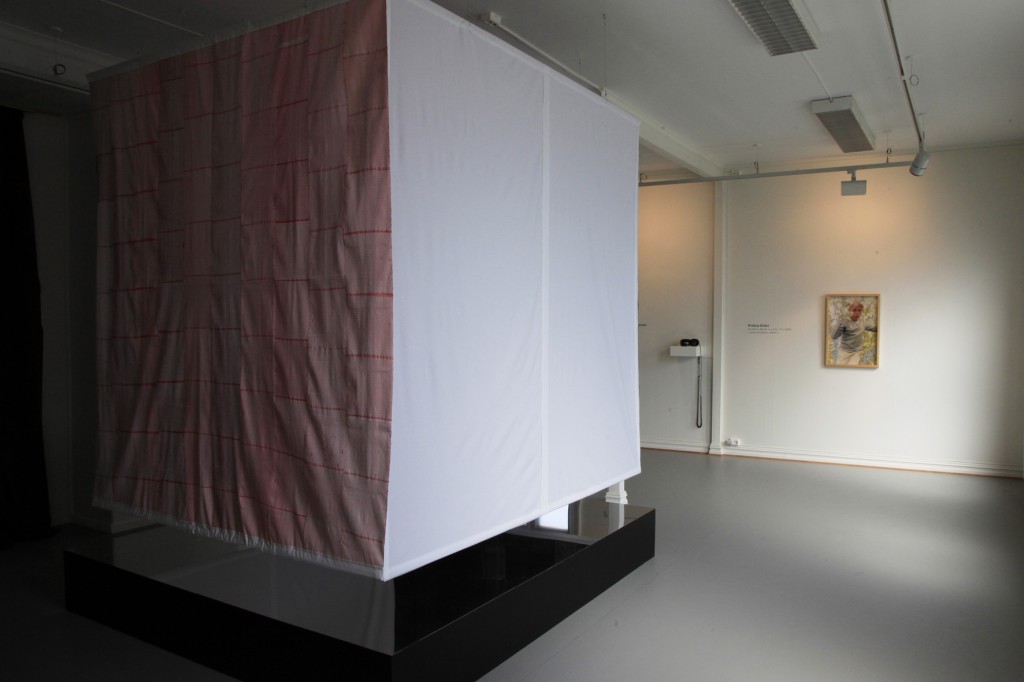 5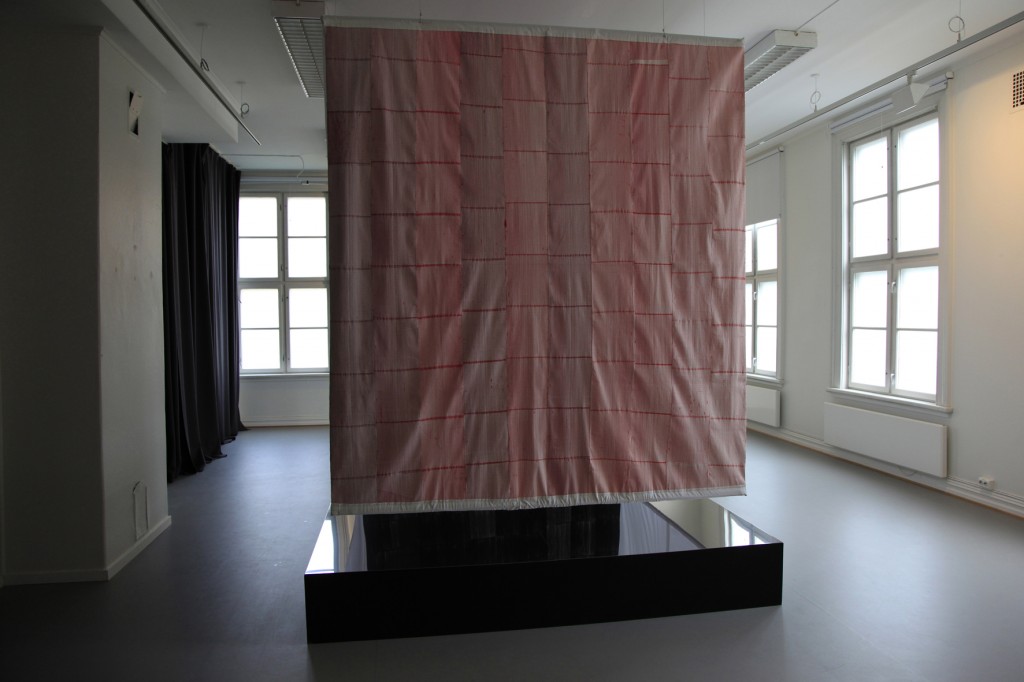 9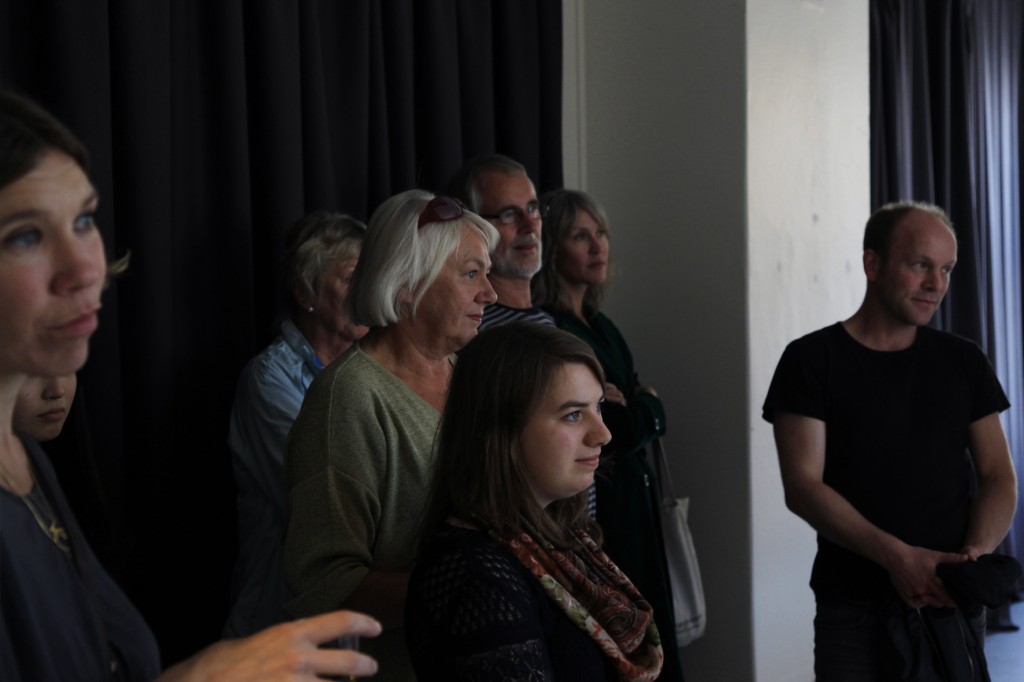 3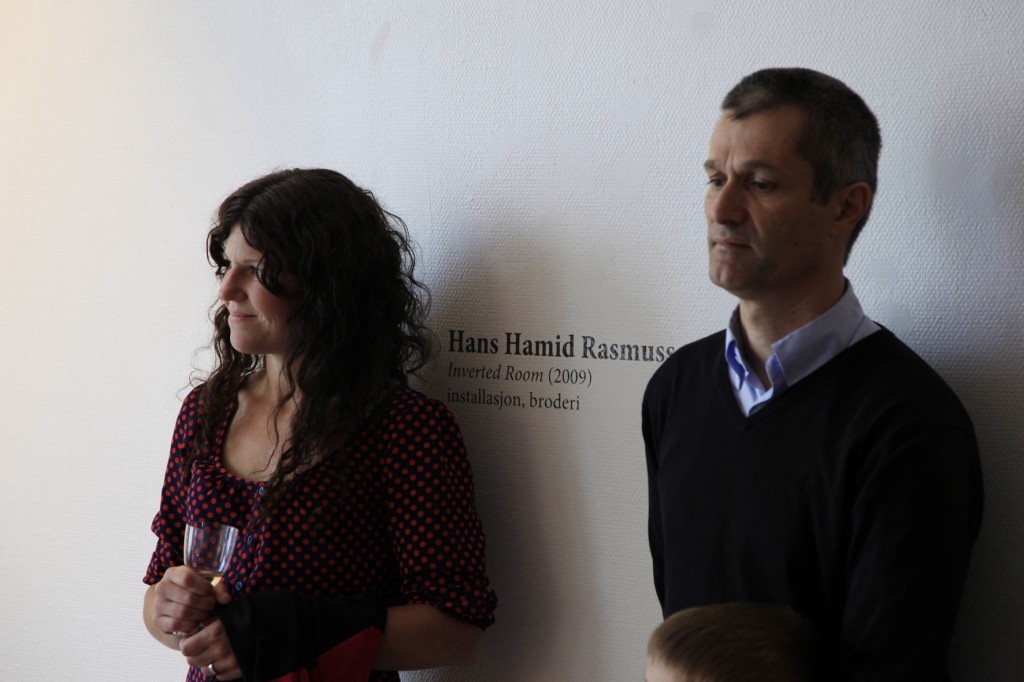 1
The free animal turns its back on its own downfall and looks into the "open," writes Rainer Maria Rilke in his Duino Elegies (1912–1922). The problem for us human beings is that we always have to turn our attention back to what has been represented and interpreted previously. We see the world as it has been created, but catch only brief glimpses of something more. This "more" is usually hidden from us, but as the veil has been lifted for just an instant, we continuously long for the experience to repeat itself. It is a melancholic form of longing, painful but also beautiful.
What separates the obvious from the hidden, the inner from the outer, the personal from the experience of belonging to something greater, resembles a piece of fabric – a veil, at times only a thin membrane. Melancholy has the tangibility and texture of a fabric, like a gray cloak and a woolen blanket. Allowing oneself to be enveloped by this fabric is not to passively turn away from the world, but to deliberately seek out a different experience of reality.
The works in this exhibition approach the major challenges of our time by using a language rooted in aesthetics and sensuousness. They speak of closeness and distance between people, of reconciliation with a traumatized natural world and all that is natural in us. Common to all the artists is the use of repetition and minor shifts that change our perception of time and space, along with a relentless insistence on one and the same thing, an urge to conjure up a discernible image of a feeling or an intuition – reflection by means of and in tandem with the technology employed. Through minor manipulations and a slight twist of the familiar, these works actively strive to change the way in which we see and experience the world. Additionally, there is a strong underlying political agenda.
This exhibition features works from the period 2006–2012, the second part in a series of exhibitions and events anticipating the opening of LevArt's own premises in Levanger. The title of the exhibition derives from the prose poem cycle Le Spleen de Paris by French poet Charles Baudelaire. At a time when consumer culture was beginning to emerge, Walter Benjamin considered Baudelaire to be the artist who managed to break the brutality of the commodity by transforming it into a poetic object and thereby humanizing it.
Hans Hamid Rasmussen, born in Algeria in 1963, lives and works in Oslo. Rasmussen has gained international recognition for his large-scale textile installations. He has participated in a number of major international exhibitions and biennials, most recently at the Göteborg International Biennial for Contemporary Art, 2011. Rasmussen's work is regularly shown in solo exhibitions both in Norway and abroad. Rasmussen received his education at the University College of Arts, Crafts and Design in Stockholm (1986–1989) and the Academy of Fine Art in Oslo (1989–1993). He currently holds a position as a teacher of visual art at the Oslo National Academy of the Arts.
Carolina Jonsson was born in 1975 in Lidköping, Sweden, where she currently lives and works. Jonsson works with video installations, using film and audio material collected in nature and later modified by means of digital technology. Time is a central theme in her work. Jonsson holds a Master of Arts degree from the Trondheim Academy of Fine Art (2005). Her works have been shown in both solo and group exhibitions, including the Trøndelag Centre for Contemporary Art (TSSK) and most recently Gallery KC in Gothenburg, Sweden. She has also participated in a number of screenings and film festivals, including the Femmina International Film Festival in Verdal, Norway, the One Minute Festival in Aaurau, Switzerland and the Berlin Film Festival, Germany.
Preben Holst, born 1974 in Kristiansand, Norway, lives and works in Copenhagen, Denmark. He works with photography and video, exploring above all the dynamic that arises during the transition from child to adult. Holst has had several solo exhibitions and participated in numerous group exhibitions in Norway and abroad, most recently at New Nordic Photography, CFF, Reports from an Ordinary Satellite, AE Harris, Birmingham, Common Grounds, Hasselblad Center, Gothenburg and Well Gallery, London. Several of Holst's works are currently being shown as part of the exhibition Together at Trondheim Kunstmuseum. He has received several awards, including first prize at the Hasselblad Center, Gothenburg, in 2008. Holst completed his education in 2009, holding a BFA degree from the Trondheim Academy of Fine Art and an MFA from the Malmö Art Academy.
The DJ-Project was a loosely knit artistic group with roots in the artistic community surrounding the Trondheim Academy of Fine Art, composed of visual artists, musicians and DJs. The sound installation presented here is part of their project "Levanger Sessions: recordings and remixes," realized for LevArt in 2006–2007. This is the first time the work is presented in this particular form. DJ-project artists: Chris Gotaas, Carolina Jonsson, Martin Langlie, Kim Ramberghaug, Ingunn Sand, Lisa Stålspets and Jessika Thörnqvist.
Jinan Aljorani, born in Baghdad, Iraq, received her education as a visual artist at the Academy of Fine Arts in Baghdad, Iraq. In 2006, Aljorani came to Levanger as a political refugee. The sound installation presented here is based on a phone conversation conducted with the artist's mother during the Iraq War. The reconstructed phone call is an improvisation over a sound file created by Kim Ramberghaug, mixed and mastered by Martin Langlie. Jinan Aljorani now lives in Trondheim, where she endeavors to resume her work as an artist.
Martin Langlie, born 1982, is a musician and producer living in Oslo. He plays with, among others, Valkyrien Allstars, Ida Maria, Hanne Hukkelberg and Gåte. One of his most recent projects is "Martin Langlie Solo, 2012" for New Music Bergen.
Kim Ramberghaug, born 1973, is a photographer and one half of the duo LHS which participated in the opening of Any Where out of the World, part 1. He continues to be involved with Style and Content, a photo project documenting the hip hop community in the central Norwegian region of Trøndelag. The project will be presented in November 2012 at Rockheim Gallery in Trondheim. In 2011, Ramberghaug published The Heart is a Lonely Hunter, a photo book containing 110 of his photographs.
Opening:
Saturday 1 September, 5:00 pm
Sunday 2 September, 12:00 noon
Artist talk: Hans Hamid Rasmussen in conversation with curator Anne-Gro Erikstad
LevArt
www.levart.no
Gulbygget
Kirkegt 11, 7600 Levanger, NORWAY
Opening hours: Mon-Wed: 14-17
Sat and Sun: 12-1
or by appointment (+47 45636287)