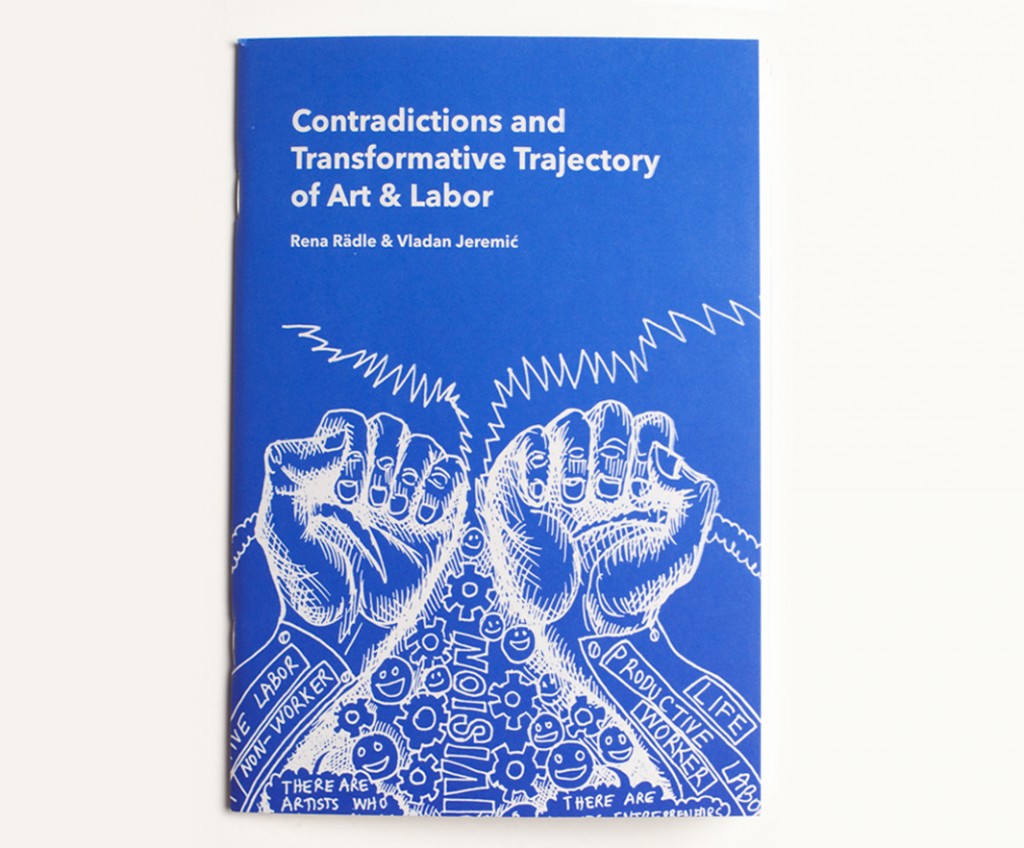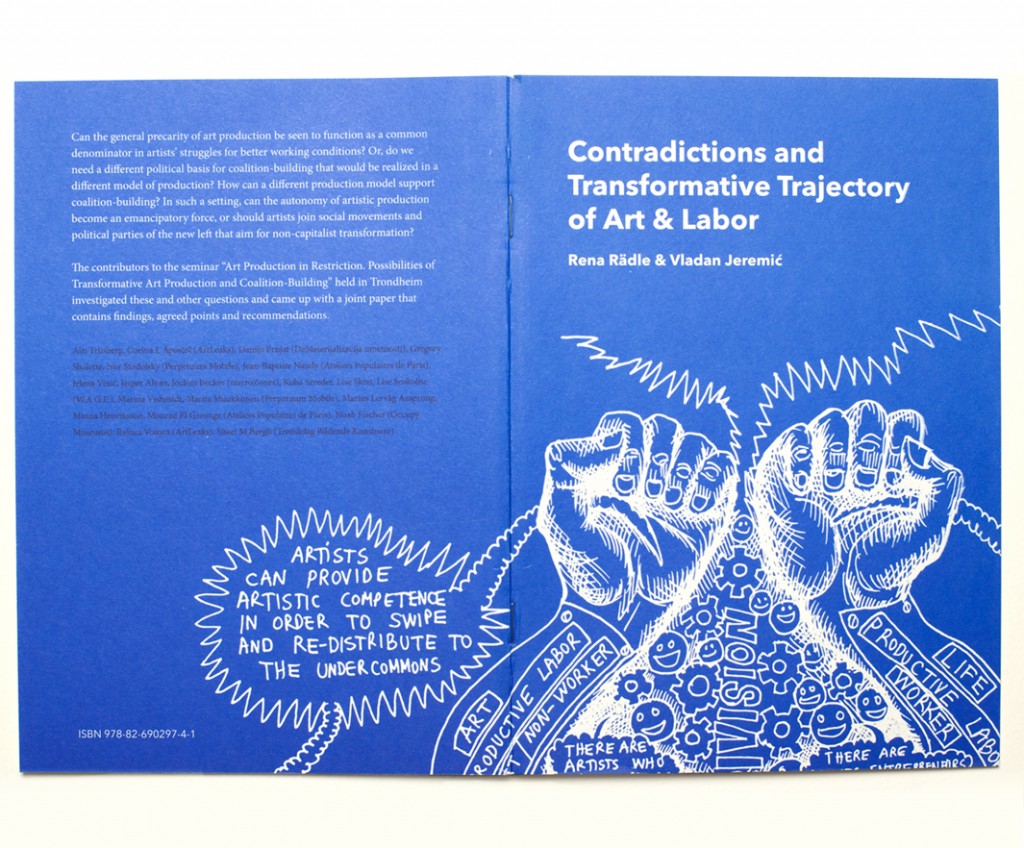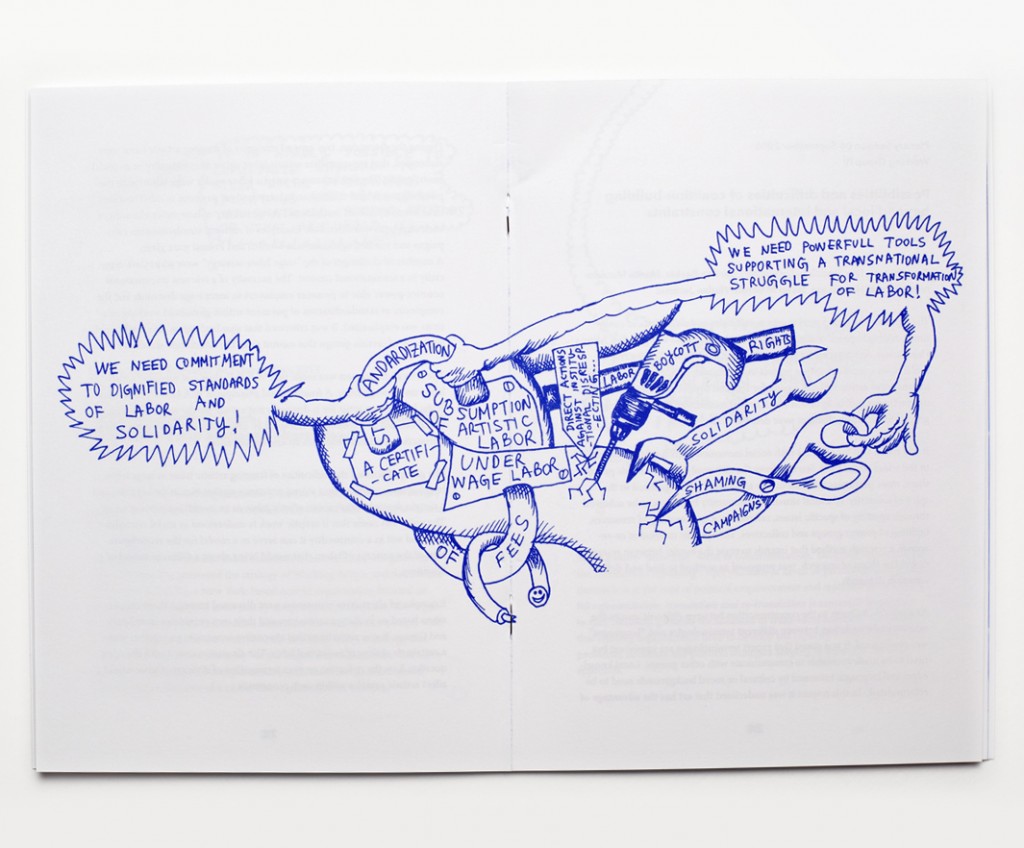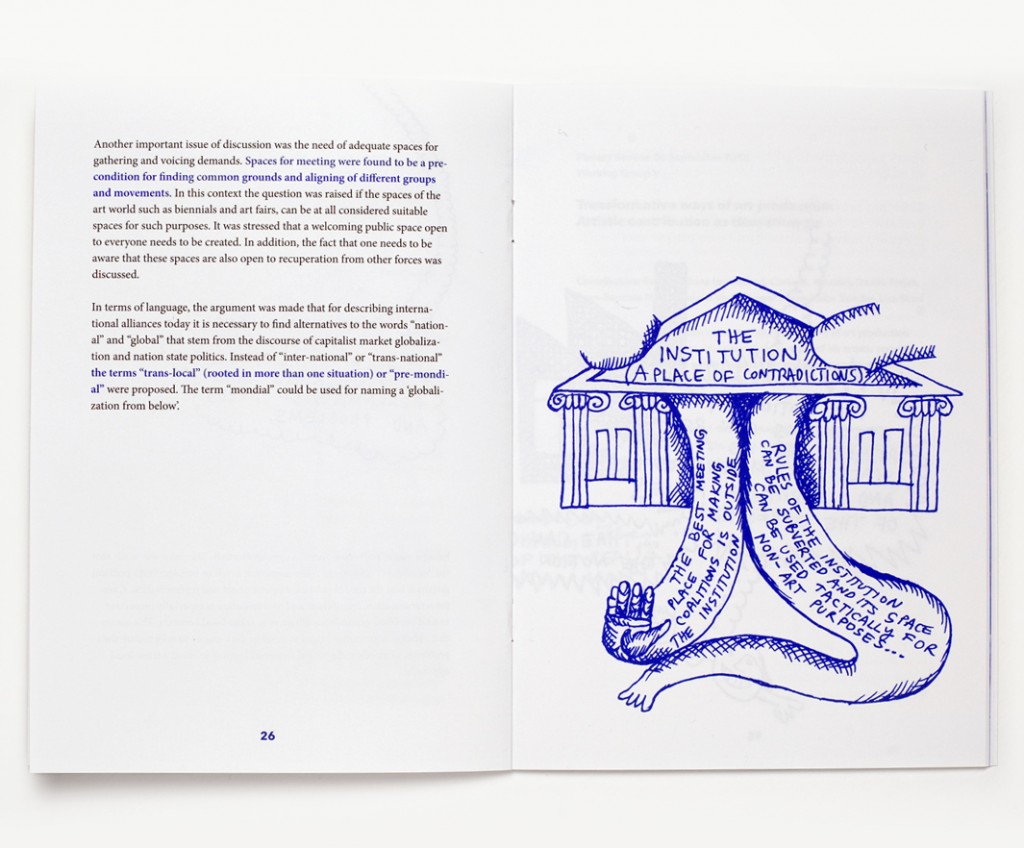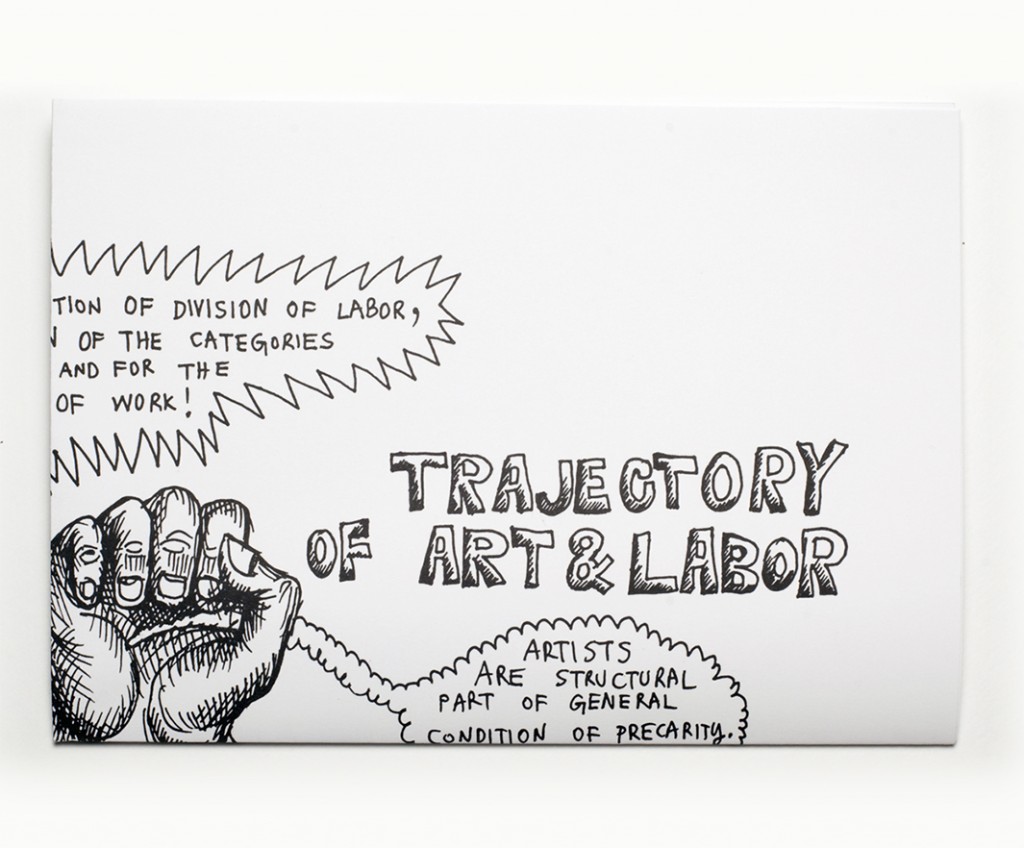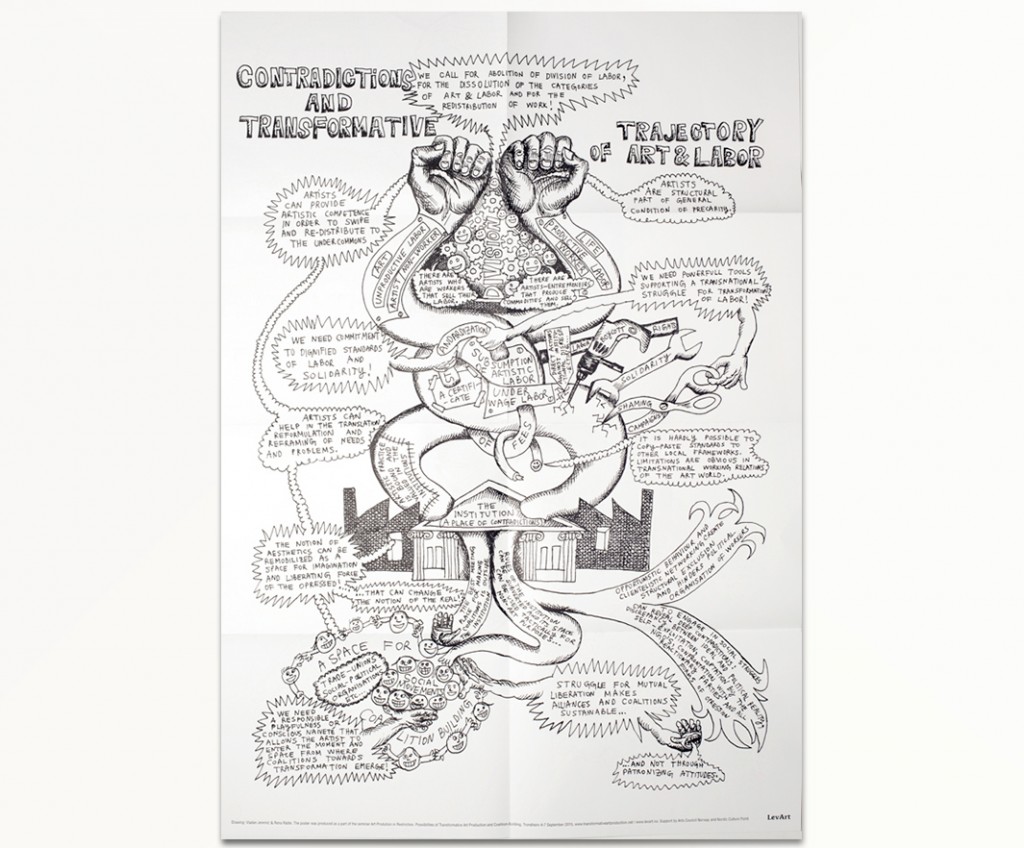 Book and poster NOK 50,-

Conclusions of the Trondheim Seminar  – Contradictions and Transformative Trajectory of Art & Labor by Rena Rädle & Vladan Jeremić, Belgrade, Trondheim and Levanger, September – December 2015
Reviewed by Airi Triisberg, Corina L. Apostol, Gregory Sholette, Lise Soskolne and Katja Praznik.
Contributors to the working groups and the participans of Trondheim Seminar:
Airi Triisberg, Corina L. Apostol, Danilo Prnjat, Gregory Sholette, Ivor Stodolsky, Jean-Baptiste Naudy, Jelena Vesić, Jesper Alvaer, Jochen Becker, Kuba Szreder, Lise Skou, Lise Soskolne, Marina Vishmidt, Marita Muukkonen, Marius Lervåg Aasprong, Minna L. Henriksson, Mourad El-garouge, Noah Fischer, Raluca Voinea, Sissel M Bergh.
For more information about the seminar, related papers by the contributors and full documentation of plenary sessions see http://transformativeartproduction.net.
The project received financial support from Arts Councils Norway and Nordic Culture Point.
This Edition first published by LevArt 2016
© Rena Rädle & Vladan Jeremić
Design, photographs and drawings by Rena Rädle & Vladan Jeremić
Printed by Trykkpartner, Trondheim
Print run: 300
ISBN 978-82-690297-4-1