7 Oct — 11 Nov
Amanda Fayant, Guri Simone Øveraas, Meerke Laimi Thomasson Vekterli and Sissel M Bergh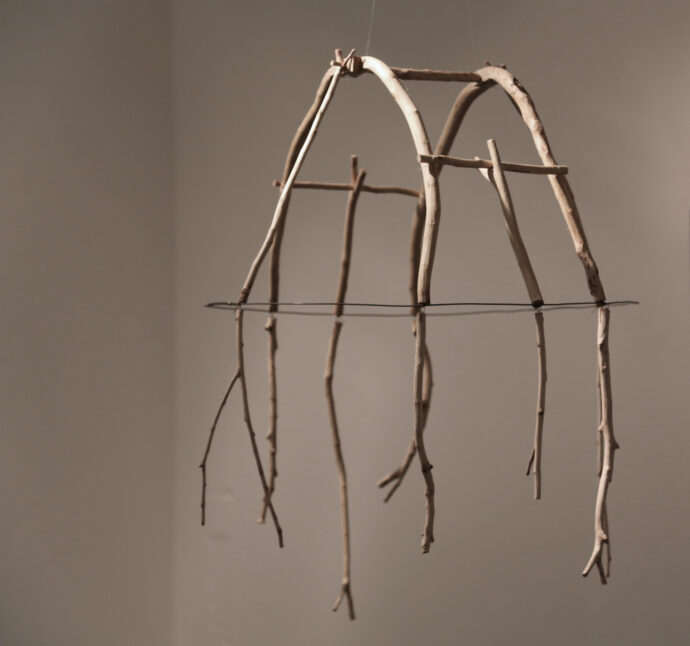 Photo: Meerke L.T. Vekterli
Giltebe! is an exhibition and art project that celebrates that Levanger has now received the official Southern Saami name Levangke. "Giltebe!" is the imperative form of the Southern Saami verb "Giltedh" (to glitter, to adorn oneself). The title alludes to festivity, celebration and joy, but it can also be read as an encouragement to be proud, to shine and to take up space.
The exhibition presents new works by four artists who all live and work in southern Saepmie, with attachments to lands spanning from Raarvihke in the north to Tråante in the south, from the coastal areas of Fovsen to Treaty 4 land, Canada. Levangken tjïelte lies in the Southern Saami reindeer herding district Gaskelaanten sijte. Gaske Laante means "the middle land" or "the land in-between". In this area, located between two rivers, reindeer herding still goes on, as it has for hundreds of years. The Norwegian assimilation policies led to the complete disappearance of Southern Saami language and culture from public life. Reclaiming a Southern Saami name for the region is a recognition of the fact that Saami people have inhabited this area from time immemorial.
In 2012–13, Sissel M. Bergh, in collaboration with musician and composer Frode Fjellheim, established "Dalvedh, Research station # Levanger" in LevArt's venues as "a temporary space for historization of the Southern Saami presence in the Levanger area". "Dalvedh" means to come back or to reappear after having been gone for a long time. Now, ten years later, Sissel M. Bergh has invited three strong artist voices in Amanda Fayant, Guri Simone Øveraas and Meerke Laimi Thomasson Vekterli. In the works that are presented, identification with and belonging to the land and natural elements are distinctly present. The artists show us a landscape with an enormous life force, but also deep wounds following colonial violence. The exhibition celebrates the name that has been reclaimed, but before it ends, we also question what this entails, and where we move on from here.
7 Oct — 11 Nov
Sat/Sun 12:00–15:00
Wed 18:00–20:00
Exhibition opening – Saturday, 7 October at 15:00–19:00
Finissage – Saturday, 11 November at 13:00
—
PROGRAM:
7 October, Saturday – Exhibition opening
15.00 The River Land / Jeanoe laante, a walk with the old course of the Levanger river by Guri Simone Øveraas. The walk starts at the railway station and ends at LevArt, Kirkegt 11
15.30  Official opening of the exhibition by the mayor of Levangke tjïelte / Levanger municipality, Anita Ravlo Sand.
16.00  Film premiere: ELMIE – knowhowknow by Sissel M Bergh*
Afterword with Paul Bendikk Jåma and Sissel M Bergh.
*ELMIE – knowhowknow
Elmie means sky, air, storm in Southern Saami.
Elmie is the second part in the series knowhowknow by Sissel M. Bergh, with Tjaetsie (water) being the first. The series knowhowknow takes the local region from Froan in the west to the border mountains in the east as a starting point for an investigation of how we perceive the world.
Elmie is a documentary poem about sky, birds, air, breath, weather, wind and wind turbines. Hilde Marie Holsen has composed the soundscape, and Mikrofilm /Tuva Synnevåg, is responsible for the animations. Contributors include bird knowledge at Nord University, Åerjel Fovsen Njaarke Sijte and Torgeir Vassvik.
17.00 -19.00 Beading circle – Amanda Fayant teaches indigenous beadwork from the Métis-culture in Canada. For the beading circle, all handcrafts welcome! Bring your sewing and other handcrafts and be a part of the creativity!
The event is free and open to everyone. There will be an open café serving food and drinks during the event.
4 November, Saturday – Workshop
11.00–18.00 Waren Sardne (Message from the Mountain) Fanzine workshop with Guri Simone Øveraas
11 November, Saturday – Finissage 
13.00 Hvor går veien videre? / Where do we move on from now? A panel discussion with artists and other invited guests. 
—
Waren Sardne (Message from the Mountain) Fanzine workshop
On Saturday, 4 November, artist Guri Simone Øveraas invites participants to a Fanzine workshop taking inspiration from the newspaper Waren Sardne's desire to create a community centered around Southern Saami interests and identity. Participants will collaborate to make publications that explore Waren Sardne's goal in light of today's challenges and needs.
The workshop is open to 25 participants. We will start with a light lunch at 11.00, before the workshop continues until 18.00. The workshop is particularly aimed at participants with a Saami, indigenous or minority background. Those wishing to participate are requested to email gurisimoneoveraas@gmail.com with a brief explanation of their motivation to participate. An archive containing all issues of 'Waren Sardne' in the National Library's collection will be available for study.
In 1907, the first Saami association on the Norwegian side, Søndre Trondhjems amts lappeforening, was founded, with the Saami Daniel Mortensson as the initiator. The year after, Nordre Trondhjems amts lappeforening in Røyrvik was established. Daniel Mortensson delivered the opening speech at the founding meeting, where arguments for the importance of organizing and standing together were central. In 1910, as a mouthpiece for the community, the newspaper Warden Sardne was also established with Daniel Mortensson as the editor. The newspaper was published during the periods 1910-1913 and 1922-1927.
The goal of the newspaper was explained in the first edition ( 15th January 1910 );
«Vort Blad»
Mange av vore stammefrænder vil ganske sikkert utbryte: Det gaar ikke! Forholdene er for spredte iblandt os lapper, ugunstige for et bladforetagende. Og dog er det vel knapt nogen i vor tid, for hvem et organ, en officiel talsmand er mer nødvendig og paakrævet end for lapperne.
Vi begynder derfor trøstlig i tro, tro paa os selv, i tro paa den voksende forstaaelse for vor fælles sak. Har man tro, blir synet lystbyrden let, hindringerne smaa og intedsigende. Og troen bygger på den evige, urokkelige sandhet: Retfærdigheten skal engang ske fyldest på jorden. Troen avler haap – og haapet paa det godes seier skaper kjærlighet, broderkjærlighet, enighet. Det er sammenslutningen som ligger til grund for det arbeide «Waren Sardne» vil forsøke at utføre.
Som ethvert andet folk har ogsaa vi lapper vore interesser og arv at ivareta og disse vil da gjennom dette beskedne organ søke belyst og utviklet os imellem, likesom en officiel talsmand en officiel talsmand bedre har anledning til at faa henledet offentlighedens oppmerksomhet på lappernes og da især flytlappernes usikre livsvilkaar og fortrængte stilling. Samtidig vil vi herigjennem kunne appelere til myndigheterne om tilempning av lovgivningen i retning av at lapperne faar tilbake og beholde de rettigheter de fra urgamle tider har havt til bruk efter sædvan..» 
—
Guri Simone Øveraas (born 1990, Tråante) is interested in collective experiences and sensations, and the boundary between the sense of community and exclusion. Øveraas draws inspiration from the absurdity of dreams, imagination, and everyday occurrences. She lets stories and actions unfold by making use of relational and performative methods, and often invites the audience to participate. In 2021, Øveraas had a solo exhibition at Trondheim kunstmuseum as part of the Artist's Choice exhibition series and curated (a/the) performative program during the exhibition The Future is_______. In addition, she has contributed to the Open Out Festival (Tromsø) and Trondheim Pride. Øveraas is one of the initiators and organizers behind the concept Skeiv Scene, a queer organizing collective which aims at gathering and strengthening queer artists and the queer cultural scene by hosting open stages, concerts, and events by and for the queer community in Trondheim. Øveraas earned her bachelor's degree in visual arts at the Trondheim Academy of Fine Art and her master's degree from the Tromsø Academy of Fine Art.
Meerke Laimi Thomasson Vekterli (born 1987) grew up near Vekteren in Indre Namdal. She works with several different media and forms of expression, primarily sculpture and installations in wood, textile, leather, and paper, but also with photography, drawing, printmaking, and mixed techniques. Her work is rooted in memories, experiences, and sensations, drawing inspiration from nature, landscapes, and cultural history. She has previously exhibited at venues such as QSPA Gallery in Oslo, Kjøpmannsgata Ung Kunst in Trondheim, Trondhjems Kunstforening, and Edvard Munch-Haus Warnemünde in Germany. She was nominated for the Nordic Council Children and Young People's Literature Prize in 2018 for the book Joekoen sjïehteles ryöjnesjæjja from 2014, which she co-created with Anne-Grethe Leine Bientie. In 2022, she was awarded the Queen Sonja Print Award, in the category QSPA Inspirational Award, which is awarded to promising young Nordic printmakers. She has a bachelor's degree in visual arts from the Trondheim Academy of Fine Art (2022).
Amanda Fayant is a Cree/Métis/Saulteaux/French artist (B.F.A-film production) and researcher MPhil (Indigenous Studies) based in Trondheim, Norway. She is originally from Regina, Saskatchewan, Canada, Treaty 4 land. Her art practice deals with identity, exploring issues including Indigenous feminisms and the impacts of coloniality and ongoing colonialism. In addition to poetry and prose writing, she works with experimental film and audio, photography, collage, painting and Indigenous beading. As an artist and researcher, she is inspired by the possibilities for knowledge production within artistic research and practice. In her art practice she incorporates visual and written artistic reflections related to field work, gatherings and the research process. In addition to poetry and prose writing, Amanda works with experimental film and audio, photography, collage, painting and Indigenous beading.
Sissel M. Bergh is an artist from Southwest Saepmie. Through film, objects, paintings, drawings and text she investigates how to relate to and understand the physical and invisible world(s), and questions how we can reread our relationship with land and inhabitants, memory, power and magic. Her interest lies in the internal logic of South Saami language. In her work history and land is seen as archived within language, and thus it is also through the knowledge we have of language that we can unravel the past and reconnect to the local environment. In 2020, she was part of Nirin, the 22nd Biennale of Sydney. In 2019, she was part of Gøteborg International Biennale of Contemporary Art. Recent exhibitions includes Speaking back at Kunsthaus Hamburg, Kunna, Guanna, Concha Kunsthall Trondheim,Jeg kaller det kunst at the Nationalmuseum of Norway and Alakkaajut at Urban Shaman gallery, Winnipeg, Canada. Bergh is educated at the National academy of fine arts Oslo, and University of Technology in Durban, South Africa. She was based in Lusaka, Zambia for several years before she returned to Traante/ Trondheim in 2009.
Paul Bendikk Jåma (44) is a socially engaged person of South Saami descent from Namdalen. He currently lives in Åsen and was raised by a bicultural family with a background in South Saami reindeer herding and Namdalen agriculture. He is educated as an officer in the Norwegian Armed Forces, a nurse, ambulance driver and police officer, and he holds several positions of trust in Saami institutions. 
The project is supported by Arts and Culture Norway, KORO and Trøndelag County Municipality.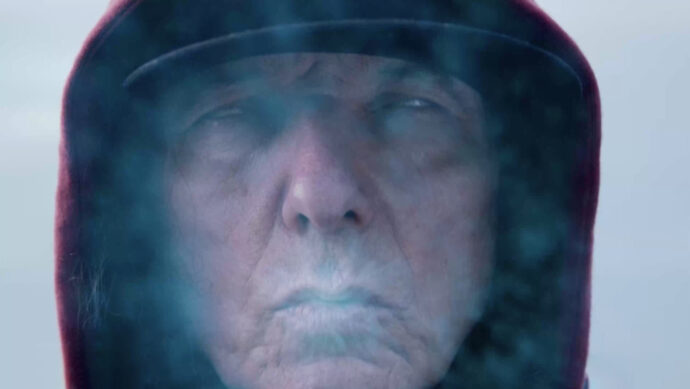 Still image from Elmie by Sissel M Bergh.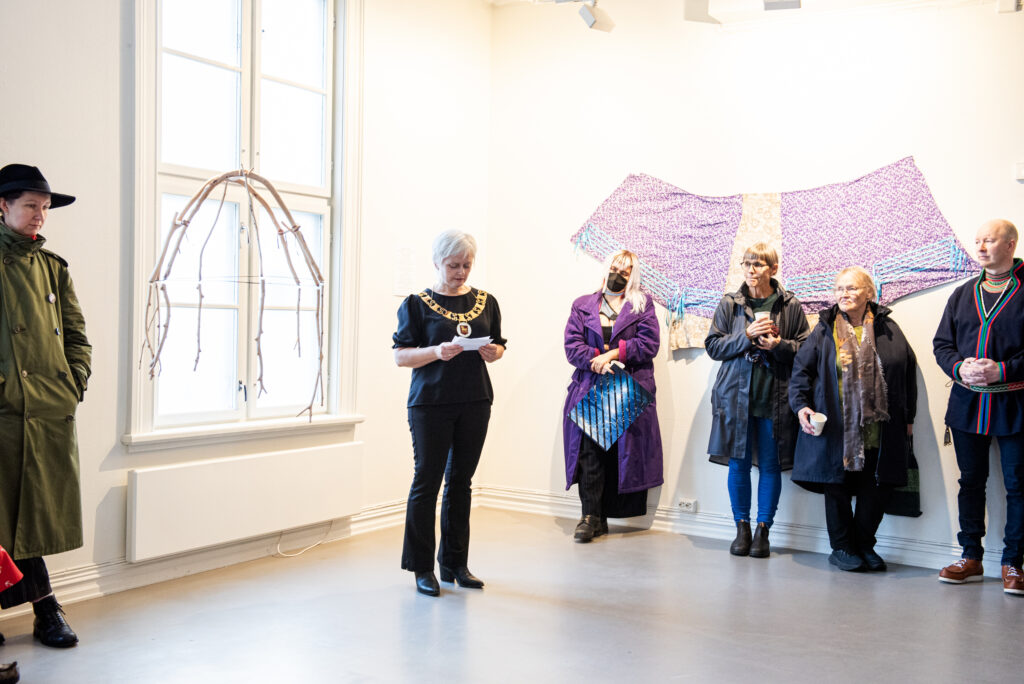 DSC_3599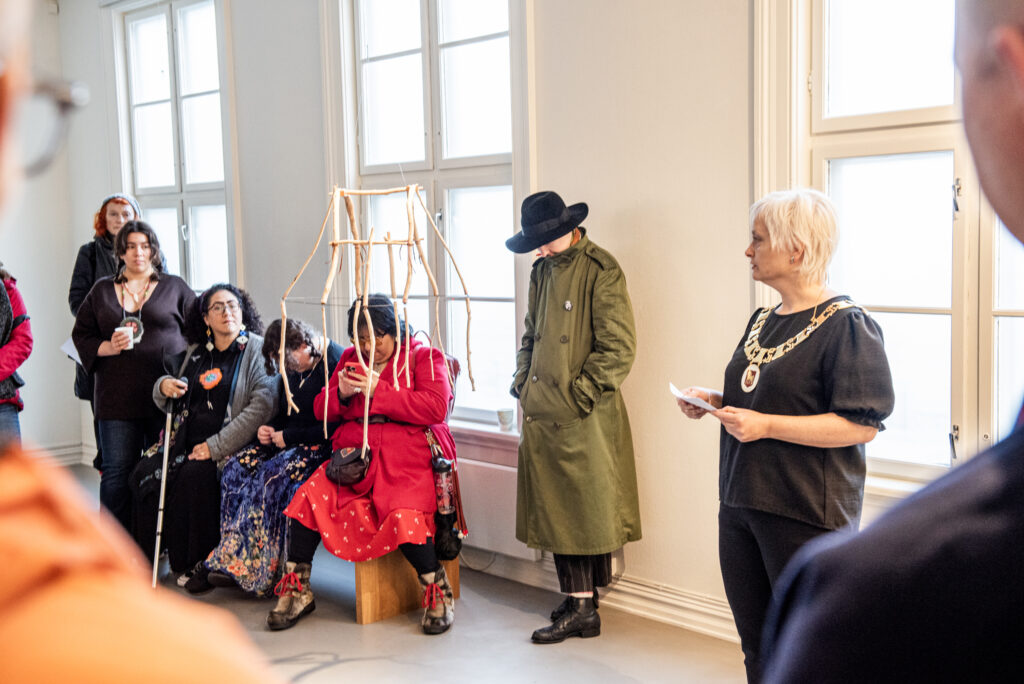 DSC_3607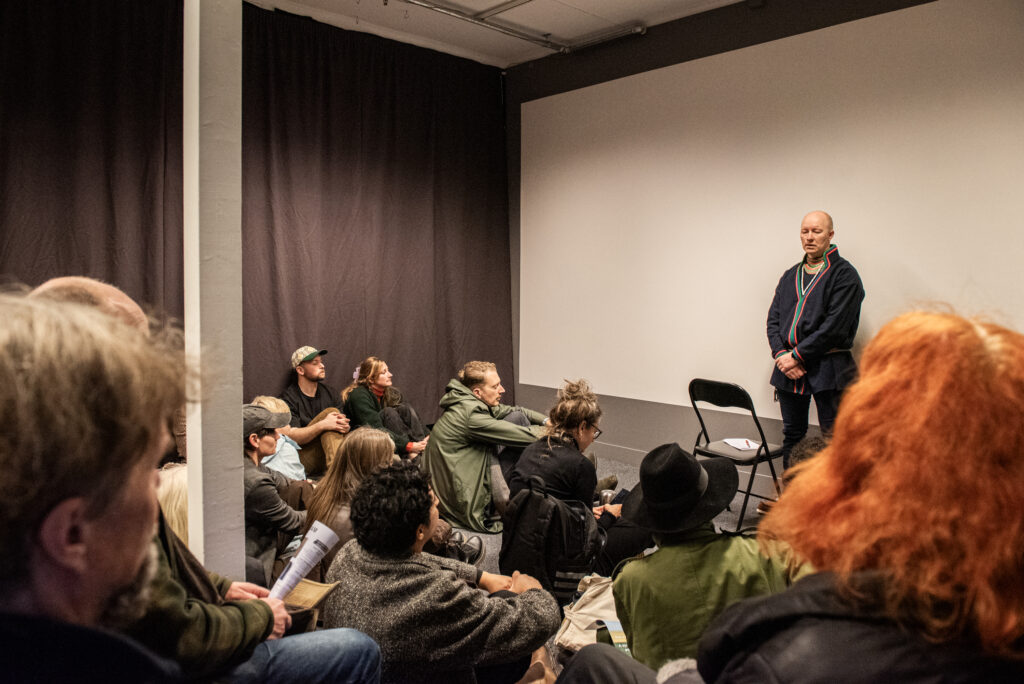 DSC_3640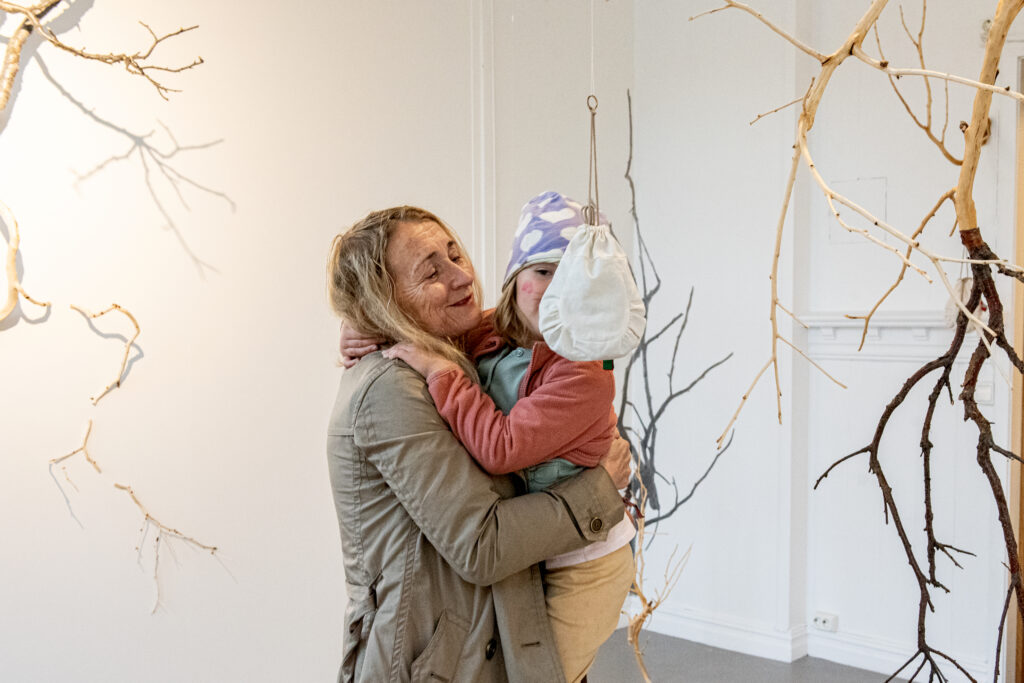 DSC_3655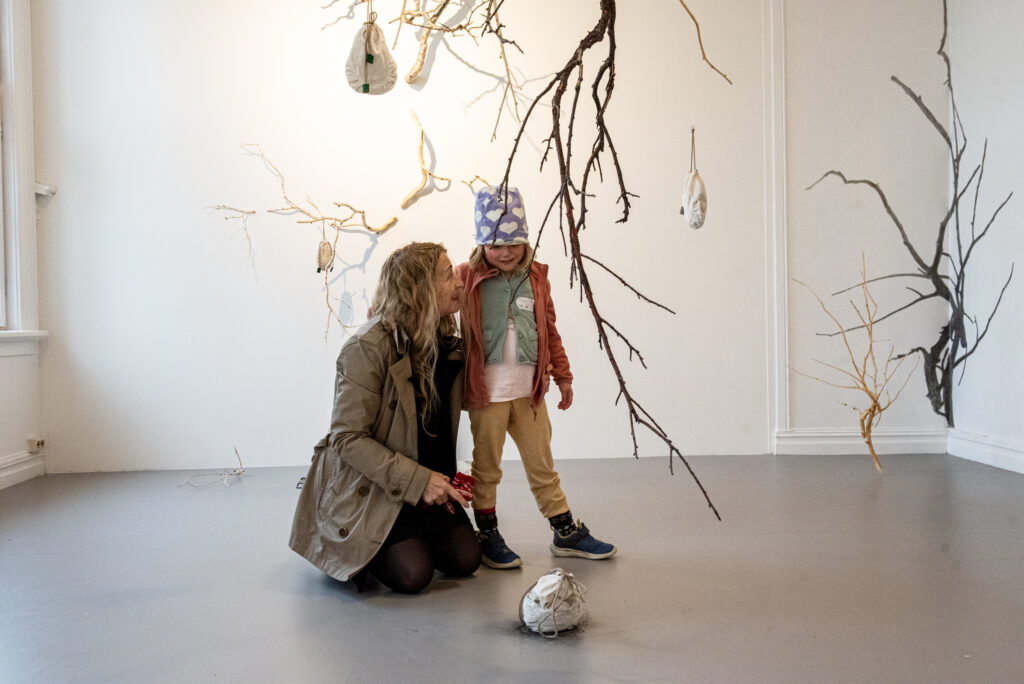 DSC_3659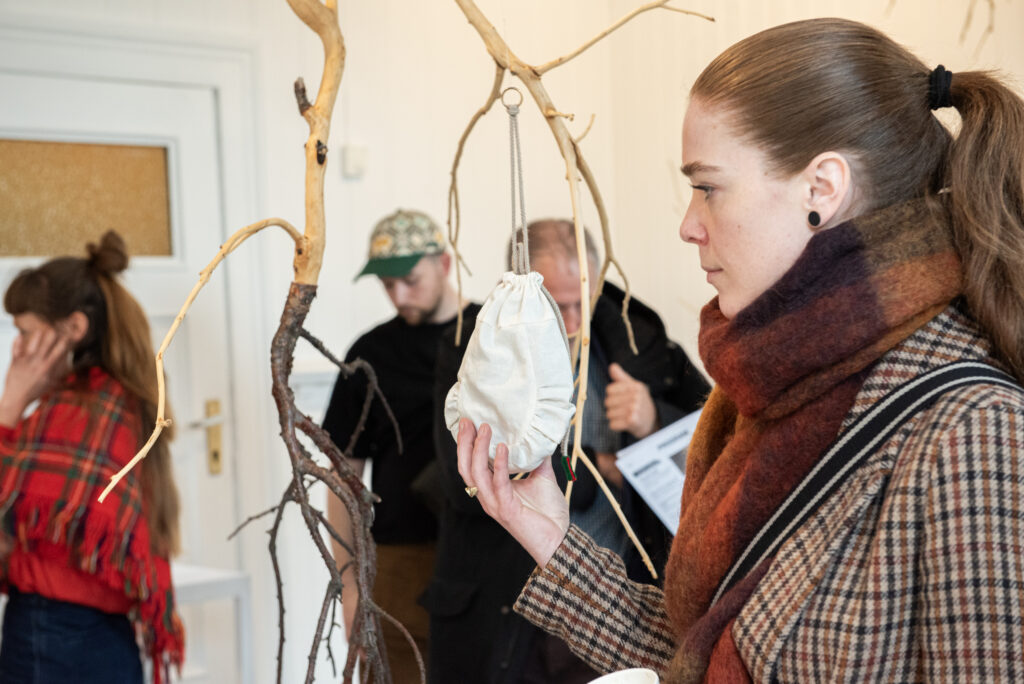 DSC_3672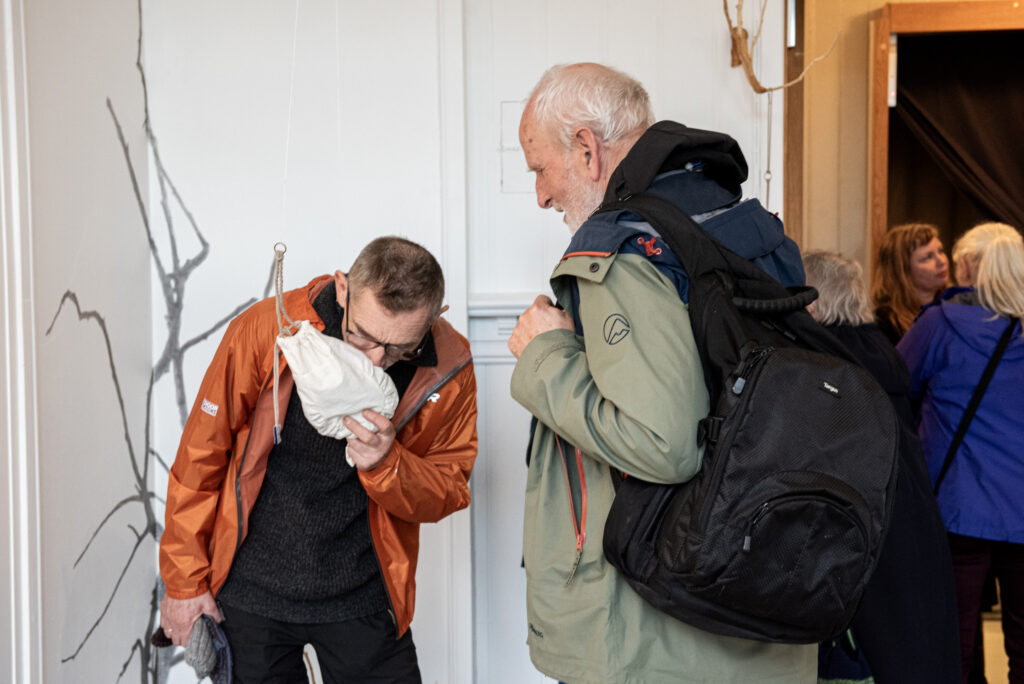 DSC_3691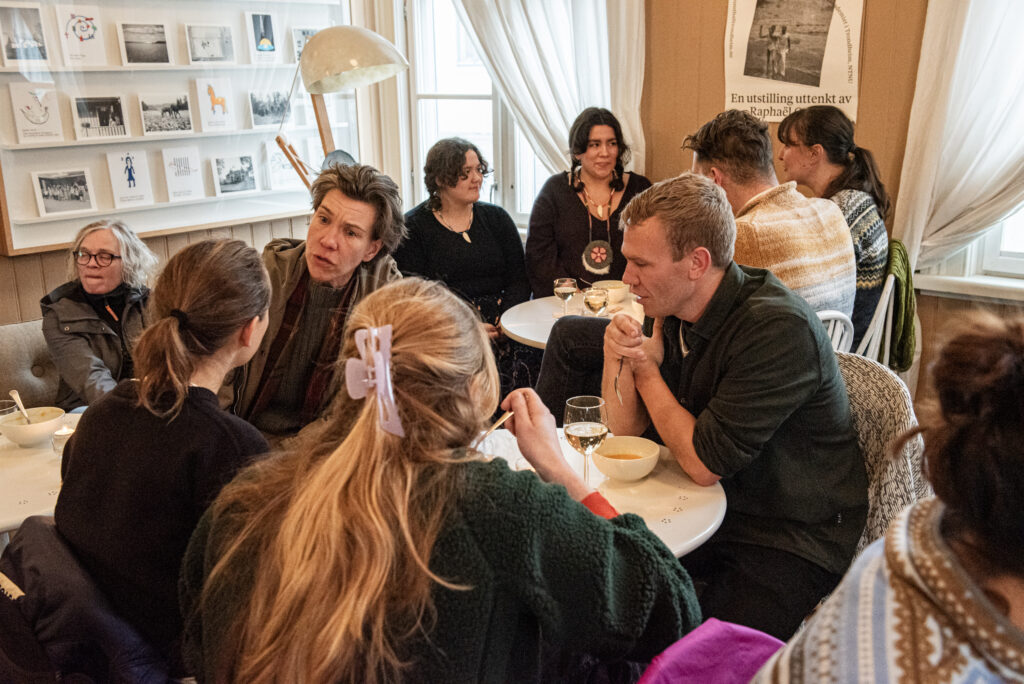 DSC_3721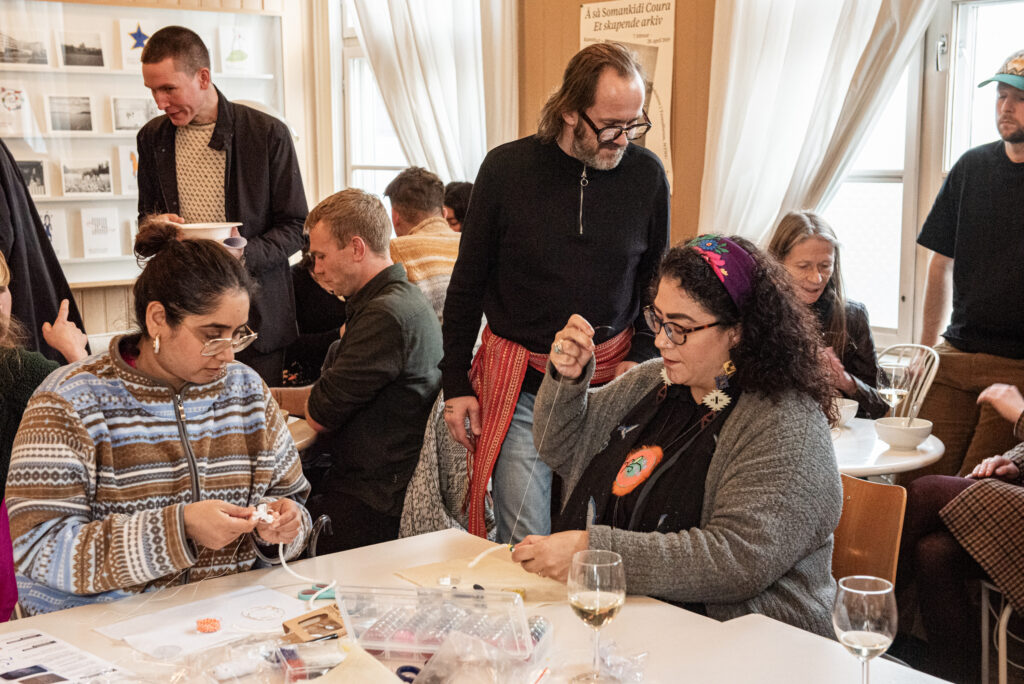 DSC_3724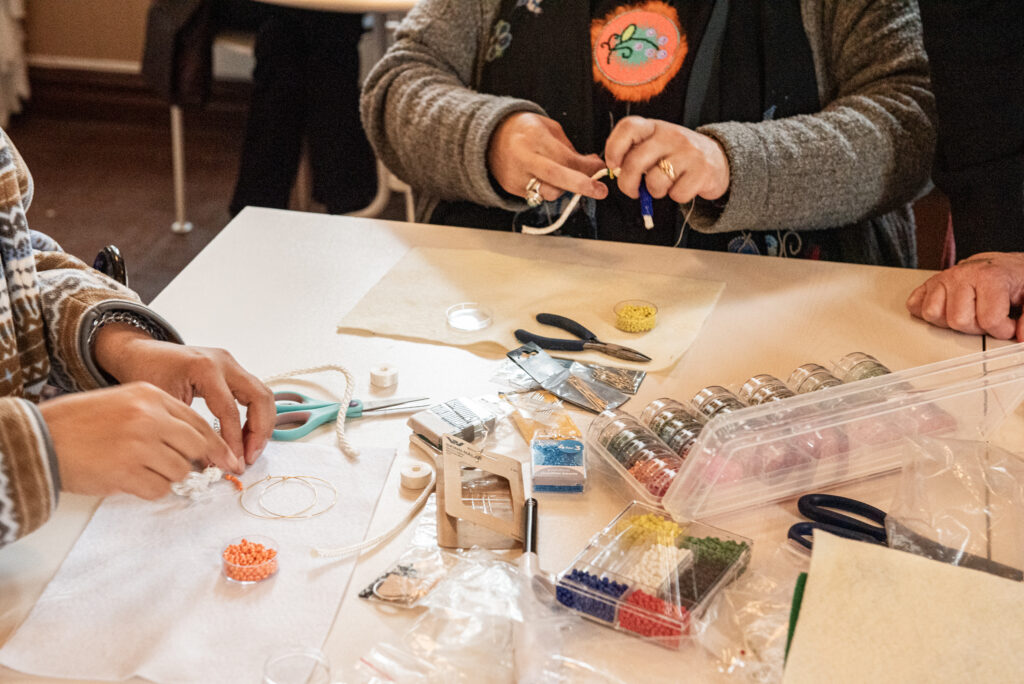 DSC_3725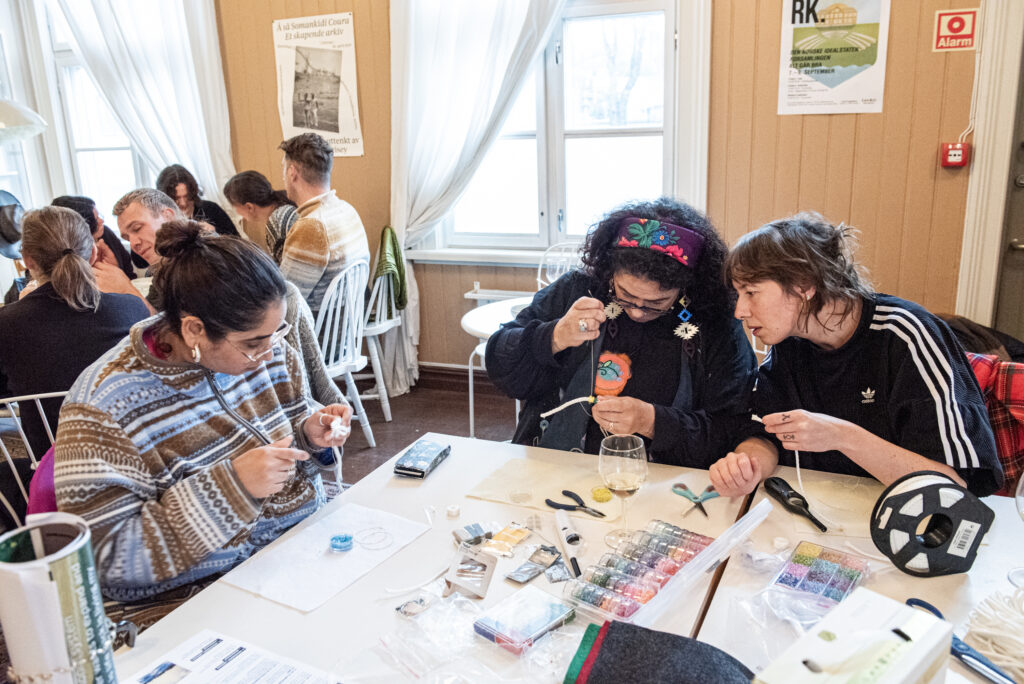 DSC_3770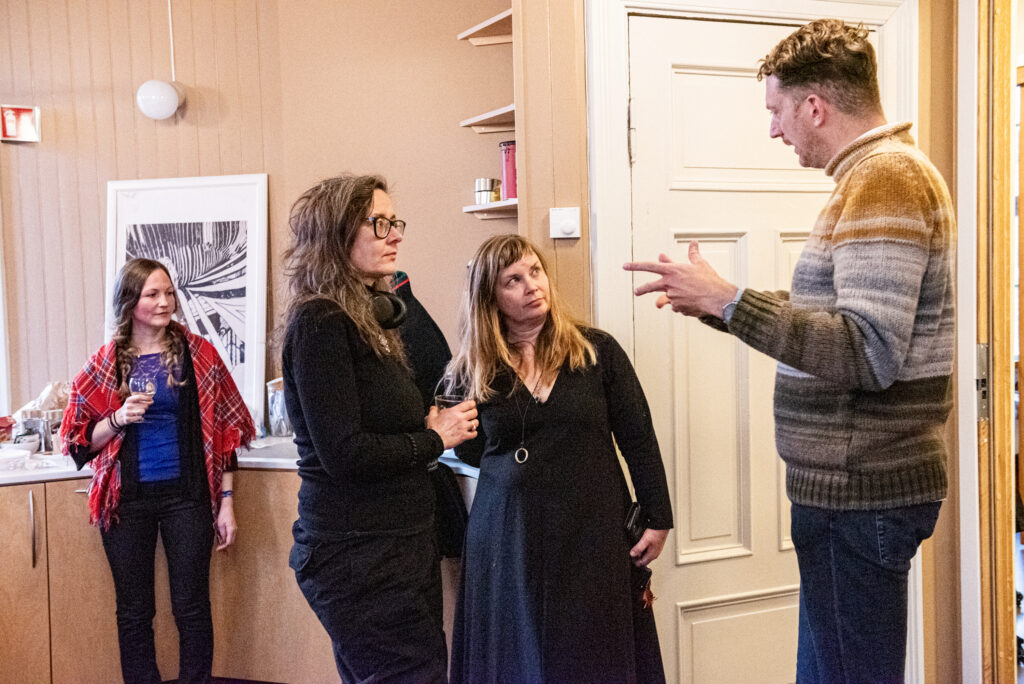 DSC_3810
Opening . Photo: LevArt / Siv Hilde Meen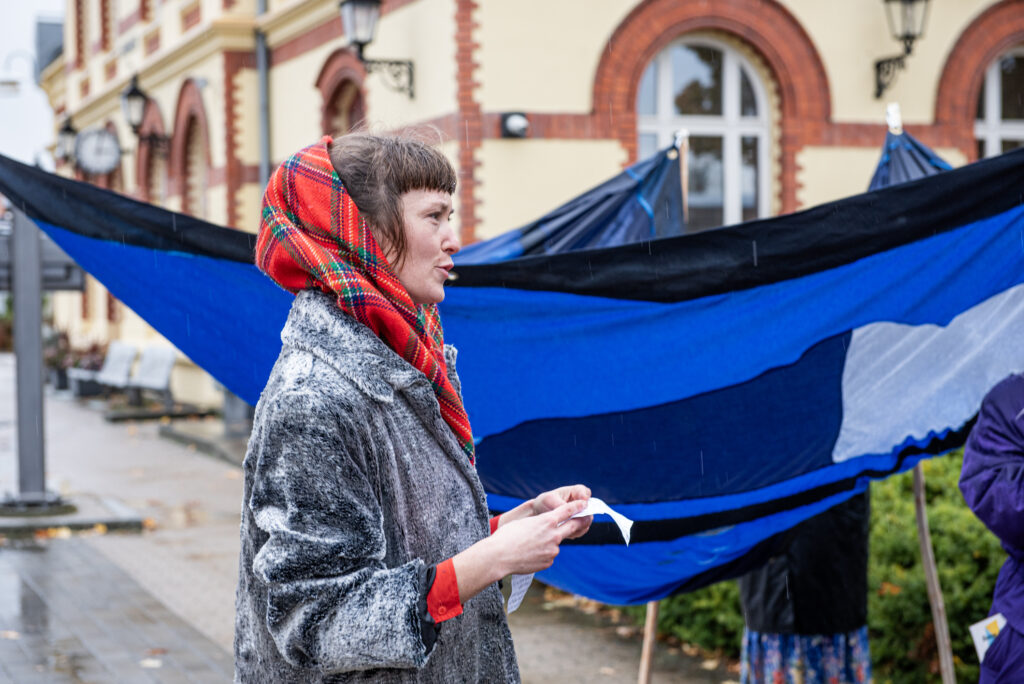 DSC_3432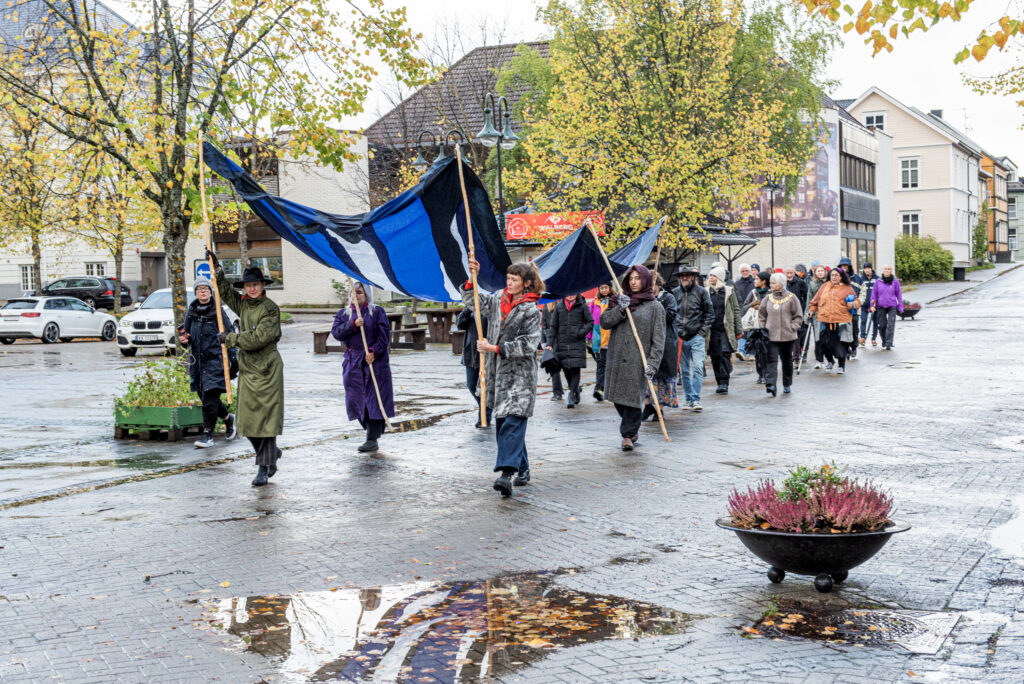 DSC_3462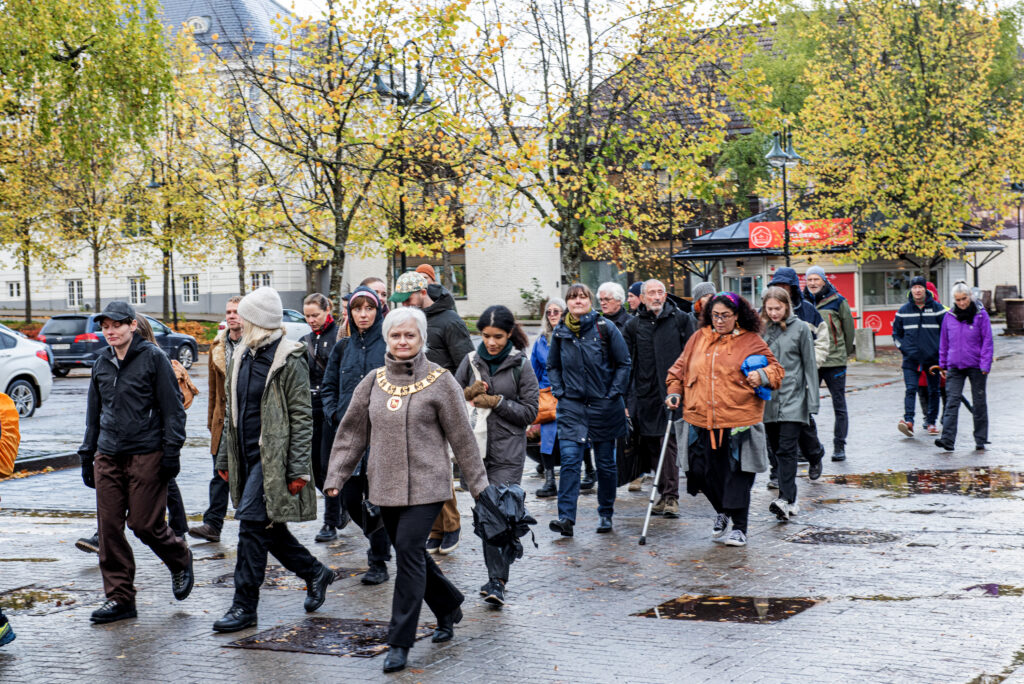 DSC_3466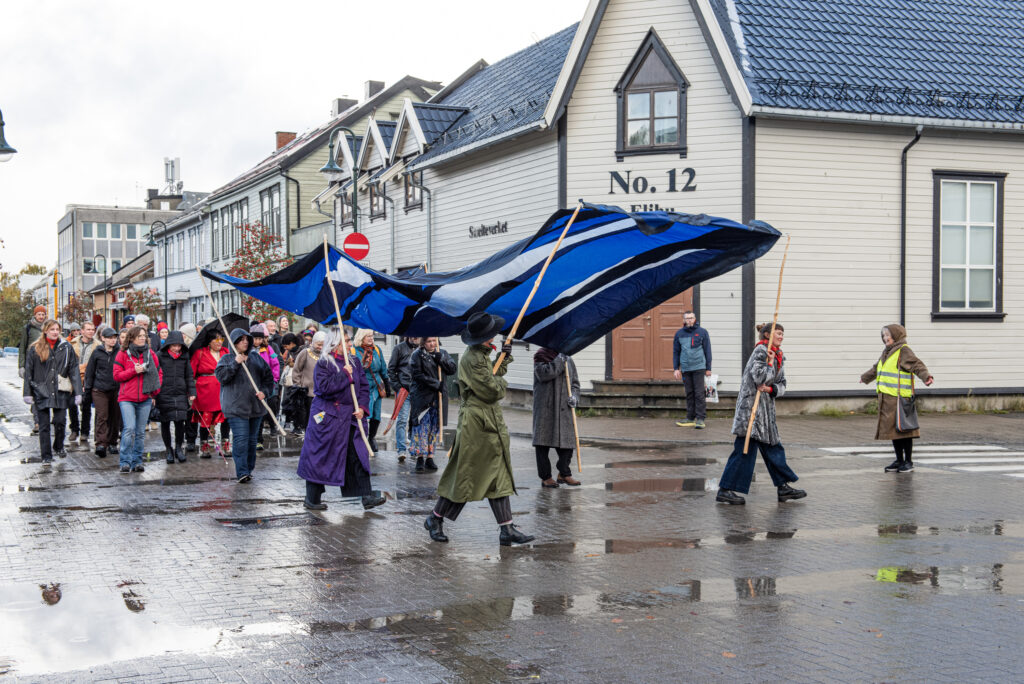 DSC_3476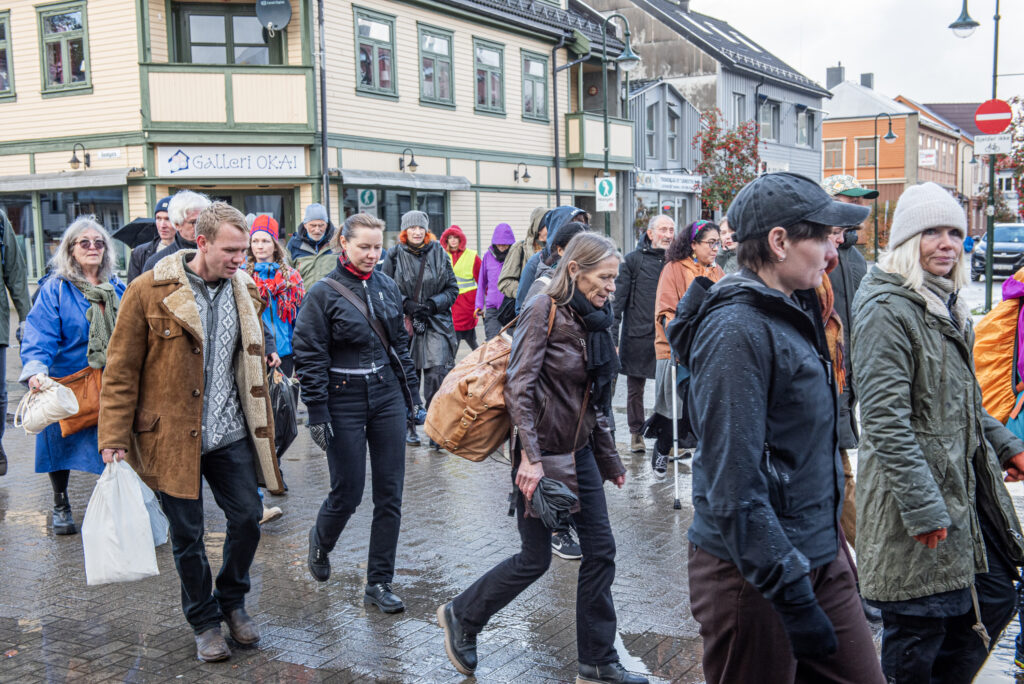 DSC_3478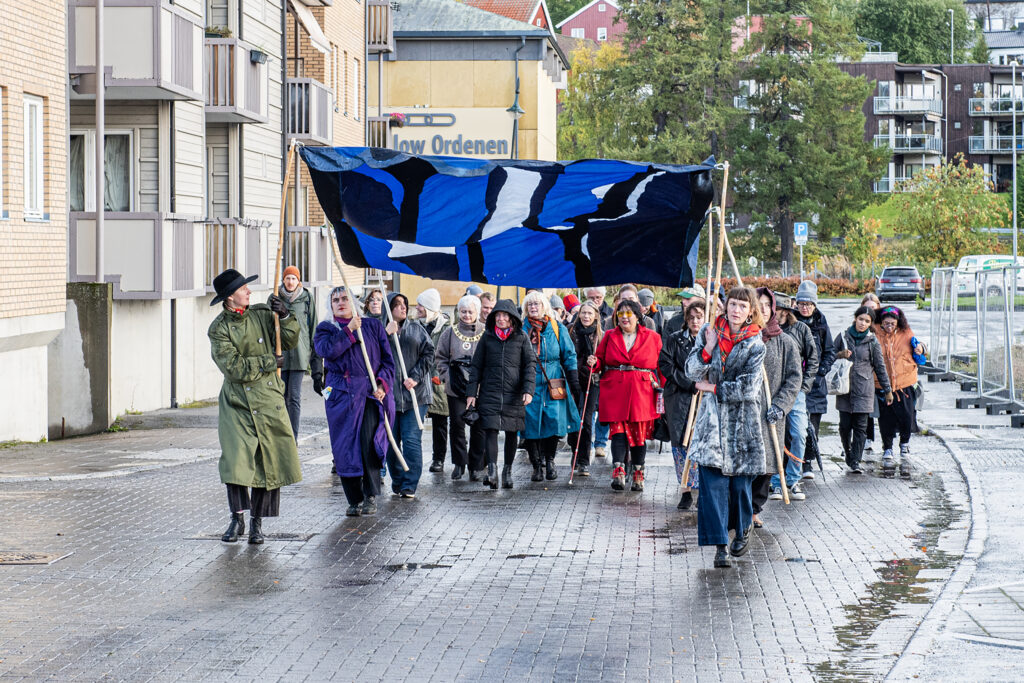 DSC_3497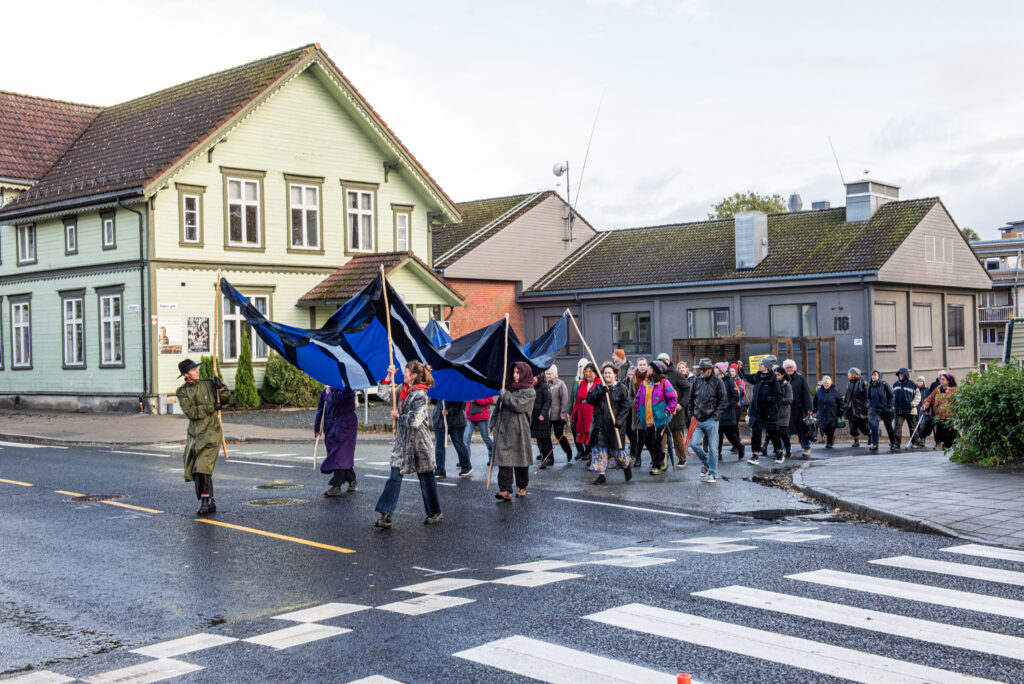 DSC_3503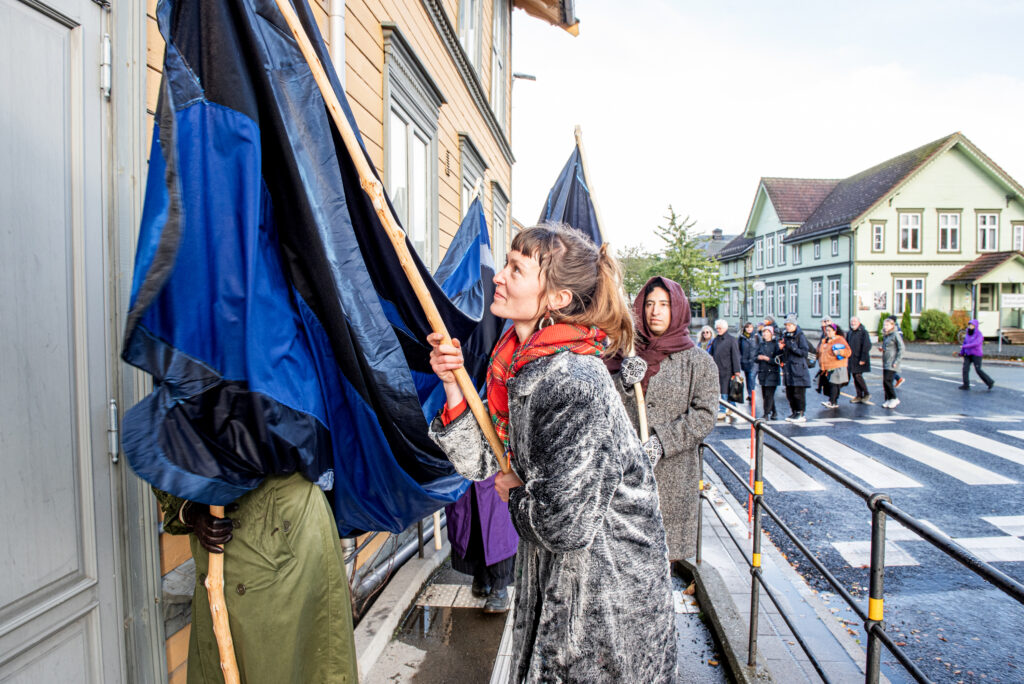 DSC_3505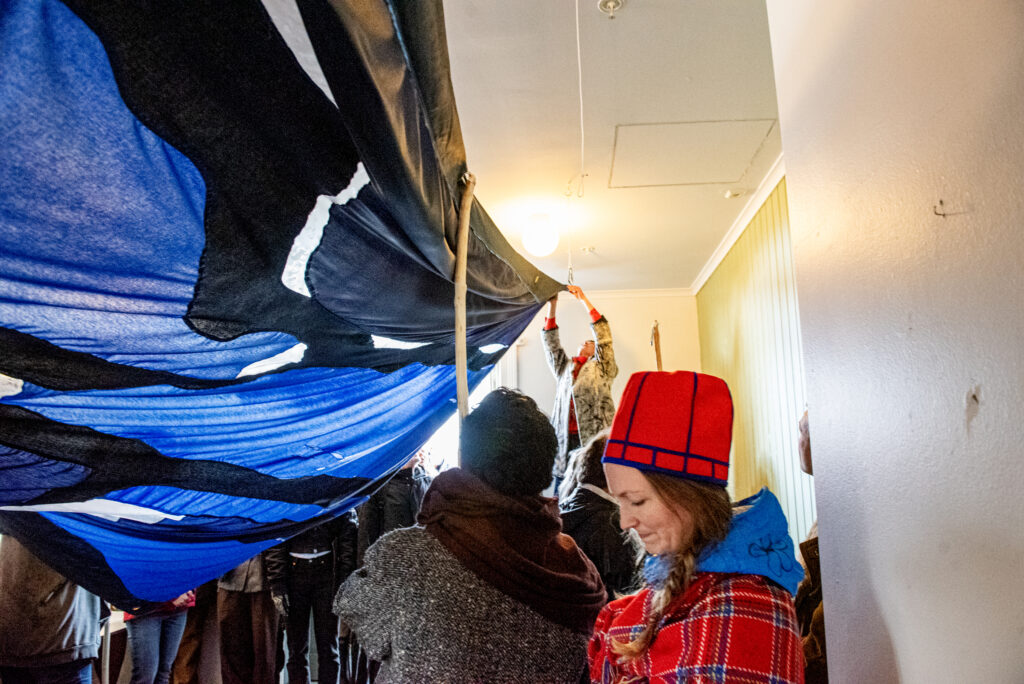 DSC_3516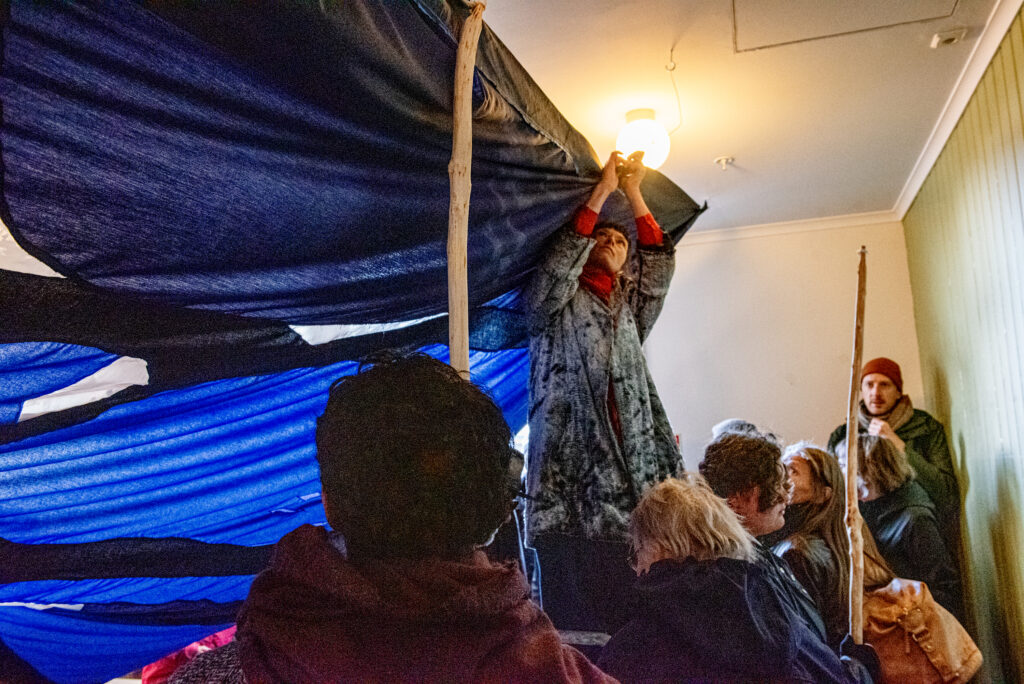 DSC_3526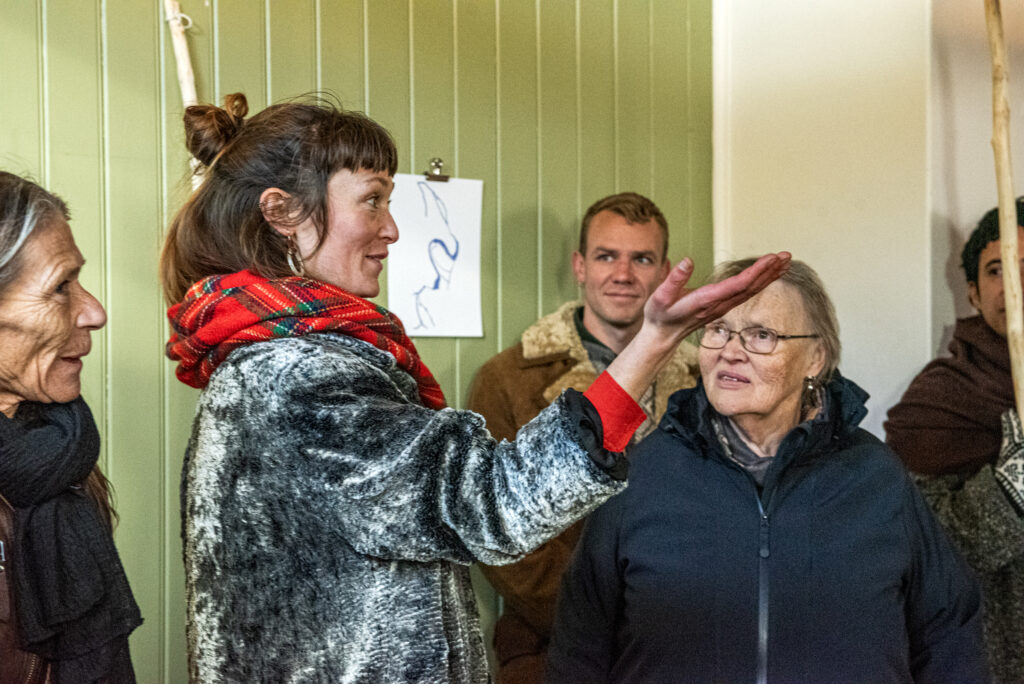 DSC_3541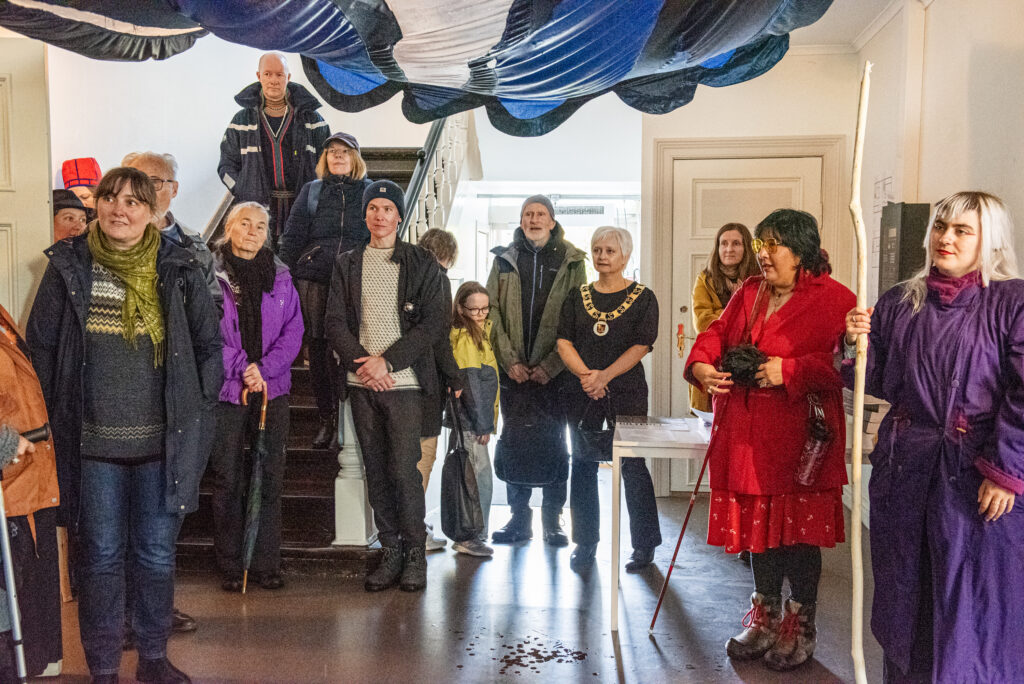 DSC_3542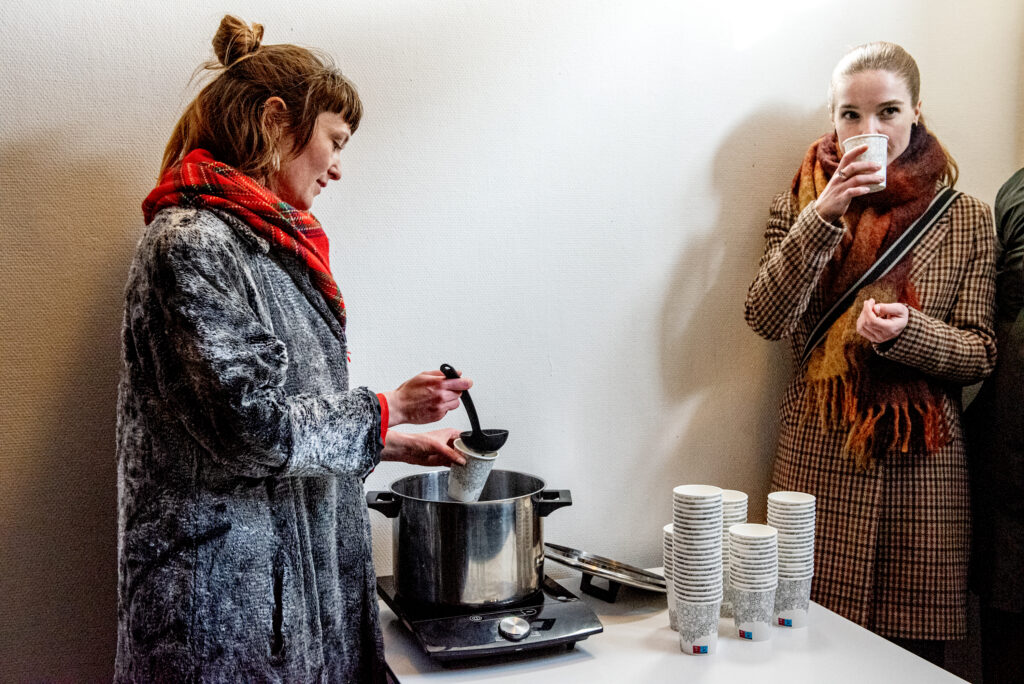 DSC_3546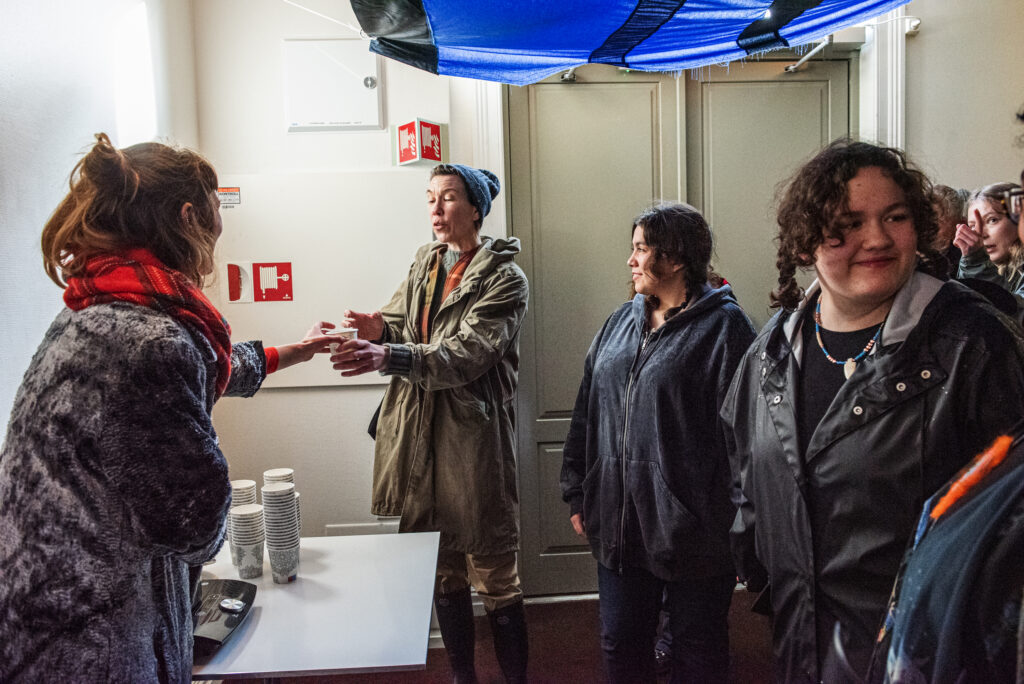 DSC_3548
The River Land / Jeanoe laante, a walk with the old course of the Levanger river by Guri Simone Øveraas. Photo: LevArt / Siv Hilde Meen