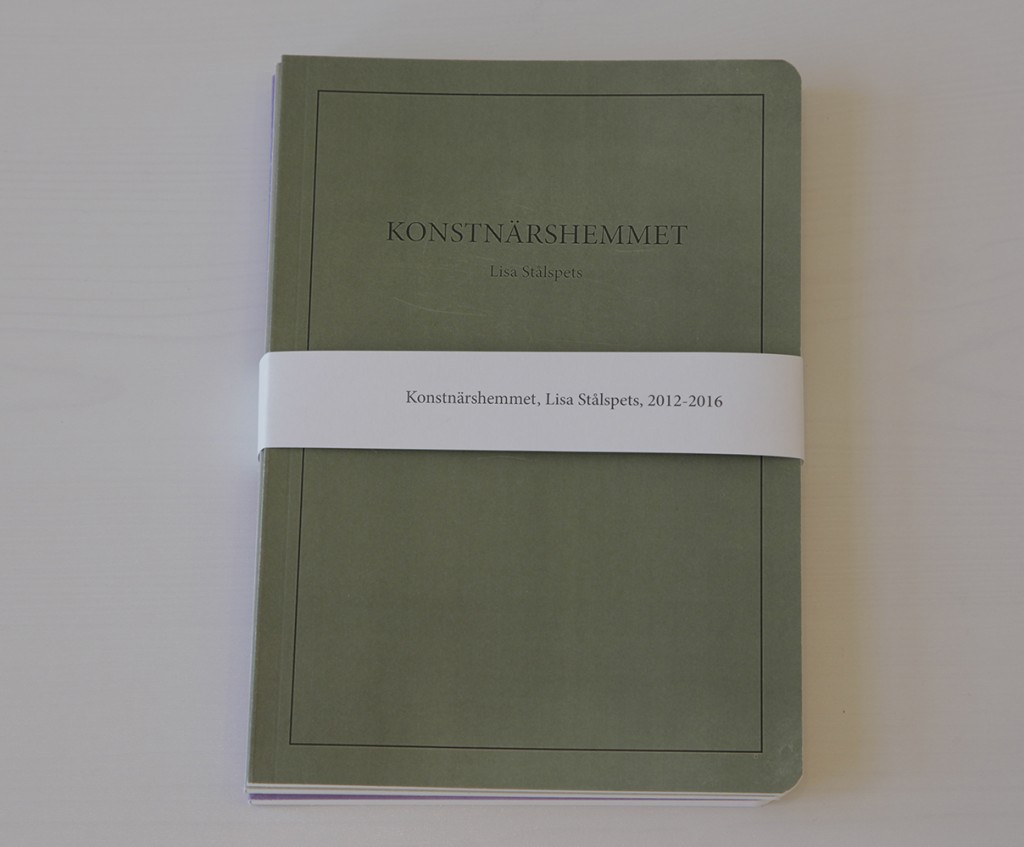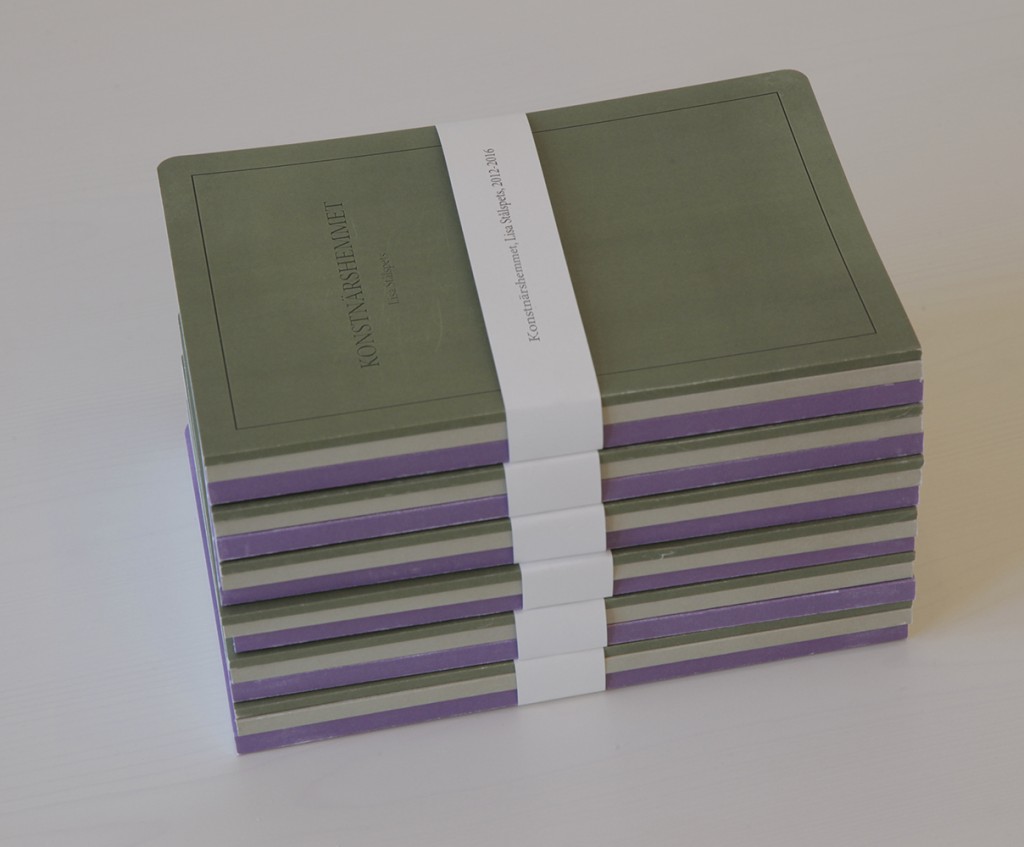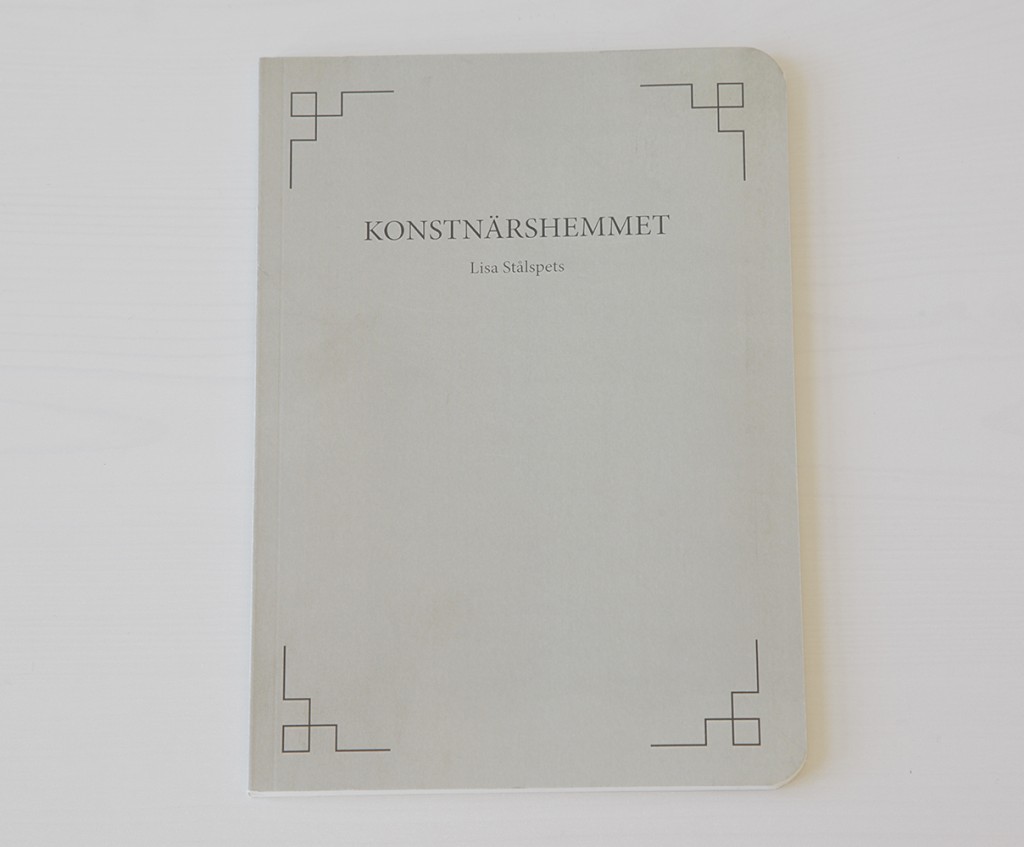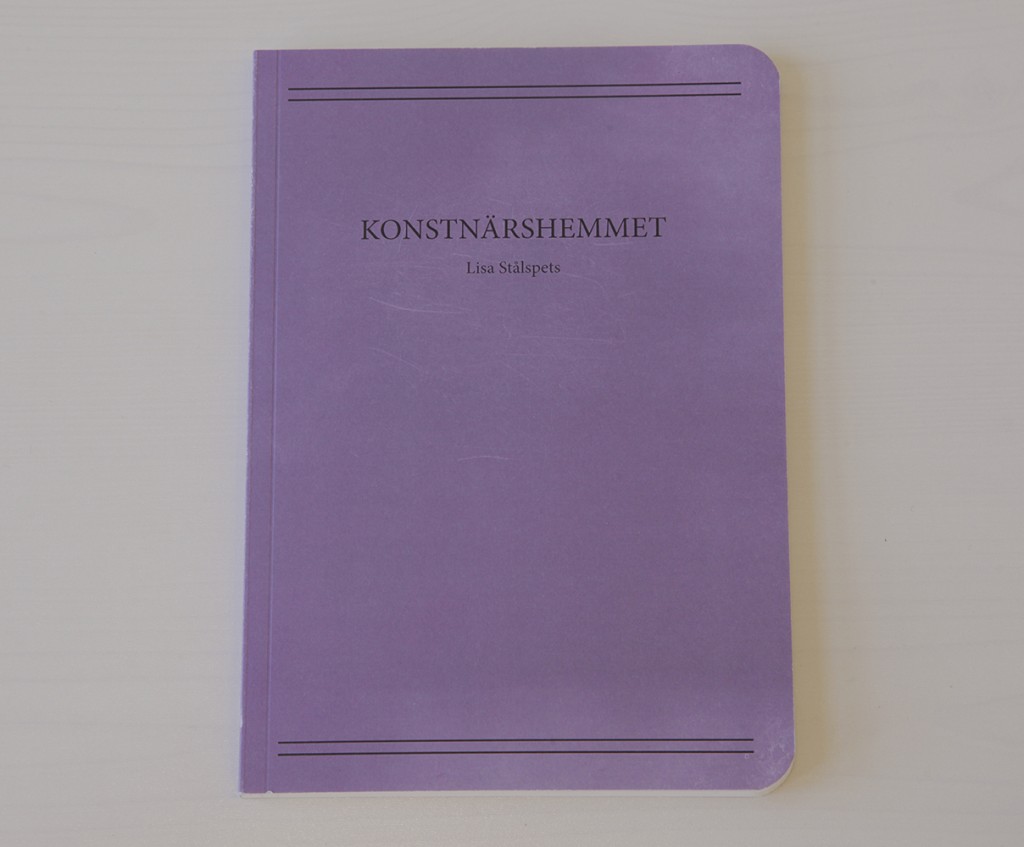 Swedish text (series of three books): NOK 250,-

A Home for Artists is an artist novel that is organized in three parts that were written and published over the course of four years. It recounts the struggle of young artists to make ends meet, set amidst the brightness and gloom of a care home exclusively for ageing artists. Using fiction as an example of how we could take care of our elders, the text reflects upon issues concerning identity and work. This novel is the basis of a larger art project and serves as a framework or a narrative starting point for works in techniques such as paintings, sculptures, drawings and objects.
Lisa Stålspets (born in Stockholm 1978) is an artist and writer based in Stockholm. Stålspets uses different techniques that together form a fragmented storytelling where she investigates different ways of experiencing reality. Her work often uses poetic measures in order to investigate the complex dynamics of seeing and being seen.
Stålspets was contributing editor of the digital quarterly magazine Måg between the years 2011-2013. In 2014 she was awarded the NTNU Artist prize. During the past two years her work has been featured in solo exhibitions at LevArt (2015), Gallery Noplace in Oslo (2015) and Ram Galleri in Oslo (2016).
Editions: 2012 – 2016
Copyright © Lisa Stålspets for her text.
Copyright © LevArt for this edition.
Translation from Swedish: Thilo Reinhard
Design: Joana Bruno / LevArt
Printed in 2014 by Trykkpartner, Trondheim
Edition: 200 copies
Published by LevArt
A Home for Artists was first published in connection with Lisa Stålspets participation in the exhibition Anywhere Out of the World, LevArt, 2 ­June 2012.
Curator: Anne­Gro Erikstad